When Your Child Has a Milestone Birthday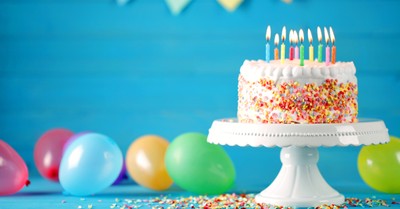 By Marie Osborne, Crosswalk.com
There are some milestone birthdays that we tend to celebrate. The first birthday is a big one with smash cakes and pictures with family members gathered around a chubby, happy baby, digging his fingers into a cake and everyone laughing. This one's mostly for the adults celebrating their first year of parenthood. It's all the parents' friends gathered together like they were for the bridal shower, or for the arrival of the baby, to celebrate this new life and this new season of life for the parents.
Sweet 16
Another milestone birthday that we often celebrate is sixteen. This one's big for a different reason. You get your driver's license and a new level of freedom. There have even been TV shows about Sweet 16 with kids who have extravagant birthday parties with DJs, live bands, limousines, and huge parties with everybody dressed to the nines. Girls often plan their Sweet Sixteen party for years. It's an iconic American tradition.
Officially an Adult
Then there's eighteen, when you're legally an adult. Oftentimes, this goes along with graduating high school, so this milestone birthday has a different weight to it. Parents are saying goodbye to their kids. They're celebrating their adulthood, moving on without mom and dad, deciding who they'll be, what they'll do, where they'll go.
Forever 21
The last big milestone birthday is usually twenty-one, when you can finally drink alcohol. I remember when I was younger and I worked at a restaurant, one of the waitresses turned twenty-one. Her friends took her out for a night of drinking. She had twenty-one drinks that night, and they had her sign her name after each one to show how increasingly inebriated she became. These are the kinds of things people do for their 21st birthday to celebrate access to alcohol. Some do it responsibly, and some not so responsibly, but it's still a pretty big milestone.
A Different Kind of Milestone
My kids are no longer babies. We had their first birthday parties over ten years ago. They are now heading into the tween years, still a little ways away from sixteen, but my son hit a different kind of milestone birthday. He turned twelve this year. This has been a big milestone for our family for two reasons.
Tragedy Strikes
My father passed away when I was twelve, completely changing the trajectory of my life. It's strange having that sort of a marker in your own childhood, the year that you lost your father and your family fabric completely changed. When you went from a complete family to a very lonely, single-parent household. When you lost so much stability. When you lost the person who you loved so dearly. When you lost the person who understood you more than anyone else, and rather suddenly and tragically.
Now, I am 43, and I have a twelve-year-old child of my own. As his birthday approached, I wondered how it would feel to live as a twelve-year-old whose life is so different from mine. Where both parents are alive and well. Where both parents are surrounded by family and friends, not going at life alone. Where turning twelve doesn't mean going to a funeral, and a burial, and having distant family members visit for a short time before leaving forever.
I had my 12th birthday party at a miniature golf course. We invited a small group of friends. I remember laughing and posing for funny pictures. My dad got us cake and ice cream. I went home that night with a big smile on my face. The next morning, my dad died of a heart attack.
Taking Back Twelve
When my son turned twelve, he had his three best friends sleepover. My husband took them to play laser tag for hours. They came home and played video games late into the night. When they woke up, they had breakfast burritos and donuts and played even more video games. A twelve-year-old dream come true. When his friends went home, our family went out to dinner at his favorite restaurant. We had a wonderful time.
Life was just like it was the weekend before and the weekend before that. No trauma, no loss, just a happy 12th birthday, and that was a pretty big milestone. It's a pretty big deal to move through life and see what it's like through my son's eyes, to approach the teen years with a family intact, without such a devastating loss, and surrounded by love and community.
A Spiritual Milestone
The second milestone that came with him turning twelve was his commitment to God. I didn't grow up going to church, and watching him now move into a season where his faith is his own is incredible. Just after turning twelve, he decided to get baptized. Just after turning twelve, he chose to join the leadership team of his youth ministry. Just after turning twelve, he chose to start reading his Bible and praying more regularly. Just after turning twelve, he told me how much closer he feels to God because of the wonderful leaders in his junior high ministry.
Turning twelve has turned out to be a pretty big milestone for my boy, not because of what it meant for me but because of what Jesus did in his life. My 12th birthday brought indescribable loss, but his 12th birthday brought great gain. It's been incredibly healing to watch my son gain a relationship with Christ at the same time I lost a relationship with my father. It's incredibly healing to see how God used that great pain in my life thirty years ago to draw me to Him, to draw me to church, where I met my husband. He used the pain of my childhood to bring me to this place of wholeness and restoration where I could experience a beautiful 12th birthday through the eyes of my son.
Twelve doesn't seem like such a tragic age to me anymore. It has been forever changed watching my son get baptized and seeing the goodness of God through him. I'm no longer saddened when I think about turning twelve, and that's a pretty big milestone.
Photo Credit: ©Getty Images/Pixelliebe