What Can We Expect When We Give to the Lord?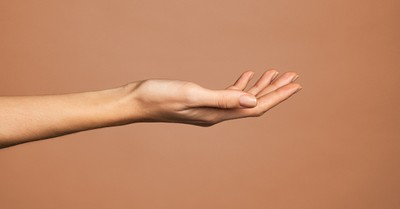 By Mark Altrogge, Crosswalk.com
I once heard someone encourage giving to a charity say, "Remember, never give to receive; give to give."
That's it? Give to give? Somehow that doesn't motivate me much. To me, that sounds like, "Remember, never go to work and expect a paycheck. Just work to work."
Is this what God says about giving? Does God tell us we shouldn't expect to receive anything when we give to the church or missions or the poor?
God never says we should simply "give to give." God's word tells us that we should give with an expectation of blessings and rewards.
What expectations should we have when we give to the Lord?
First, we should expect God to be glorified.
So, whether you eat or drink, or whatever you do, do all to the glory of God. 1 CO 10:31
Paul says that whatever we do, including giving, we should do for God's glory. Sometimes we can give to the church out of habit, or because we feel like we "have to" or we "should," because God's word commands it. But what if we prayed before the basket passed in front of us, "Lord, I pray that you would use this for your glory. Please use this for the salvation of people, and for your name to be praised."
God tells us that our motivation for giving should not be for our glory, but God's. We shouldn't give that people would admire us, but that people would admire Jesus.
When you give to the Lord, expect him to be glorified. When the boy in the gospels gave his few fishes to Jesus, he had no idea Jesus would multiply them and feed thousands of people. And millions would read of this glorious miracle. Jesus can take our tiny gifts and bring great glory to himself.
We should expect God to be pleased.
When we give generously and graciously, we imitate God, and that pleases him.
Our God is a generous, lavish God. He GAVE his one and only Son for our salvation. He gave us this wonderful world full of beauty and pleasures to enjoy. He crowns us with steadfast love and mercy and satisfies us with good (Psalm 103:4-5). He gives us family and friends and health and talents and gifts and intelligence and laughter and music and food and sports and art and technology. Our God is generous. And when we are generous we reflect him.
When a child imitates his father or mother that pleases them and brings them joy. When we imitate our Father's generosity it pleases him. We are acting like him. We demonstrate who he is to the world. When we give to those in need, we do what he does and that pleases him.
We should expect God to reward and bless us.
But isn't this selfish? Isn't this a worldly motivation?
Not only does God say we should give for his glory, but we should give expecting reward and blessing. He stirs us to generosity by promising an abundant return. God doesn't say "give to give and expect nothing in return." That would be like saying to a farmer, "Plow to plow. Sow for the sake of sowing. But don't have any expectation of a harvest." I don't know about you, but I'm not into plowing for plowing's sake.
God motivates us to give generously by promising we'll reap bountifully:
The point is this: whoever sows sparingly will also reap sparingly, and whoever sows bountifully will also reap bountifully (2 Cor. 9:6).
God encourages us to bless the poor by promising to pay us back:
Whoever is generous to the poor lends to the Lord,and he will repay him for his deed (Proverbs 19:17)
God promises to repay us when we give to others. And he has all kinds of ways to repay us. Sometimes he repays us financially. But God has many ways to bless us other than financially. He may bless us by blessing our children. He may bless us with good health. He blesses us with joy when we give. God blesses us in many ways in this life when we imitate him by being generous. He doesn't promise to make us rich or to bless us 100-fold as prosperity gospel preachers say. But God definitely pours out blessings on us in this life when we give to the kingdom and to others.
We should expect to have treasure in heaven
Jesus said to him, "If you would be perfect, go, sell what you possess and give to the poor, and you will have treasure in heaven; and come, follow me." (Matthew 19:21).
We cannot fathom the treasures we will have in heaven when we give to the Lord. If our momentary light afflictions here produce and eternal weight of glory beyond all comparison (2 CO 4.17), then how much more will our giving to the Lord produce a reward beyond all comparison.
And one of the greatest blessings we will experience for giving is when we go to be with the Lord and hear him say, "Well done, good and faithful servant. Enter into the joy of your master."
So don't just give to give. Give to glorify God. And give with an expectation that God will provide for you and bless you here, and give with the hope of eternal rewards.
Photo credit: © Getty Images/Ridofranz
---
This article originally appeared on The Blazing Center. Used with permission.
Mark Altrogge has been senior pastor of Saving Grace Church of Indiana, Pennsylvania, since 1982. He has written hundreds of songs for worship, including "I Stand in Awe" and "I'm Forever Grateful." Mark and his wife, Kristi, have five children and five grandchildren. Find out more on his blog, The Blazing Center.
Photo Courtesy: Facebook