The William Malcolm Morning Show
Call the show at 1-877-552-3468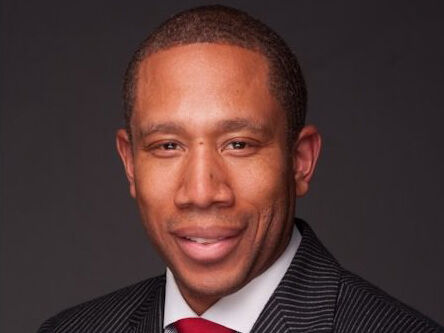 The William Malcolm Morning Show is hosted by Detroit fashion designer, businessman and community leader William Malcolm. The goal of the weekly talk radio show is to inspire, uplift and motivate listeners to become DREAMERS in action. William believes that each and every one of us can live a life of passion and purpose. It was in the spirit of his beliefs that he walked away from a lucrative career in the financial services industry to pursue his passions of fashion, creative design and on air media.
Now in its 6th year the William Malcolm Morning Show can be heard every Saturday at 10:00am on AM 1500 & FM 92.7 WLQV (Detroit). And worldwide from any online or mobile device. William invites you to listen to and download ALL his past radio shows. If you have an idea or show topic for William. Please contact us as we all always looking for stories of inspiration.
Show Links:
---
---
William Malcolm is the founder and lead creative designer for William Malcolm Luxe Collection a classic menswear fashion label. His designs are worn by sophisticated men all over the world. He is also the creative director for William Malcolm Eyewear and The 313 Leather Company. William is the lead designer for Nate Burleson's (12 year NFL Veteran and NFL Network host) custom suit collection that is geared towards professional athletes and fine gentleman everywhere.
William founded a mentor program for Detroit youth called The Man of Style & Substance Scholarship Contest. This initiative has awarded over $50,000 in scholarships and prizes to high school Michigan male students based upon chivalry, education, and community activism.
William created a prostate cancer awareness program called The Blue Tie Project. William hosts a weekly radio show on AM 1500 WLQV that highlights positive news stories about Detroit and the world. William continues to raise awareness for initiatives that matter the most through his nonprofit organization Fashion Means Nothing.
William was awarded a 2010 Detroit Regional Chamber of Commerce Fusion Award, a 2010 Vanguard award, a 2012 Molina Community Champions Award, a 2013 Spirit Of Detroit Award, a 2013 Knight Foundation Award, a 2013 BMe Black Male Engagement award and Grant of $10,000 to continue his work with the youth of Detroit. William was named an honorary Board member to the White House supported initiative 2011 Year of the Responsible Man.