Call the show at (313) 933-9322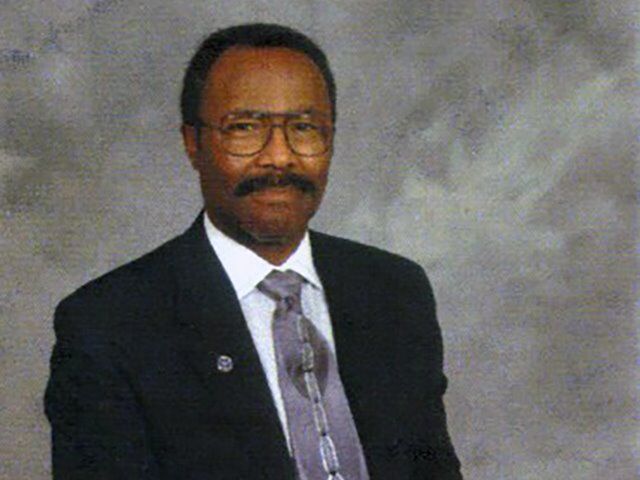 Grace Bible Chapel was born in 1934 as a result of an evangelistic tent campaign (1931-34) directed by the late Evangelist Berlin M. Nottage. Brother Nottage was gifted in evangelism and church planting. He also had an insatiable passion for lost souls, particularly Afro-Americans, whom he found to be very churchy and religious, and very lost. For the first time, those who would soon be chartered members of Grace Bible Chapel heard what it meant to be saved according to the Scriptures, and to have a clear bible testimony, and the importance of bringing their bibles to the meetings, and the importance of gathering to the person of the Lord Jesus Christ, and Him alone, and an understanding of how to witness to the lost, and the importance of a family altar and family devotions.
Scores of people were saved as a result of these tent meetings, and soon six bible assemblies were established in the simplicity of the gospel and the sound principles of gathering, the first of such in the City of Detroit, Grace Bible Chapel was one of them. Without controversy, the Lord used Brother B. M. Nottage to be among the first to introduce the unadulterated gospel, without religious hype and ritual, to the Black communities in the United States. "Paul planted, Apollos watered; but God gave the increase" (1 Corinthians 3:6).
Those Faithful, beloved saints of yesteryear who have joined that innumerable host above and whose names are written in the Lamb's Book of Life, established Grace Bible Chapel on that foundation which no man can lay, "For other foundation can no man lay than that is laid, which is Jesus Christ" (1 Corinthians 3:11). It is to this end that the elders of Grace Bible Chapel join me in reaffirming our covenant with the Lord Jesus Christ and our commitment to our rich spiritual heritage to continue to declare "How Christ died for our sins according to the Scriptures, and that He was buried, and rose again the third day, according to the Scriptures" (1 Corinthians 15:3-4).
As I reflect back to the beginning of my tenure here at Grace Bible Chapel (Palm Sunday - 1977), I paused to thank the Lord for the biblical spiritual landmarks that were in place since 1934. When I recall the words of Solomon in Proverbs 22:28 "Remove not the ancient land-marks, which thy fathers have set," I am challenged to stay on "...the old paths and the good way, and to walk therein" (Jeremiah 6:16).
Because of Calvary,
Pastor Ken Hampton
Being confident of this very thing, that he which hath begun a good work in you will perform it until the day of Jesus Christ - Philippians 1:6
Show Links:
---
https://www.gracebiblechapel.com