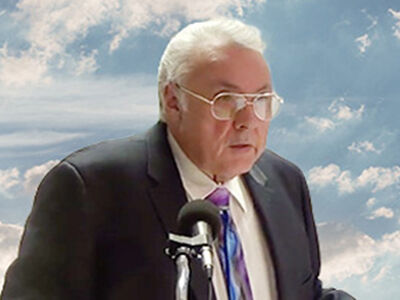 For over four decades, Radio Pastor Ernie Sanders' Scripture & Liberty Program "What's Right What's Left" airing from Independence, Ohio, Monday through Friday, has reached approximately Twelve Million worldwide - via AM, FM & simultaneous web networks.
Listeners can Call In to participate in the Live Broadcast, weekdays from 10:00PM to 12:00AM at 888 677 9673.
Show Links:
---
Pastor Sanders' strident, On-Air Advocacy for Christianity, Liberty & Decency has made him a Radio Folk Hero in the Upper Mid-West - where his show proved an important information source about the extraordinary venality & criminality of the Democratic Party for voters in the pivotal States of Michigan, Ohio & Pennsylvania during the 2016 General Election.