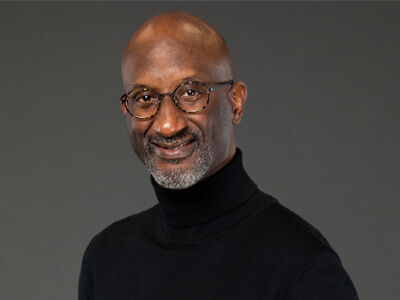 Be blessed as you receive practical principles from the Word of God that will minister to your daily walk of life, with your host Pastor Brian Edwards.
Show Links:
---
Insightful, empowering and equipping are a few words that describe Pastor Brian Keith Edwards. He is a masterful bible teacher and preacher with the ability to expound on the scriptures for people from all walks of life to understand. Born in 1965, he is the fifth child of the late Administrative Assistant Nick Sherman Edwards Sr. and Mother Regina Rose Edwards. Musically gifted, Pastor Edwards began playing instruments at five years old which led to ministering in music at many churches around the city of Detroit.
Pastor Edwards faithfully served under his father to assist in building the kingdom of God as Minister of Music and Bible Study Teacher. He was content to be the church organist but heard the distinctive voice of God calling him into ministry. He publicly acknowledged his call from God and was ordained an Elder in the Church of God in Christ in March 2003 and continued to assist in preaching the Gospel when his father became ill.
Pastor Brian Keith Edwards currently serves as Pastor of New Testament Church of God In Christ in Detroit, Michigan. Through media and community outreach he offers salvation though Jesus Christ, teaching, and encouragement to those within and without the ministry reach. He established the "Without Walls Worship", a city-wide evangelism effort to reach people outside of the church walls and a "Unity Conference" designed to bring together men and women and equip them for service in the church, community and in the world.
Pastor Edwards can be heard on "The Saint's Perspective", his insightful biblically based radio broadcast simulcast Monday through Thursday at 7:00 p.m. (EST) on WLQV AM 1500 and FM 92.7.
Pastor Edwards has been married to the love of his life, Valerie Edwards for 28 years and they have three adult children. He has a Bachelor of Science degree in Information Systems and a Master of Arts Degree in Practical Theology. After a 25-year career in Civil Engineering, Pastor Edwards retired from the City of Livonia and now gives all his time and ability to God and the work of the ministry to love, teach, preach, guide, correct, evangelize and encourage.