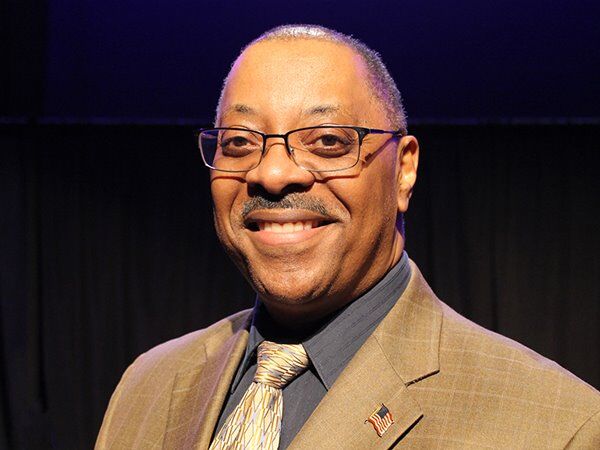 "Run to Win: The Darryl Wood Show" juxtaposes biblical principles and current events. Airing weekdays from 4-6pm, this fast-paced two-hour radio show unleashes host Darryl Wood's knowledge, interests and passion, as he talks with and reacts to his listening audience.
The show's recurring weekly segments include listener feedback through social media, and guest interviews. Award-winning broadcaster Darryl Wood guides listeners through the maze of information related to religion, news headlines, pop culture, science and technology, health and fitness, lifestyle interests and more; pointing out where these and other topics crisscross, compliment and conflict with a Christian-Conservative world view. "Run to Win: The Darryl Wood Show" originates from the studios of Salem Media Group (WLQV) Faith Talk in Detroit. FM92.7 and AM 1500
Show Links:
---
Hello, I'm Darryl Wood. My career as a broadcaster is an expression of my interests in both the editorial and technical aspects of the broadcast arts. Working as a news reporter right out of college allowed me to explore a lot of issues and their impacts on real people. It was something new everyday. Eventually, my persistence and quest for truth resulted in a challenging career path and numerous honors in both television and radio as a talk host, producer, and voice-over artist. I now host and produce "Run to Win: The Darryl Wood Show" heard on Salem Media Group's Detroit radio station WLQV. My work has been featured on the Public Broadcasting Service (PBS) and The European Broadcasting Union (EBU). Some of my clients include General Mills Corporation, Chrysler Corporation, The United Auto Workers (UAW), and The Children's Miracle Network (CMN), Pacific Gas and Electric (PG & E) and the Michigan Minority Business Development Council (MMBDC) to name a few.
While working as Series Senior Producer for the Detroit Educational Television Foundation (WTVS) I earned numerous awards and accolades for my work as on-air host and program producer: The United Press International Certificate of Merit/Feature Reporting; Corporation for Public Broadcasting Program Award; Central Education Network Excellence in Programming Award (2); National Television Arts and Sciences Emmy Award for Project Graduation; Emmy Award for Public Affairs Programming; Emmy Award for Children's Programming; Emmy Award for Special Events Programming; Corporation for Public Broadcasting Gold Award/Documentary, and numerous others.
I believe everyone has a God-given purpose in life and that once identified, one should pursue it with all of their might, talent, resources, and passion.
Downtime gives me a chance to read, bone up on the latest in audio and video tech, 35mm photography, and I also like listening to music of all kinds.