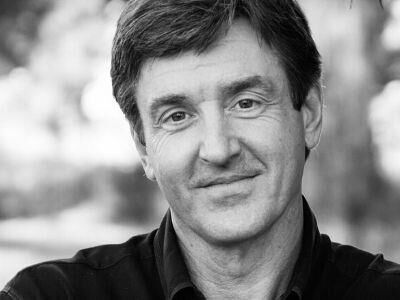 With a congregation of 15,000, Pastor Allen still fondly refers to World Outreach Church as a "little country church" in Middle Tennessee, because that's how it began—as a small Bible study in his parents' home.
As the son of a veterinarian, assisting his father with the care of horses and other animals, he often says he was "raised in a barn." But his life journey has proven to be impactful. He holds degrees from Oral Roberts University and Vanderbilt University, and has studied at Gordon-Conwell Theological Seminary and Hebrew University in Jerusalem.
As Senior Pastor of World Outreach Church since 1989, both he and his wife Kathy are fully committed to the mission of helping people become more fully-devoted followers of Jesus Christ.
Show Links:
---
As a young man, Pastor Allen Jackson made a decision to spend his life sharing with others what he had discovered to be the most abundant way to live. He has invested the last 30+ years doing exactly that! When he became pastor of World Outreach Church, it was a congregation of 150 people. Under his leadership, it is now well over 15,000 and is recognized as one of the largest churches in the nation. The same transforming message that has been his mission at World Outreach Church is what launched Allen Jackson Ministries.
Since its inception in 2010, Allen Jackson Ministries has taken this mission seriously and has developed tools to take the message of God's Word to where people live around the corner or across the globe. This is being accomplished through such avenues as creating curricula for small group Bible studies (called "God Spots"), hosting conferences and training pastors around the world, and engaging in a national and international television ministry.