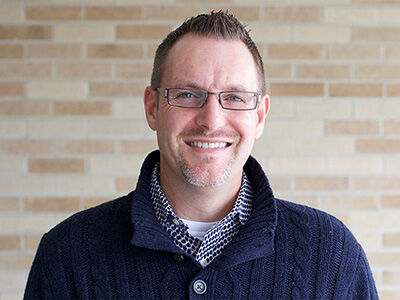 Our Vision
Our desire is to proclaim the grace and truth of Jesus Christ in order to produce passionate followers of Him. People get passionate about all kinds of things, but it is our belief that the followers of Jesus Christ need to get fired-up about the greatest thing in the entire universe – the grace and truth of God given to us in the person of Jesus Christ. Our chief goal is to exalt Jesus Christ as we point people to Him. We do this because we are convinced to the core of our being that "the Word became flesh and dwelt among us, and we have seen his glory, glory as of the only Son from the Father, full of grace and truth" John 1:14.
What to Expect
As a listener to Grace and Truth Radio, we want you to know the three words that describe the preaching and teaching you'll always hear on this program – Clarity, Simplicity, and Urgency. First of all, clarity because God has a message that needs to be understood. We will always work very hard to make God's Word understandable to you no matter where you are in your spiritual journey. Secondly, simplicity because the great and deep truths of the Bible need not be explained in obscure, hard-to-grasp ways. We will always strive to take the complex and make it attainable and useable for all listeners. Thirdly, urgency because Jesus calls us to respond to His truths now, without delay! Jesus is coming back soon. There is no time to waste. You will stand before Him some day and you will give an accounting to Him at that time for how you responded to His truth.
Show Links:
Dan has served as pastor of Harvest since its inception in 2003. He was born in the Chicago area and came to know Christ as a child. Shortly after his conversion, he sensed the Lord directing him toward full-time ministry. He has had a variety of ministry experience that includes serving on staff at a Christian camp and as a youth pastor, young adult pastor and church planter. Dan earned an M.Div from Detroit Baptist Theological Seminary. Dan and his wife, Julie, have three children: Kaylee, D.J. and Sydney.
Dan loves all things fast! His hobbies include muscle cars and playing basketball.