PowerPoint with Jack Graham
Latest Broadcast
The Power of Your Words
7/26/2021
Join us for the conclusion of the series, "The Power of Your Words," as Pastor Jack Graham brings a powerful message regarding your future, your family, and your faith, and the power to bless and be blessed.  
Featured Offer from PowerPoint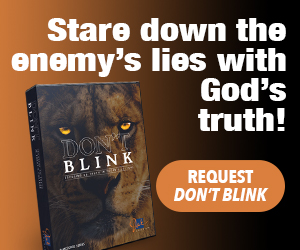 Stare down the enemy's lies with God's truth!
Our world is full of chaos and confusion, moral and spiritual darkness. What it needs to see is bold faith from followers of Christ. Dr. Graham's new 5-message series, Don't Blink, tackles some of the most pressing issues in our culture today so you can be equipped to stare down the lies of the enemy and stand firm for God's truth. And it's out way to thank you for your gift in support of PowerPoint's global outreach ministry today. Request your copy now – and discover the answers our world so desperately needs.