Gospel in Life with Tim Keller
Listen on FaithTalk FM 92.7 AM 1500 WLQV
Latest Broadcast
With a Religious Crowd
12/4/2023
Jesus debated. Jesus fought. Jesus argued with the Pharisees, the Sadducees, the Herodians, the teachers of the law, people we would call religious and civil elites today. But Jesus never picked a fight unnecessarily.  In Mark 7 Jesus argues about the clean and unclean laws, the ceremonial washings, the ablutions the Jews observed. We might think it's an antiquated point, but Jesus never debated something that wasn't a universal, profound principle.  We see three basic things here: 1) that we all have a problem with a sense of spiritual uncleanness, 2) that we all find a particular way to try to clean ourselves, and 3) why our ways of cleaning ourselves will never work, and what will. This sermon was preached by Dr. Timothy Keller at Redeemer Presbyterian Church on February 16, 1997. Series: The Real Jesus Part 2: His Life. Scripture: Mark 7:1-23. Today's podcast is brought to you by Gospel in Life, the site for all sermons, books, study guides and resources from Timothy Keller and Redeemer Presbyterian Church. If you've enjoyed listening to this podcast and would like to support the ongoing efforts of this ministry, you can do so by visiting https://gospelinlife.com/give and making a one-time or recurring donation.
Featured Offer from Gospel in Life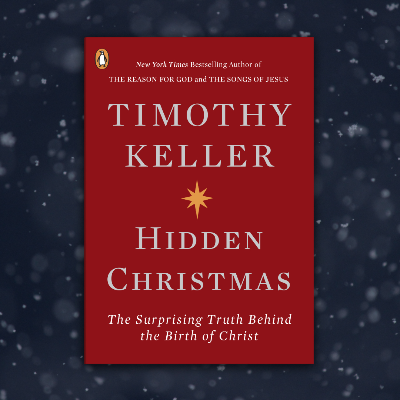 Do You Know the True Meaning of Christmas?
Despite the abundance of Christian references to Christmas all through popular culture, how many of us have truly examined the hard edges of the Nativity story in the Bible? In Tim Keller's book Hidden Christmas he provides a moving and intellectually provocative examination of the meaning of Jesus' birth. Hidden Christmas is our thank-you for your gift to Gospel in Life to help others discover how the birth of Jesus can transform their life.