5 Ways to Lead Your Kids to Jesus (Deuteronomy 11:19) - Your Daily Bible Verse - September 13
Crosswalk.com

5 Ways to Lead Your Kids to Jesus (Deuteronomy 11:19)
By Lynette Kittle
"Teach them to your children, talking about them when you sit at home and when you walk along the road, when you lie down and when you get up" - Deuteronomy 11:19
What heartache some of my friends are experiencing with their kids who have turned their backs on God. As Christian parents, it's heartbreaking for them to know their kids aren't walking with God.
Because there are so many parents who don't know what to do, below are five ways to cooperate with the Holy Spirit to help lead your children to faith in Jesus Christ.
1. Take a good look at your own heart. As a parent, ask God to spotlight areas in your life or behavior that may be stumbling blocks to your children coming to Salvation. Psalm 26:2 urges, "Test me, Lord, and try me, examine my heart and mind."
As a believing parent it can be challenging to know how to address unbiblical or ungodly behaviors and attitudes in your kids. In not knowing what to do, it's easy to either come on too strong or not strong enough in addressing them.
Be open to the Holy Spirit bringing things to your attention that may need to be changed, like behaviors, speech, and even apologizing to your kids for areas where you may have failed. More than likely your kids will respond in positive ways to true spiritual maturing in your life.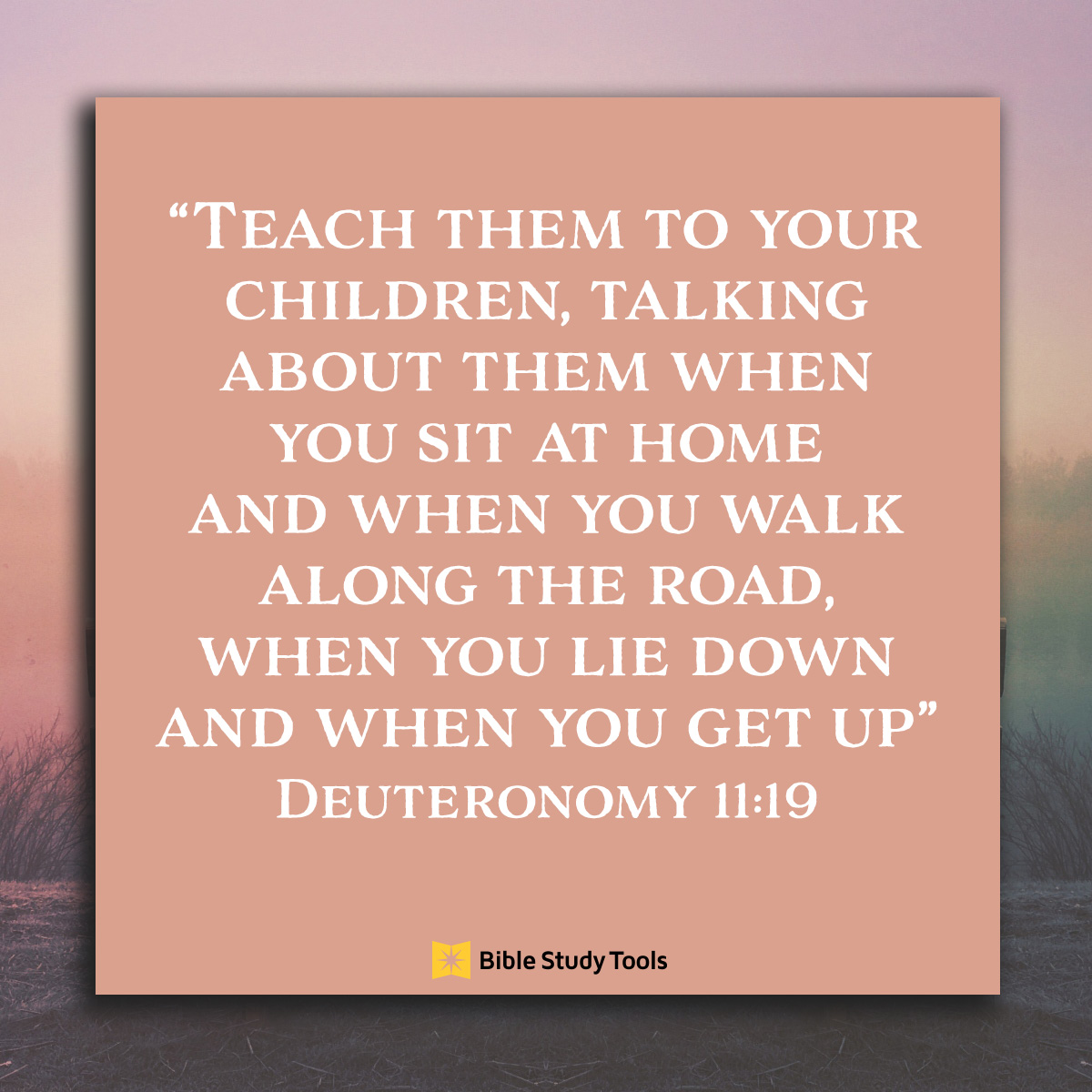 2. Pray for your kids. Don't let the enemy discourage you from praying for the Salvation of your children, even if you've already been praying for years or decades.
Let your house be a house of prayer (Matthew 21:13) by continually praying for God to turn your kids' hearts towards Him (1Thessalonians 5:17).
3. Get on the fast track for your kids. Fasting is a powerful resource in the life of a believer, so much so, Jesus taught how some things in life only come through prayer and fasting (Matthew 17:21).
Make time to fast on a regular basis for your children to accept Jesus as their Savior. It can be as easy as fasting over one lunch or dinner hour.
4. Live faithfully with your children. Let your children see you living a loving, biblical, spirit-led lifestyle, submitting to God's word in how you interact with them, and walking out your faith in genuine, practical ways.
As Romans 2:4 urges, reach out in kindness to your kids, especially when they are responding poorly to you or ignoring your words. Allow God to daily reach out through you with His kindness, to touch and soften their hearts towards Him.
5. Expose your children to Truth. Whatever you do, don't leave your kids on their own to search for God. Instead lead them. Proverbs 22:6, advises, "Start children off on the way they should go, and even when they are old they will not turn from it."
Take them to youth group, church events, Christian concerts and festivals, and more. Many kids have been saved through their parents making them go to events they didn't want to attend. Take them angry if it's the only way they'll go, even if they go kicking and screaming, don't give in to letting them stay at home.
If parents don't show their kids the way to God, they are left vulnerable to be led astray by others to false and destructive beliefs and ways.
---
Lynette Kittle is married with four daughters. She enjoys writing about faith, marriage, parenting, relationships, and life. Her writing has been published by Focus on the Family, Decision, Today's Christian Woman, iBelieve.com, kirkcameron.com, Ungrind.org, Startmarriageright.com, growthtrac.com, and more. She has an M.A. in Communication from Regent University and serves as associate producer for Soul Check TV.
We want to experience God through the Bible… we really do!
But our good intentions fall flat when reading the Bible just doesn't seem to help us experience God in a real way. What should feel alive often feels confusing and boring and irrelevant. But it doesn't have to.
In the How to Study the Bible podcast, pastor and Bible teacher Nicole Unice brings life back to reading the Bible by walking listeners through her Alive Method of Bible study, helping us personally encounter God through his Word by giving us a practical, clear road map for understanding, interpreting and applying Scripture to our lives. Just click below to start listening now!