Our Firm Foundation - iBelieve Truth - September 1, 2023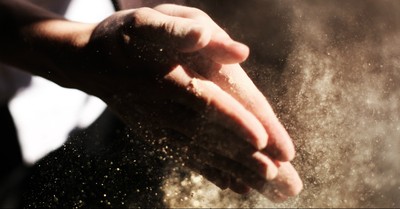 By Alexis A. Goring, Crosswalk.com

Our Firm Foundation
By Alexis A. Goring
"He will be the firm foundation for their entire lives. He will give them all of the wisdom, knowledge and saving power they will ever need. Respect for the LORD is the key to that treasure."—Isaiah 33:6 NIRV
Pastor Cornelius Lindsey said, "If you live off a man's compliments, you'll die from his criticism."
This profound quote serves as a solid reminder to not be consumed with what people say about you, but instead to fill your mind with what God thinks about you. People will always have their opinions, good and bad. And people can be fickle, falling in and out of love with you. But there is a God who loves you with all of His Heart. In fact, He thinks you are worth dying for (John 3:16)!
But I have often relied on a diet of compliments from other humans. While encouraging words have their place, they should never replace the Word of God.
I have a folder where I put all of the kind words people have said to me. I started collecting these compliments several years ago in hopes of helping my mental health. I planned to open it and immerse my mind in positivity because I thought that filling up on supportive words would help me rise above depression. But God spoke to my heart a few months ago, helping me realize that while it is wonderful to read encouragement from my fellow humans, it's better to open The Holy Bible and let God speak.
Reading God's Word uplifts my heart and gives me the strength to endure hard times. It also renews my mind with the truth of who I am. The Bible teaches us about our true identity in Jesus Christ, helping us to see ourselves as God sees us and showing us how much our Maker loves us. There's a beautiful song called "How He Loves Us" by Kim Walker-Smith and Jesus Culture. I encourage you to listen to the live concert version and let it speak to your heart.
I believe that soaking your mind in words from God is like building your house on a firm foundation, or as the Bible says, the solid rock that is Jesus Christ. Matthew 7:24-27 (NLT) explains more about this concept: "Anyone who listens to my teaching and follows it is wise, like a person who builds a house on solid rock. Though the rain comes in torrents and the floodwaters rise and the winds beat against that house, it won't collapse because it is built on bedrock. But anyone who hears my teaching and doesn't obey it is foolish, like a person who builds a house on sand. When the rains and floods come and the winds beat against that house, it will collapse with a mighty crash."
I want to build my spiritual house on the solid rock, not the sand. Only Jesus Christ can sustain our lives and give us peace in the center of chaos (Isaiah 26:3). Only He can hold you steady when and the challenges of life rock your world. God alone can be trusted completely to give you words of life (Hebrews 4:12). Remember that God's opinion of you is what matters. What He thinks about you is more meaningful and effective than what humankind has to say. While it's important to have good, kind, and caring people in your life, it's more important to keep cultivating your relationship with the One who made you and always has your best interest at heart. God will never leave you nor will He ever hurt you. He is the only firm foundation you'll have in this life so why not build your life on His Word?
In closing, I'd like to share this classic hymn, "The Church's One Foundation", performed by Rouchelle Liedemann with the Cape Town Philharmonic Orchestra directed by Colin Peckham.
Let's Pray: Dear God, Thank You for our firm foundation in Jesus Christ. Help us to build our lives upon Him as our solid rock. Steady our hearts and keep us close to You. Teach us how to fill our minds with Your Word spoken in the Holy Bible and not live on a diet of compliments from mere mortals. Help us to honor you and obey you for all the days of our life. In Jesus's Name, I pray. Amen.
Photo Credit: ©Unsplash/Austin Ban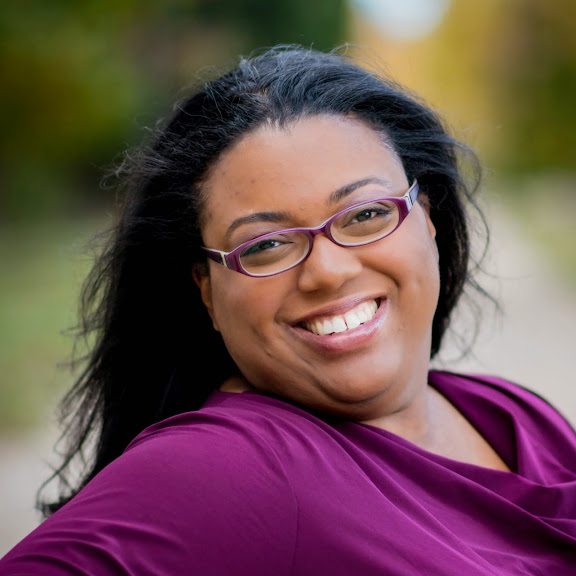 Alexis A. Goring is an author, blogger, editor, photographer, trained journalist, and total foodie. She specializes in Contemporary Christian Romance (fiction) and devotionals (nonfiction). Her first devotional book, Stories and Songs of Faith: My Journey with God, was published in April 2020. Alexis hopes that her life's work will lead people to Jesus Christ and teach them about the God who loves humankind with all of His heart. When she's not sharing words that inspire and encourage the heart, you can find her in the kitchen cooking up something tasty, or in a café or restaurant, either dining solo or sharing a meal with loved ones. Connect with Alexis online via her website (https://alexisagoring.jimdofree.com), Twitter (@pennedbyalex) and Instagram (@capturing_the_idea).
Looking for authentic conversations about how to deal with body image, insecurity, and comparison issues as a Christian woman? The Compared to Who? Podcast is the show for you! Twice a week, we tackle tough topics like dieting, disordered eating, weight loss, aging, body dysmorphia, and more from a practical, grace-filled, gospel-centered perspective.