Even When We Suffer - iBelieve Truth - August 31, 2023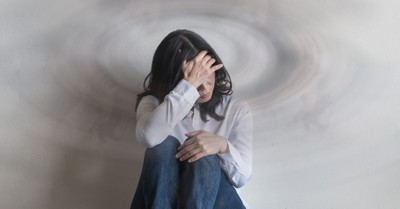 By Alexis A. Goring, Crosswalk.com

Even When We Suffer
By Alexis A. Goring
"I have told you these things, so that in me you may have peace. In this world you will have trouble. But take heart! I have overcome the world." - John 16:33 (NIV)
I intently watched a video featuring a distraught woman's pain and anger as she lashed out at a street preacher. She asked him what was the point of giving her life to Jesus Christ if she was still going to suffer. Since I wasn't there in person, I couldn't answer her question or comfort her, but if I could reply, I'd tell her she's not the only one who feels this way.
The Bible says that in this world we will have trouble. And Jesus Christ tells us to be encouraged by remembering that He has overcome the world! We're still going to have to suffer, but God is with us and that makes the difference. God doesn't want anyone to experience suffering. However, those are the unavoidable results of living on a sin-filled planet. But there's always hope when you have Jesus in your heart because the Bible says that God is greater than anyone in this world (1 John 4:4). We are more than overcomers with the power of God's Holy Spirit dwelling inside of us (1 Corinthians 6:19)! Why follow Jesus if we will continue to suffer? Because Jesus gives us His presence, strength, and peace to endure. He is not just the light at the end of our dark tunnels of despair; He is our guide who stands by our side and helps us survive the overwhelming darkness. It can be a challenge to accept these Bible-based truths when we're in deep pain and suffering feels unbearable. But Jesus offers a hope like no other. Only He can break through the darkness that surrounds us and give us His Light. God alone can bring us through troubling times and secure our futures.
When we give our lives to Christ and accept His free gift of salvation, our futures are secure in Him. We know that death won't be the end of our lives because the Bible says that we will live again in the presence of God for all eternity. Many believe that life on this Earth is all there is to the human experience. This philosophy encourages us to live full throttle, doing everything we can to have fun and make the most of each day. But, dear heart, if we choose to give our lives to Jesus then we will live again! We won't be in our frail human bodies, but in immortal bodies that are perfect in every way and cannot die. This will happen when Jesus Christ returns to take all of His faithful followers home to Heaven.
But, you may ask, Where is Jesus today and why does He matter now in my pain and suffering?
There's a song by Scott Krippayne called "Here Today". The lyrics let the listener know that Jesus is here today, walking beside you now. He wants to be your refuge, your safe place and He never tires of hearing about your pain, sorrow, heartache, and problems. You don't have to wait to experience a relationship with Jesus. You just have to reach out to Him and talk. He's always listening and waiting for you with open arms. You'll find it to be true that Jesus is your most Faithful Friend who will never leave nor forsake you (Hebrews 13:5).
I'd like to encourage you by sharing some of my personal experiences. Jesus has been there for me through thick and thin. He's never left my side. Even when I've felt like He is far away, He taught me that He's still here, even when He's silent. Also, He's so patient and understanding of the human experience. He knows we're going to doubt that He exists and think that He doesn't care when life throws us curveballs. What helps me is to remember that, just like I cannot see the air in the environment, I know that it's there because I'm breathing and alive. Jesus is like air: We cannot see Him but we need Him to survive. And just like air, He's always there. Jesus is vital to our survival.
Finally, I was greatly encouraged by the movie The Shack, and recommend it to anyone who is contemplating suffering. The song "Hard Love" by NEEDTOBREATHE and Lauren Daigle, is on the soundtrack. The film's message reminds us that if we're looking for a pain-free life here on Earth, we'll never find it. But if we have Jesus, then we'll have peace.
May the peace of God bless your heart, guard your mind, and soothe your pain. Know that He loves you and will always be there for you in this life, even when you suffer.
Let's Pray: Dear God, Thank You for the gift of Your Son Jesus Christ. Thank You that He is with us through all of the highs and lows of this life. Help us to feel His Presence and reach out to Him when we're suffering. Help us to trust Him to carry us through tough times and to give us peace in the midst of pain. Help us to put our hope in Jesus and remember that He will never fail. In the name of Jesus, we pray. Amen.
Photo Credit: ©Getty Images/Chinnapong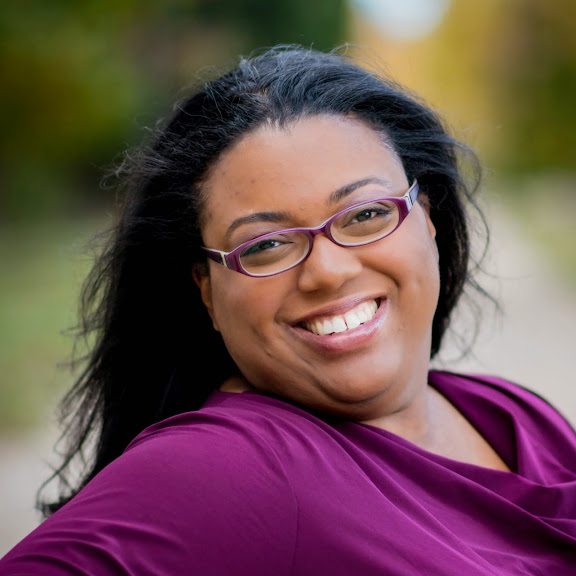 Alexis A. Goring is an author, blogger, editor, photographer, trained journalist, and total foodie. She specializes in Contemporary Christian Romance (fiction) and devotionals (nonfiction). Her first devotional book, Stories and Songs of Faith: My Journey with God, was published in April 2020. Alexis hopes that her life's work will lead people to Jesus Christ and teach them about the God who loves humankind with all of His heart. When she's not sharing words that inspire and encourage the heart, you can find her in the kitchen cooking up something tasty, or in a café or restaurant, either dining solo or sharing a meal with loved ones. Connect with Alexis online via her website (https://alexisagoring.jimdofree.com), Twitter (@pennedbyalex) and Instagram (@capturing_the_idea).
Looking for authentic conversations about how to deal with body image, insecurity, and comparison issues as a Christian woman? The Compared to Who? Podcast is the show for you! Twice a week, we tackle tough topics like dieting, disordered eating, weight loss, aging, body dysmorphia, and more from a practical, grace-filled, gospel-centered perspective.