Travel Tip - Top Five Multigenerational Travel Ideas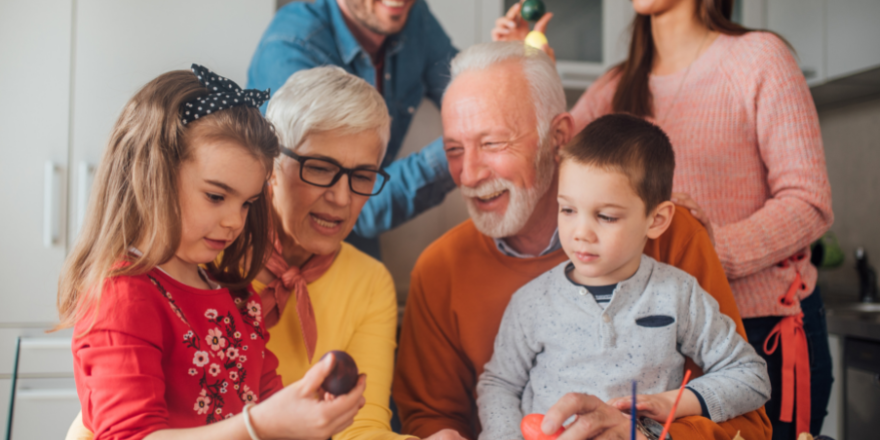 While some people like to keep their trips light - as in not inviting anyone to come along with you - others have decided to go big. Multigenerational Trips have spiked in popularity since 2019 and it's not hard to see why. If there is anything recent history has taught us, it's family matters. Sometimes the best people to spend time with are those who know us best. But here's the question, just where to travel in the hopes to bridge that generational gap? Well, we have some thoughts on that.
To learn whether or not one of these trips is an ideal scenario for you, you'll first need to gather some intel. Compile a quick profile of the people in your traveling party. For each person, assess their activity comfort level, likes and dislikes, economic disposition, what time they like to go to bed, food likes, etc.
After you have the data, analyze it and then begin looking for vacation spots which will accommodate everyone in the group. In this respect, flexibility is key.
Here are the Top Five Multigenerational Travel Ideas for large families on the go.
YOUR ANCESTRAL HOME - If you live in America, then odds are your ancestors showed up on a boat. Well, what better way to bring the family together than to go back to where it all started? Thankfully, if this is what you're interested in, a lot of "old world" countries are interested in helping tourists trace their roots. It's called Genealogy Tourism and almost any tourism board abroad is ready to assist in your search. Not only that but they're sure to have some excellent suggestions on lodging, food, and recreational fun.
THE GREAT AMUSEMENT PARKS - Disney Parks, Knotts Berry Farms, LegoLand, and lets not forget Dollywood have a way of bringing people together. Why? Well, nothing can put a smile on your face like an adult dressed up like a cartoon character. But no, seriously, reawakening the child within is a lot easier than you might think. Getting grandpa to remember what it was like to be a child can open a treasure trove of memories and stories - and isn't it the stories we share that keep a family together?
SOMEWHERE NEW - It's not easy being a fish out of water. You don't know anyone. You can't speak the language. You don't have the right currency. Well, what if you're a school of fish out of water? Aside from the terrible stench that would eventually cause if left unattended, going somewhere new with people you know and love can be deeply rewarding. Discovering something together can create bonds that will never be broken and seeing your parents and grandparents in unfamiliar surroundings can be simply amazing.
A TRADITIONAL SPOT (NEW OR OLD) - Family traditions, whether it's a certain holiday dessert, a song you all love to sing together, or maybe a sports team you all root for - most families have some. Well, some families have traditional vacations they go on. There may be a cabin in the woods or a favorite spot in Hawaii or… maybe your family just doesn't have one at all. Good news. It's time. Book that AirBnB cabin that sits on the shore of the nearest lake to you. Set your grandparents up in the master, plan some fun lake activities and… make a new tradition.
A MULTIGENERATIONAL STAYCATION - Look, sometimes holidays with the family just suck. I get it! But have you ever wondered if it's because there are so many expectations on the host and guests to make said holiday "special"? Oftentimes we're so caught up in the attempt to create the past that we forget about the present and… arguments ensue, petty grievances come back up, new members of the family feel entirely left out. Well, what if you just picked a random weekend for no other reason other than to just "be" with one another? Again, traditions don't have to be age-old. They can be new and fresh as clean laundry.
And that's all I got. If you have any more ideas on how to best spend a Multigenerational Vacation I'd love to read them in the comments. As always, subscribe to my YouTube channel then get out there and explore and I'll see you in line at security.