Travel Tip - Delta's Free WiFi and Others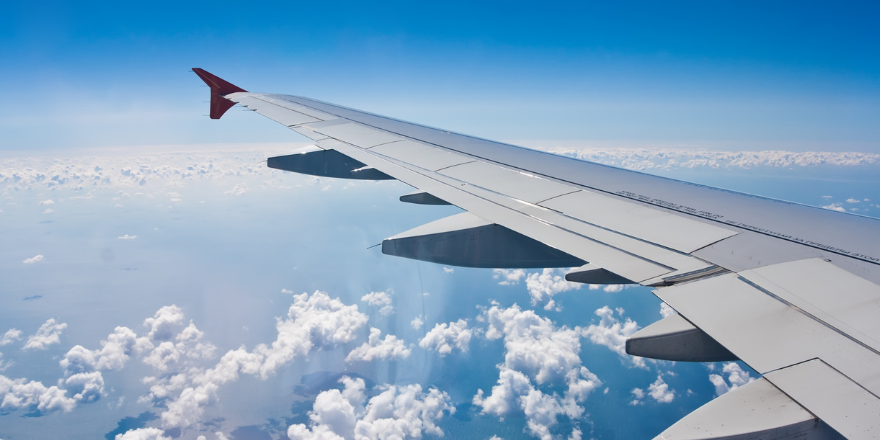 Bored flyers rejoice! So, Delta airlines will offer free wifi on most flights! This is one of the things that Delta is good at, making consumer-friendly operational decisions. Who, in their right mind, could argue AGAINST free WiFi? Nobody.
The roll out will begin soon and eventually be fleet wide. Some aircraft will need to be "upgraded" to accommodate this initiative. You will have to be a member of skymiles, but that is free to join, so get cracking!
Starting Feb. 1, 2023, Delta will offer free Wi-Fi on most domestic flights. By the end of 2023, free Wi-Fi will be available on more than 700 Delta aircraft.
On aircraft without free Wi-Fi, Delta Wi-Fi costs $7 for a one-hour pass from Intelsat. $5 per flight per device no matter the destination and duration.If you fly with Delta often and don't want to pay for Wi-Fi separately each time you fly, you can purchase two types of monthly internet plans.
Monthly domestic plan: $49.95.

Monthly global plan: $69.95.
Incidentally, they are also going to revamp the in-seat entertainment, so look for more news on that in the coming months.
In case you are wondering what the current WiFi rates are on other carriers, then I have just the list for you. Most airlines offer a discounted rate for members of their frequent flier program.
American Airlines
Wi-Fi is available on almost all routes for as little as $10.
Alaska Airlines
When you fly with us, staying connected is easy. On most flights, our streaming-fast satellite Wi-Fi is available for only $8.
Delta Airlines
On aircraft without free Wi-Fi, Delta Wi-Fi costs $7 for a one-hour pass from Intelsat. Viasat charges $5 per flight per device no matter the destination and duration.
Allegiant
Not available
Hawaiian
Not available yet. Hawaiian Airlines just announced it will be the first major airline to provide Starlink high-speed satellite broadband Wi-Fi internet to passengers. The service will be free to all customers flying on select transpacific flights beginning next year, with the installation implemented gradually.
JetBlue
JetBlue offers free, high-speed wi-fi at every seat, on every plane. Browse, buy, like, listen, surf, stream and so much more—from takeoff to touchdown.
Southwest
We offer movies, live and on-demand TV, texting through iMessage and WhatsApp,2 and music through iHeartRadio1—all for free in our Inflight Entertainment Portal, right on your personal device. There are no app downloads or signups required. You can also purchase Internet for $8 all day, per device.
Spirit
Starting at $2.99, browse the web and stay in touch via email, chat, and social media.​
​Streaming​ starts at $5.99, stream, browse, and chat on board with high-speed internet. Connect at speeds 20x faster than our browsing option, fast enough to stream your favorite shows and movies.
United
On U.S. domestic and short-haul international flights, like those to Mexico and Canada, Wi-Fi is $8, or 1,600 miles, for MileagePlus® members and $10 for everyone else. For all other flights, prices depend on where you're headed and how long your flight is.
You can read Delta's official press release here. https://news.delta.com/ces2023/delta-introduces-fast-free-onboard-wi-fi
In other news, Delta (according to my sources) is considering relaunching flights from New York (JFK) to Buenos Aires, Argentina later this year. The carrier last served the Argentine capital from New York in 2009 and still operates a daily flight from its hub in Atlanta. The flight will be daily and on a Boeing 767.
Now, charge those devices, book your next vacation and I'll see you in line at security!