Beating the 2022 Vacation Woes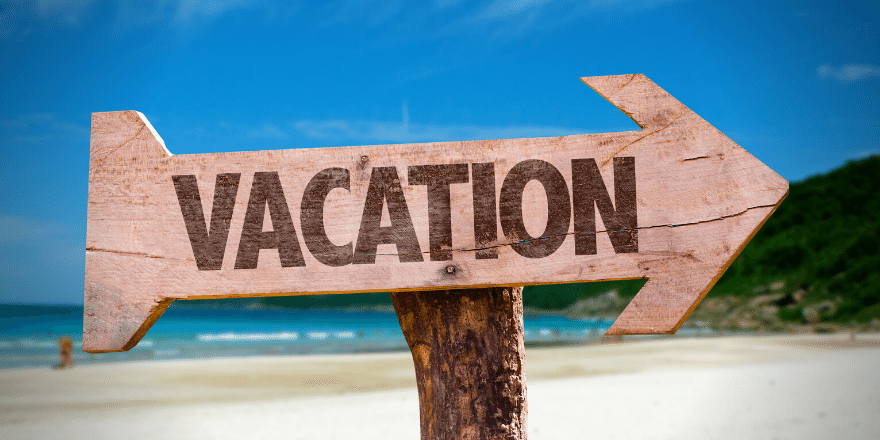 This may just be the most important travel crossroads you'll come upon. Allow me to elaborate. It's July 2022 and a few key roadblocks are in our vacation path (so to speak). Let's review…COVID 19, supply chain issues, bigger bill at the supermarket, the war in Ukraine, staffing shortages, high inflation, canceled flights, monkeypox, peak summer travel demand, the kids are out of school (and bored) and, to top it off, topping off the gas tank requires a new mortgage on your home with a 23% percent APR!
Wow! We are collectively experiencing a lot these days, aren't we? And I know, I know… in some ways, we always are. Famine, poverty, school shootings, homelessness, the environment, data breaches (they can take my identity but don't touch my Kohl's cash) have always been a part of modern life. But allow me to reassure you that in the end, the sun rises, the sun sets, and there are some fantastic ways to experience just that without visiting your bank's loan officer.
Most of us are natural born explorers or adventurers. We want to know "what's on the other side of the horizon and some of us reach out and grab it! That's why I'd like to offer some suggestions for you on how to vacation in these uncertain times. I'm sure you've thought of these at one point or another, but at least now these ideas are in one place so please feel free to pick and choose.
6 HOUR CIRCLE
Go to your favorite map (digital, paper or otherwise) and draw a circle around your home that encompasses everything you can play, eat, drink, ride, swim, swing, point at, watch, and listen to within a six hour drive. Then pick one or more and… go do that(those) thing(s).
Six hours is the longest day trip I'm willing to take. I'll drive to and my significant other can drive back. Or we can stay overnight and I'll take both legs of the journey. Either way. But what this does is, not only gives you and your family a much needed change of scenery, it keeps you in control of the journey. Why put your time away in the hands of an airline when you can choose the snacks, music, speed, and where your luggage ends up?
WEEKEND AT A LOCAL HOTEL
Not interested in giving the oil companies a small fortune? Me neither, frankly. Let's save some of that gas money and put it toward a lovely stay not far from home. This is one of my favorite cheats and one that can make the whole family feel like they've gotten away when, in reality, they've only gotten a few blocks down the street.
Find a hotel with a pool to keep the kids happy. Get you or your significant other (or both, why not?) a spa treatment. Find something nearby the hotel you can walk to that will lower your blood pressure - a golf course, movie theater, bear hall, hobby shop, whatever - as long as the worries of modern life can slip out your left ear for a few short hours, get it done. You deserve these moments of peace and you can find them not far from home.
ENGAGE IN LOCAL "CULTURE"
There is a museum you have been saying you were going to visit that you just simply have never set foot in. Don't lie. You know it's true. Better yet, there is a show - right now - playing at your local theater that you should see. I don't care if it's Cats or Annie, you need to buy some tickets, put on your Sunday best, and take the family to a show.
Travel is a state of mind. Sometimes all we need to "transport" us to another time or place, is to dress differently and darken the doors of such places that specialize in creating experiences. What's better is you get to take home something with you from these places. Whether it's knowledge or clout - who doesn't love bragging to co-workers you took the family to see Phantom of the Opera, am I right? - experiences enriched our experience and break up the monotony of everyday life.
THEME PARTIES AT THE HOUSE
Don't want to go anywhere? I got you. Transform your own space and take a mental trip instead. By simply hitting Amazon or Oriental Trading dot com you can find ways to throw theme parties that are sure to give your world a much needed shift in perspective.
Ever been to a Hawaiian Luau? Why not buy some grass skirts, pop some ukulele music on the Bluetooth speaker, and roast your own pig? Ever taken a trip to an Old West town? Buy a ten gallon hat, throw on some chaps and fake mustaches, and start popping off with some cap guns, pilgrim! Ever want to hit the high seas on a cruise? Well put on Titanic, dress to the nines, dance a jig and go down with the metaphorical ship!
The point is, vacation doesn't have to put you in dire financial straits. In fact, you don't need to go anywhere to give yourself and the ones you love some memories that will last a lifetime.
So look, this is my brief list. I hope it sparks some ideas for you. But if it doesn't and you've got your own ideas, then we'd love to hear from you in the comments. As always, get out, see the world, and I'll see you in line at security.
Erik