In the Lord's Prayer, What Does Jesus Mean by "Your Kingdom Come?"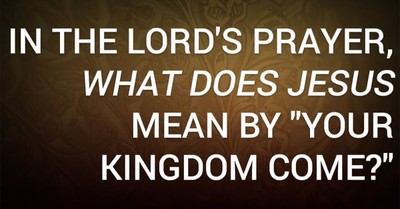 By Joe Thorn, Crosswalk.com
It means that, for the Christian, part of our great hope is the full coming of the kingdom of God. We should mindful of the end, and our great hope is that Jesus will return, and when he does return, his kingdom will be set up in full. We are experiencing the kingdom now, but it has not yet come in its fullness.
Photo Credit: ©SWN Design