Are Children Ever Punished for the Sins of Their Parents?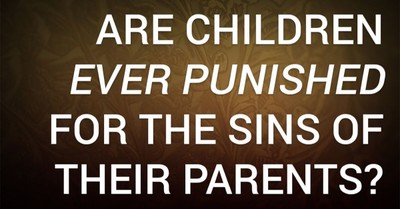 By Dr. Woodrow Kroll, Crosswalk.com
The Bible references over and over again that the sins of the parents are visited upon the children to the second, third, fourth generation. Does that mean if my father does something wrong, I pay the penalty for that sin? No, it doesn't. I am responsible for my own sin, my father is responsible for his, and my children are responsible for theirs.
Photo Credit: ©SWN Design