Relationship Keys: Soul Ties - Devotional from Kim Matthews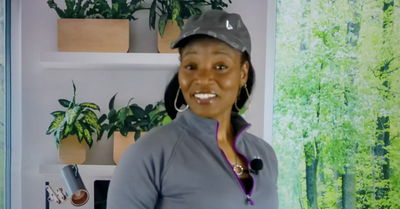 By Kim Matthews, Crosswalk.com
Genesis 2:18 "It is not good for man to be alone."
"Relationship Keys: Soul Ties" Devotional by Kim Matthews
Transcript:
One thing that has become increasingly clear to me is that it is very difficult to successfully do life alone. Genesis 2:18 tells us, "It is not good for man to be alone." This doesn't only apply to marriages but normal human relationships as well. That tells me I want to know what God has to say about this matter. The first thing that I see is that great relationships are a product of intentionality. They're not created by chance. So let's look at some keys on how to build these great relationships.
Key number one: deal with emotional wounds. You can't inexperience things in your past that have hurt you. These painful experiences make it difficult to process information and arrive at a healthy conclusion. The wound, if left unchecked, can negatively influence our perception of life and people. Sometimes, the wound is rooted in regret and guilt from past decisions and actions. Other times, the wound is a matter of a broken heart. And, still other times, the wound is rooted in soul ties.
A soul tie is a deep, emotional bond between two people. Typically, soul ties are formed through sexual relationships, but they can also be formed through intimate conversation or even close friendships. And since we're being honest, pornography creates soul ties. There are good soul ties, like the ones between a husband and wife, and unhealthy ones, like in an abusive relationship or anytime there is sex outside of marriage. The key is soul ties are used to manipulate people and sabotage relationships. Fortunately, all of these things are survivable. Soul ties can be broken through prayer, and a person can find freedom from pain and regret through building a relationship with Jesus. But what's most important is Jesus is the healer of the brokenhearted, and He will bind up every wound if we ask Him.
Related Articles:
Does the Bible Have Anything to Say about Pornography?
How to Protect Yourself from These 10 Toxic People
4 Signs You Have an Emotionally Abusive Husband
12 Traits of an Abusive Relationship
Photo credit: ©SWN