How Can We Avoid Losing Our First Love like the Church of Ephesus Did?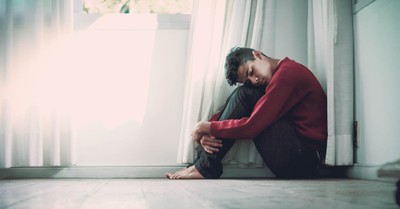 By Heather Riggleman, Crosswalk.com
Darkness is never so heavy as a redeemed soul longing for its first love—Jesus. The church of Ephesus knew what this dark and desert season felt like because the church of Ephesus had become so focused on doing church, they had forgotten what it meant to be the Church.
Have you ever felt that way? Have you ever woken up one morning and felt like you didn't want to go to church? Has Scripture lost its richness and the quiet moments with God that used to be so full, now seem empty? Do you have memories of blazing intimacy in the salvation of Jesus now are now mere ashes? I've had a couple of desert seasons like this in my walk with Christ. During one particularly marked season, my Pastor told me, "You've lost your first love," and cautioned me to push through the blanket of heaviness to rekindle the flames the once shined so brightly.
If you've wondered what it meant to "go back to your first love" or how to rekindle the flames we can learn about the Church of Ephesus and through their example, light the fire in our hearts.
Who Was the Church of Ephesus and What Do We Know about Ephesus?
Ephesus is mentioned several times in the Bible. The word Ephesus means desirable, and in many ways; it was certainly a pleasant place to live. Paul journeyed to Ephesus during his second missionary trip and stayed there for two years so that all—Jews and Greeks who lived there would hear the word of the Lord (Acts 19:10).
Ephesus was an ancient port city that is now modern-day Turkey. The city was once considered the most important Greek city and it was in this city that Paul and his companions were taking into the massive amphitheater that could hold up to 50,000 people. The city worshiped the pagan goddess Artemis because they believed Artemis was the goddess of the hunt, chastity, childbirth, and the wilderness.
Despite the pagan culture, the church of Ephesus was birthed. Many Ephesians came to Christ through the ministry of the Apostle Paul and his companions, and the book of Ephesians was birthed through this city.
The church of Ephesus was the setting for several New Testament events:
God worked through Paul to even the sick and cast out demons (Acts 19:11).
Many new believers who practiced the magic arts brought their books and burned them in front of everyone. The value of these books was worth about 50,000 silver pieces (Acts 19:19).
Paul wrote the epistle of 1 Corinthians.
Pricilla and Aquilla discipled Apollos (Acts 18:24-26).
Jewish exorcists, also known as the sons of Sceva attempted to imitate Paul's power and they were attacked by demons because they did not recognize their spiritual authority (Acts 19:13-16).
Some think that the apostle John and Jesus' mother Mary, lived in Ephesus after Jesus returned to heaven (John 19:26-27).
This church was so passionate about sharing the Gospel of Christ, riots broke out in the streets (See Acts 19-20).
Jesus directed one of His seven letters in the book of Revelation to the church of Ephesus (Revelations 2:1-7).
What Does Jesus Rebuke the Church of Ephesus For?
About a decade after the church had been started, Paul wrote the letter to the Ephesians commending them of their faith and love of Christ. They were devout in their faith and passionate about sharing the love of Christ. During the early years of the church, they appear to become well-organized which helped them expand to share the love and will of God. This church body was multi-ethnic and diverse through Jews, Gentiles, and even differing nationalities. Paul commends them in his letter: "Grace be with all those who love our Lord Jesus Christ with incorruptible love" (Ephesians 6:24).
Later, however, Jesus' letter to the church of Ephesus contains His rebuke: "You have left your first love."
"Yet I hold this against you: You have forsaken the love you had at first. 5 Consider how far you have fallen! Repent and do the things you did at first. If you do not repent, I will come to you and remove your lampstand from its place"(Revelations 2:4-5).
Under the weight of the immoral and pagan-filled culture, the church maintained the letter of the law, but they had lost the Spirit of the law (Romans 2:9). Serving Christ had become so routine—they had lost their passion to serve Jesus like they once had. Their actions showed they loved Christ, but their hearts were far from it.
Jesus' words in Revelation are a letter of love and warning for us. The famous rebuke in Revelations 2:4 should serve as a challenge for all servants of Christ. It is easy to get caught up in the hustle and bustle of life, blessings, church work, ministry, or volunteering and not realize our passion for the Lord has become lukewarm. We may think serving in the church is what God wants—especially since Jesus praised the church for their actions but Jesus was more concerned about their hearts.
We are in danger of losing our first love when we are no longer propelled to serve or expand God's Kingdom by love but by some other selfish and perhaps, worldly motivation.
Some ways to tell if you've lost your first love:
We don't want to disappoint anyone that we didn't make it to church. We serve because we've been asked to.
We teach Sunday School because if we don't, then who will
We go through the motions of reading the Word and being in prayer, but these moments are dull, stale, and empty.
We say yes to another ministry because we want to be seen as a team players.
But God's greatest commandment is: "Love the Lord your God with all your heart and with all your soul and with all your mind." (Matthew 22:37). When we are no longer propelled by love, we violate His greatest commandment—God is more concerned with the state of hearts than any great action.
How Can We Rekindle Our First Love for Christ unlike the Church of Ephesus?
Jesus doesn't want us to lose out on the wonder, the beauty, and the miracle of salvation. Daily we are being saved and daily. As followers of Jesus, we are given the bread of life as we read our Bibles, spend time with Jesus, listen to the Holy Spirit, and when we pray. We need to remember God's Word is "living and active," meaning it provides us with God's guidance, understanding, knowledge, faith, encouragement, wisdom, and nourishment to sustain us. It's also in these moments when we spend time with the Lord, the flames of our first love are rekindled into a blazing fire.
If you find yourself in a lukewarm state or even burned out: remember, repent, and go back to your first love. When we receive Christ as our savior, we experience the wonder of our "first love" in the Lord. We experience the great relationship we have with Christ as we depend on Him for all our daily needs.
When we find ourselves no longer depending on God for our daily needs, ask God to have mercy on you and ask Him to reveal what or who is replacing Him on the throne of your heart. Ask God to open your eyes and to rekindle the fires in your heart for Him and Him.
Ask yourself: are you colder toward God and less passionate about spiritual things than you once were? Why? What things or people are replacing God?
Talk to someone about how you feel and your relationship status with Christ. Then work towards loving God with all your heart, soul, mind, and strength. Spend time with the Lord. It could be a retreat where you're able to focus solely on God for the weekend or find a way to carve out the time you need to spend one on one time with Lord. Find worship music that motivates your heart to run to God and finally, pray. Pray without ceasing. And remember that feeling follows doing, not vice-versa.
If you wait until you feel in love with Christ to start pursuing Him, the pursuit will likely never begin. You may not feel like spending time with Christ in the Word and in prayer every day. You may feel like it is too hard, too stale, or that you don't have the time you need to spend with Christ. But the truth is that you need to stop using your feelings as an excuse for your spiritual apathy.
We can rekindle our love for Christ as we go back to our first love. Remember the words of Psalm 27:4: "One thing have I desired of the Lord, that will I seek after; that I may dwell in the house of the Lord all the days of my life, to behold the beauty of the Lord, and to inquire in his temple." May we remember the Church of Ephesus and may their struggles be our victory.
Photo credit: Unsplash/Fernando
---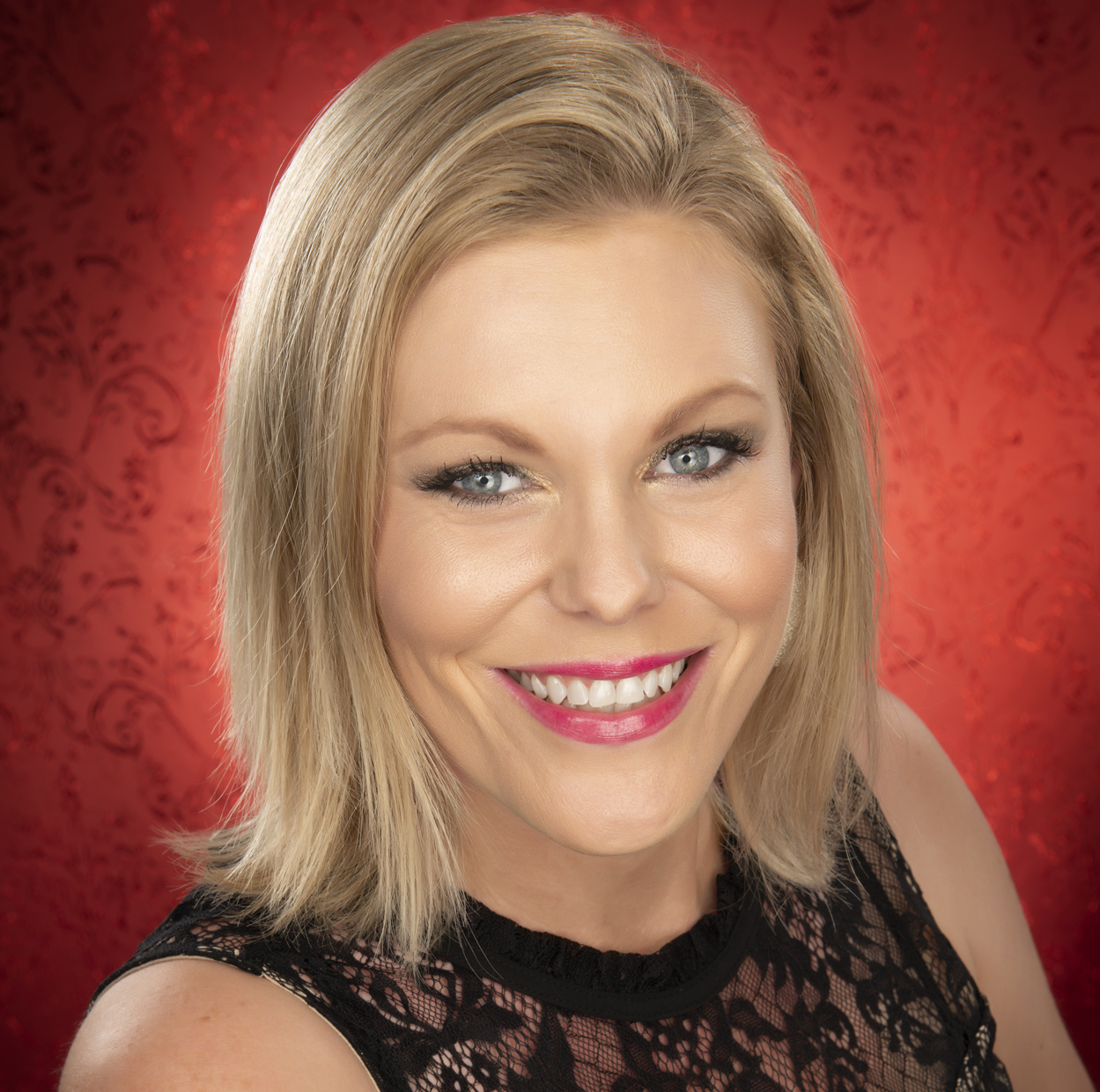 Heather Riggleman is an award-winning journalist and a regular contributor for Crosswalk. She calls Nebraska home with her three kids and a husband of 22 years. She believes Jazzercise, Jesus, and tacos can fix anything and not necessarily in that order! She is author of I Call Him By Name Bible Study, the Bold Truths Prayer Journal, Mama Needs a Time Out, and a contributor to several books. You can find her at www.heatherriggleman.com or on Facebook.