10 Ways to Bless the Grandparents in Your Life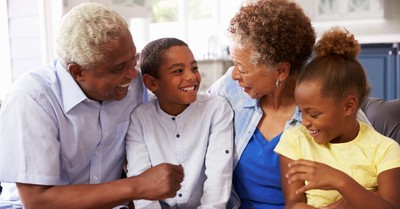 By Cathy Baker, Crosswalk.com
I didn't realize how blessed I was to have grandparents in my late forties. Some never meet grandparents due to death, family disputes, or distance. If your grandparents are still living, your family is blessed.
So how can you bless the grandparents in your life? There are countless ways, but here are 10 to get you started. This article has something for younger children and their grandparents, as well as adult children and theirs.
Further Reading: What Does the Bible Say about the Value of Grandparents?
Photo Credit: © GettyImages/monkeybusinessimages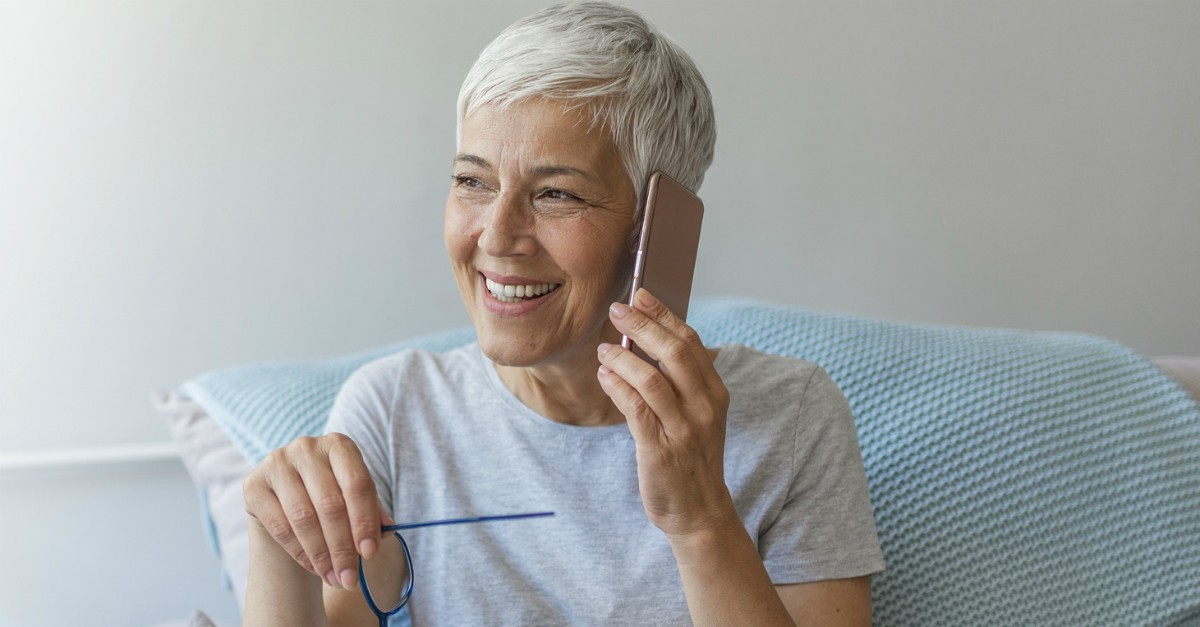 1. Texts Are Good, But a Phone Call Is a Blessing
Hearing the voice of a loved one fulfills something in the heart that's hard to measure.
Texting is one way to communicate, but integrating calls and Facetiming into how you reach out to grandparents will surely bless them long after the conversation ends.
If you call when you only have a few minutes, let the grandparent know this upfront, and it will help to set the proper expectations. But in setting aside ample time to let them share at their own pace, we give them our most precious gift, time, which leads us to our following way to bless grandparents.
Further Reading: 12 Tips to Have Richer Conversations
Photo Credit: ©GettyImages/dragana991
2. Spend Quality Time with the Grandparents
If the grandparents live locally, consider how they enjoy spending time.
If they're physically able, invite them to join the family on a local bike trail to ride or walk or to a picnic with their favorite foods. Consider crafting together, like making friendship bracelets or taking a pottery or painting class at the local community center. Regardless of what craft the family does together, if it's something everyone can take part in, there's sure to be a lot of laughter and conversation. Both are blessings to grandparents and grandchildren alike.
If the family prefers talking or hanging out, the activity can be as simple as walking around the block with them or sitting on the front porch. Have a game or puzzle night in cooler months. Combine family pictures into a slide show, and watch it together. If the grandparents live out of town, focus on the word "quality" by developing a few ideas for Facetiming. For example, ask the kids to take turns reading from their favorite book to the grandparents or have them draw or color something. Or include the grandparents in the dinner conversation as you gather around the dining table.
Further Reading: 8 Bible Crafts for Kids
Photo Credit: © GettyImages/mixetto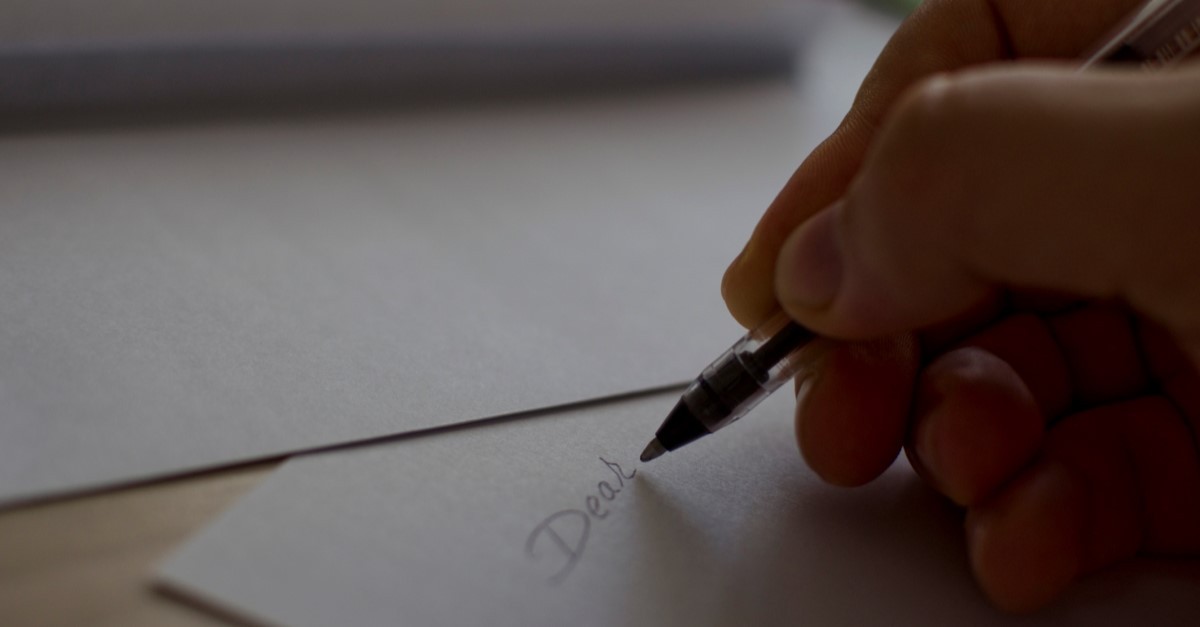 3. Send Letters
In-person communication is wonderful, but letters are a wonderful way to craft something (a message that takes a little time to make) and show how much you care. This blessing works exceptionally well for grandparents who live away.
Children could put a note on the family calendar to write them once a month, or if they're younger, sharing a colored sheet in the envelope is a good idea.
Imagine their delight knowing they'll have something from you every month.
Further Reading: A Letter to My Granddaughter
Photo Credit: © Getty Images/PhotoProdra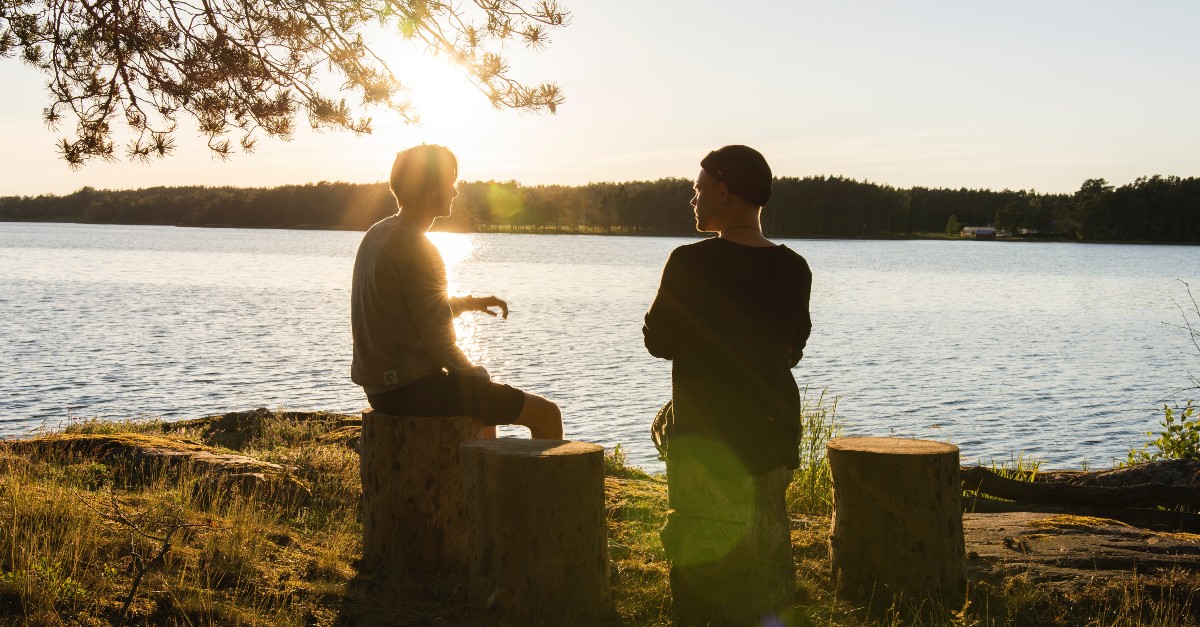 4. Ask Grandparents about Their Childhood (and Take Notes)
Even better, record their answers. I spent most of my childhood in my maternal and paternal grandparent's homes, so it didn't occur to me to record their voices. It's one of my greatest regrets, but it doesn't have to be yours. Let the children interview the grandparents, asking questions like:
What's your favorite childhood memory?
Where did you live, and what kind of house?
Did you have a favorite Christmas or Thanksgiving tradition growing up?
Further Reading: Why You Need to be Intentional about Memories with Your Kids
Photo Credit: Unsplash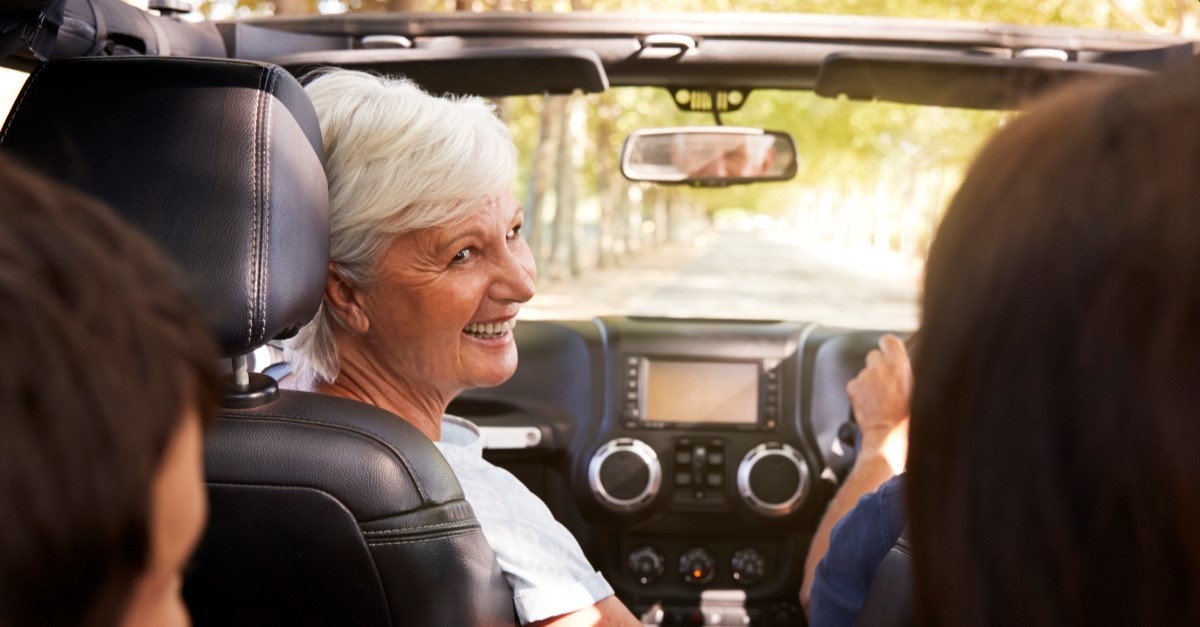 5. Take Them on a Tour of Their Childhood Town
If the grandparent's childhood town is local or within driving distance, plan a day tour. Include the places where, as a child, the grandparents enjoyed their favorite food, slid down a slide, or worshipped with their family.
And if their childhood home is still standing, put that at the top of the list.
As you drive past each place, invite grandparents to share a favorite memory. Bonus: Download music of their era and play it quietly in the background as you travel.
Further Reading: 11 Ways to Make the Family Road Trip Fun
Photo Credit: © Getty Images/monkeybusinessimages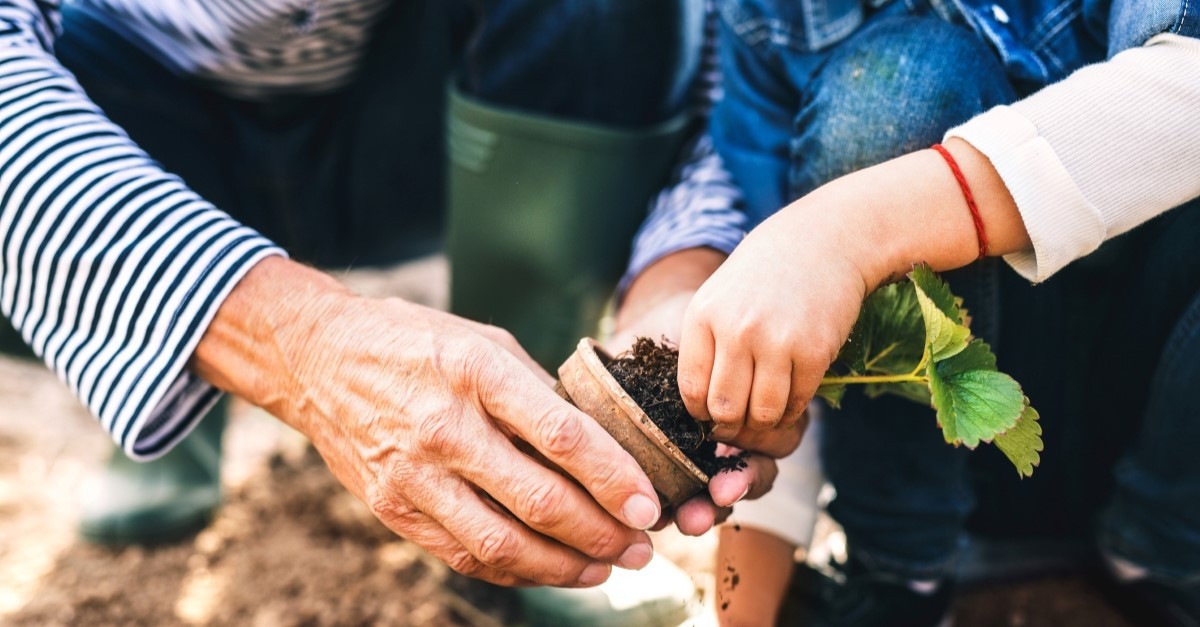 6. Plant a Garden Together
Planting a garden can be a bonding experience for any community, but it's especially great when multiple generations of a family do it together.
It could be a vegetable garden where you enjoy cooking the fruit of your labor. It could be a flower-cutting garden where you snip and share with others.
It could be as simple as a container garden where you grow herbs.
This experience will create lifelong memories that grandchildren want to recreate with their children.
Further Reading: 5 Ways Gardening Can Bring You Closer to God
Photo Credit: © Getty Images/Halfpoint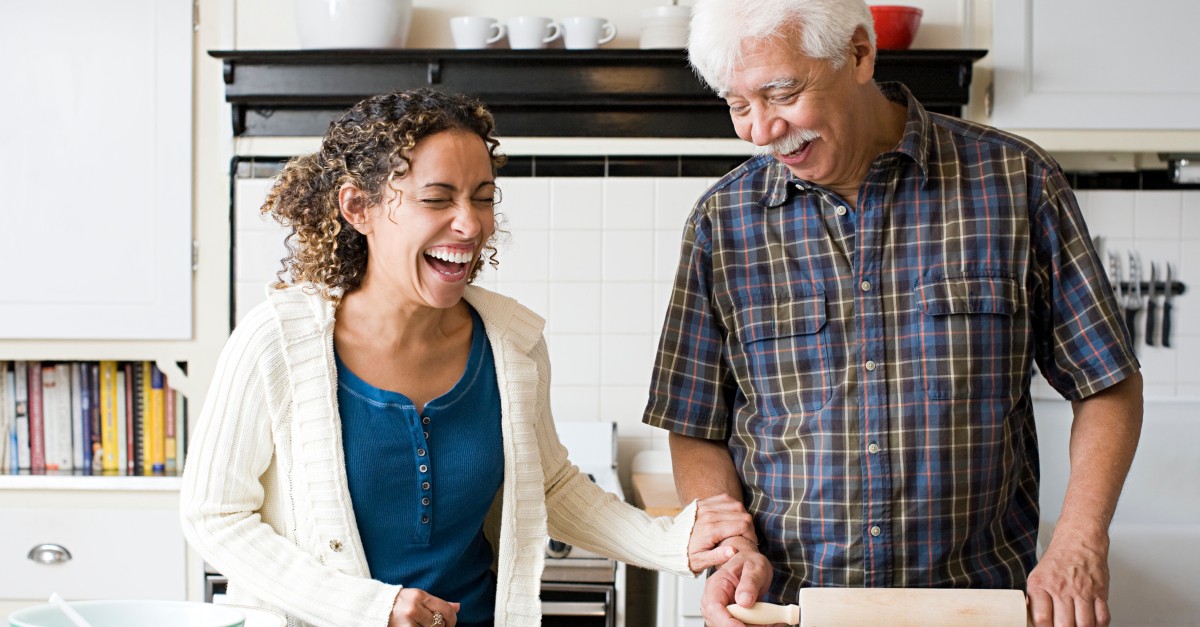 7. Bake or Cook a Family Recipe Together
There is something about eating a meal with people that draws people together. It gets even better if you make the meal together.
As you spend time together in the kitchen, ask the grandparents about their own experiences in the kitchen growing up.
Did your great-grandmother or great-grandfather enjoy cooking?
Bonus Tip: If you plan which recipe beforehand, borrow a copy of the recipe card (hopefully handwritten) and find an Etsy store to display on a dish towel. When you finish cooking, you'll have a special gift to share to remember your time in the kitchen.
Further Reading: What's Cooking? Homemaking Tips that Create Security
Photo Credit: © GettyImages/Image Source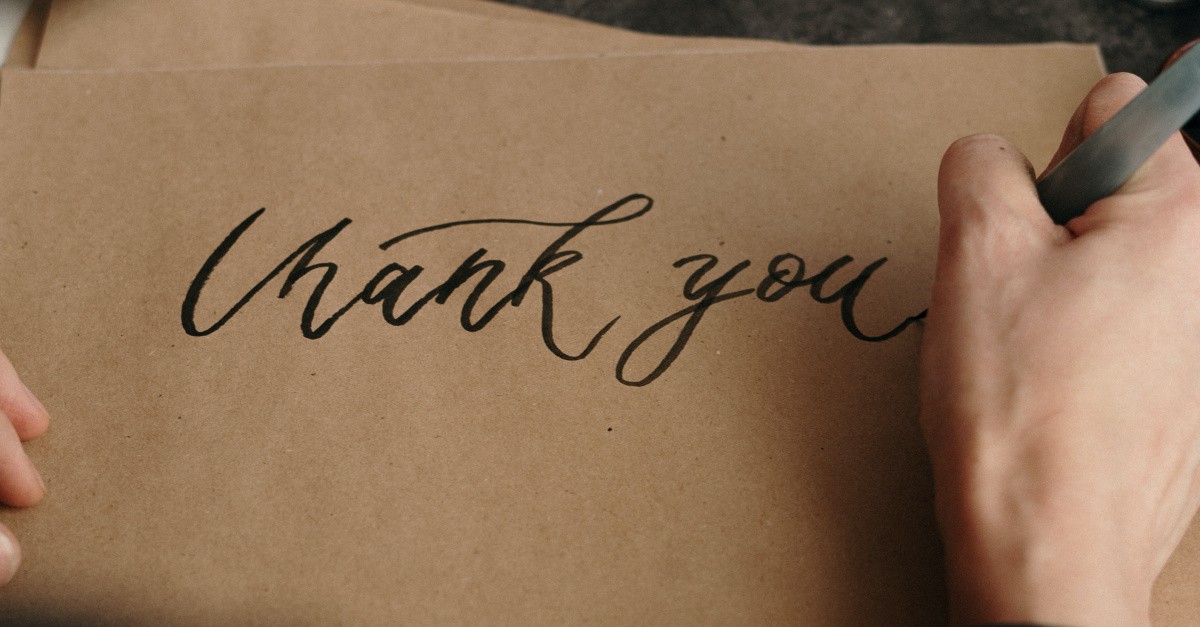 8. How Do I Love You? Count the Ways!
Cut strips of paper (preferably cardstock, as it holds up better over the years, but notebook paper will do just fine). It's not the paper that matters, but the words on them.
On each slip of paper, ask the kids to write down one thing about their grandparent(s). It could be an "Our Memories" Jar, filled with slips of paper sharing good memories experienced with them, or a "Why I Love You" Jar, jotting down one reason why you love them on each piece of paper. Fold each slip and place them in a fun container. Grandparents can read one daily for a month or on a specific week, like their birthday. Match the number of strips of paper with the length of time.
Further Reading: Does Your Family Know You Love Them?
Photo Credit: Cotton Bro/Pexels
9. Craft Together
Crafting can take many forms, depending on the age of the grandchildren and what common activities the family enjoys.
The family can make friendship bracelets. Taking a pottery or painting class at the local community center can be fun too.
Regardless of what craft the family does together, if it's something everyne can take part in, there's sure to be a lot of laughter and conversation. Both are blessings to grandparents and grandchildren alike.
Further Reading: 8 Bible Crafts for Kids
Photo Credit: © GettyImages/mixetto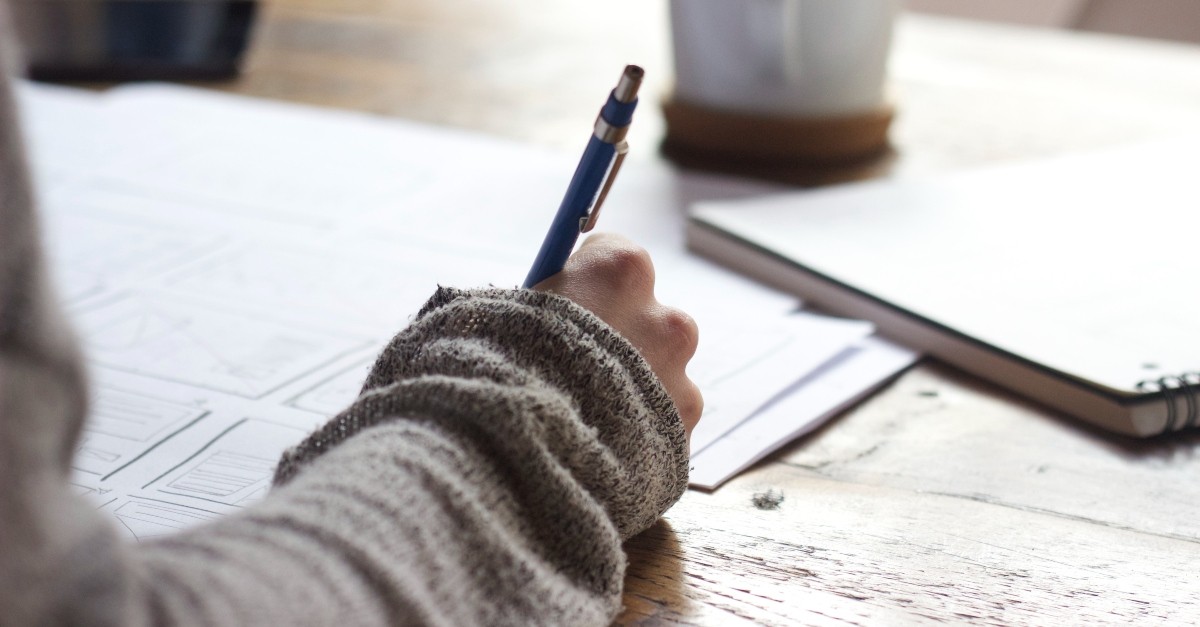 10. Leave Prayer Notes for the Grandparents
You can also combine leaving notes and praying for the grandparents into a new activity. Write prayers and scripture verses to "hide" strategically in the grandparent's house each time you visit. Here are some suggestions:
Locate the kitchen cabinet where the morning mugs are stored. Write a prayer for their day. Or tuck away a scripture like Lamentations 3:22-23 or a child's coloring page with a coffee mug, sunrise, or anything with a morning theme.
On their bedside table with a "Read Before Bedtime" written on the outside of the note or envelope. Inside, write a prayer for a good night's sleep and to awaken to God's goodness. Include Proverbs 3:24, which speaks on how their sleep will be sweet.
In the grandmother's makeup drawer or on a bathroom mirror. Share specific ways you love her inner beauty, how she makes you feel, and how you notice how she loves and serves others with the love of Christ. Include Proverbs 31:30b, "…beauty is fleeting; but a woman who fears the Lord is to be praised."
"You shall rise up before the grayheaded and honor the aged, and you shall revere your God; I am the LORD." (Leviticus 19:32)
Further Reading: 5 Prayers (and 15 Verses!) to Express Gratitude
Photo Credit: Unsplash/Green Chameleon