7 Bits of Encouragement for Reconciliation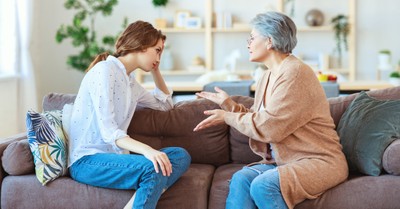 By Keren Kanyago, Crosswalk.com
Becky's mom did not approve of her relationship with Dave for the mere fact that he hailed from a different part of the world. She did all she could to dissuade her daughter, warning her of "dire consequences" if she went ahead with the wedding. Becky loved Dave and after spending oodles of time in prayer, she knew he was the one for her. Becky's mom did not offer any support as she planned her wedding. Much to Becky's horror, she didn't even step foot at her wedding.
It had been four years since the wedding and Becky hadn't spoken to her mom. She still nursed a raw, throbbing wound. As a Christian, she knew that God expected her to forgive her mom. Besides, she missed her a lot and yearned for her to meet her granddaughter whom they had named after her. She made up her mind to reach out to her in the hope that they could bury the hatchet and start afresh.
God is pleased when His children live in harmony with each other. The Scriptures state that the Lord commands a blessing when His children live in unity (Psalm 133:3). Do you have any broken relationships? Do you sense the Spirit of God urging you to seek reconciliation? Purpose to act in obedience and trust Him for restoration.
Photo Credit: ©Getty Images/evgenyatamanenko
How Does Reconciliation Differ from Forgiveness?
Reconciliation is the process of repairing a broken relationship so that the aggrieved parties can forge ahead in agreement. Forgiveness, on the other hand, is the conscious decision to let go of negative feelings towards someone who has caused you harm. Note that it's possible to forgive someone without reconciling with them.
For example, an aggrieved spouse may forgive their partner but be unwilling to continue with the marriage. Reconciliation is the final process of forgiveness which includes patching things up and forging ahead in the relationship. It is what God did when He sent His Son on the cross. He reconciled the world to Himself, mending the broken relationship. What's more, the Bible says that we have been given the ministry of reconciliation (2 Corinthians 5:18). We are to reconcile others to Christ but we cannot be fruitful in that assignment if we are living in discord with each other.
Let's discuss 7 bits of encouragement for reconciliation:
1. Reconciliation is Important to God
The message of the gospel is about God reconciling mankind to Himself through the death of His son Jesus. With our sins atoned, we can now enjoy restored fellowship with the Father.
"That is, that God was in Christ reconciling the world to Himself, not imputing their trespasses to them, and has committed to us the word of reconciliation." (2 Corinthians 5:19, NKJV).
Just as God has reconciled us to Himself, He desires that we live in harmony with each other, devoid of broken relationships. Paul urged the Roman church to do all it takes to live at peace with all men (Hebrews 12: 18). He also asked the Hebrew church to pursue peace with all men (Hebrews 12: 14). The will of God is for His children to fellowship freely with each other, constantly forgiving each other and seeking reconciliation whenever relationships are injured. Jesus indicated that the true mark of His disciples was when they lived in harmony with each other.
"By this, all will know that you are my disciples if you have love for one another." (John 13:35). The world will only acknowledge that we are followers of Jesus when we live in unity with one other. Reconciliation is, therefore, of utmost importance to God.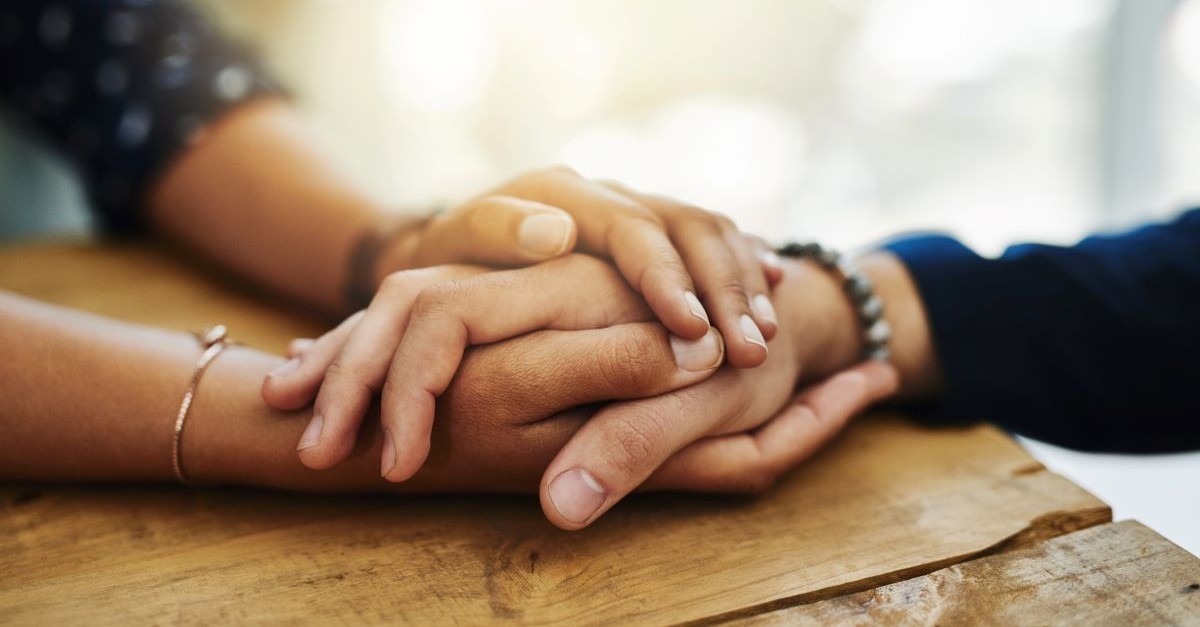 2. Reconciliation with Others Precedes Sacrifice to God
"Therefore if you bring your gift to the altar, and there remember that your brother has something against you, leave your gift there before the altar, and go your way. First be reconciled to your brother, and then come and offer your gift." (Mathew 5: 23-24 NKJV)
It's interesting to note that the above Scripture talks of reaching out to someone who has something against you. This means that although your conscience might be clear, it still matters to God if someone else is feeling aggrieved on your account. Jesus warned that if we do not forgive others their sins, our Father will not forgive us. (Mathew 5:16). The state of our relationships with others matters so much to God that He asks us not only to forgive but to also seek reconciliation before we can offer sacrifices to Him.
3. Humility is Paramount in Reconciliation
It's often easier to leave broken relationships alone. The process of reaching out to an aggrieved party and seeking forgiveness can be downright harrowing. "Will I sound needy?" "Do l have to be the one making the first move?" you may ask yourself. Let's reflect on how God handled His broken relationship with mankind for a minute. Although it is man who strayed away from God, He did not wait for man to conjure up a plan of mending the broken relationship.
On the contrary, God made the first move and offered a hefty sacrifice - His own Son. To execute this arduous assignment, Jesus needed to humble Himself in order to brave the disgrace and pain that lay ahead. He did not cling to his divine form but willingly took the nature of a servant, being made in human likeness (Philippians 2: 6-7). He donned humility in order to reconcile the world to God.
"And being found in appearance as a man, He humbled Himself and became obedient to the point of death, even the death of the cross" (Philippians 2:8, NKJV)
Humility is key as we seek reconciliation. Oftentimes, you have to silence your ego and toss away pride. Jesus humbled Himself so that you can be reconciled back to God. Furthermore, the Bible urges us that in lowliness of mind, we should consider others better than ourselves (Philippians 2:3). Considering others better than yourself will make the reconciliation process easier.
Photo Credit: ©GettyImages/PeopleImages
4. Realize that Only God Can Change Hearts
No matter how much you may be willing to patch things up with someone, you have no control over how they may react. They may agree with you and be eager to mend the relationship, or they may shrug you off. The fact is that only God can change the hearts of people. The Scriptures say that the king's heart is in the hand of the Lord and He turns it wherever He wishes (Proverbs 21:1).
As you seek reconciliation, pray that God will prepare the other person's heart. Pray that God will take out their heart of stone and give them a heart of flesh (Ezekiel 36:26). And if they still are not willing to patch things up with you, respect their decision and let them be. You will have done your part.
5. Listen to the Other Party's Point of View
It would be counterproductive if you sought to reconcile with someone only to spend the entire time justifying yourself and laying the blame squarely on them. Don't be surprised if they walk out on you. As you seek reconciliation, be ready to go the whole nine yards. Listen to their point of view, no matter how uncomfortable it may feel. Allow them to vent out any feelings of anger, bitterness, or resentment they may be harboring towards you.
If they are fair, they will also allow you to give your side of the story. Don't go into reconciliation raring for a fight. Instead, be ready to listen and offer empathy to the other person.
"So then, my beloved brethren, let every man be swift to hear, slow to speak, slow to wrath; for the wrath of man does not produce the righteousness of God." (James 1:19-20, NKJV).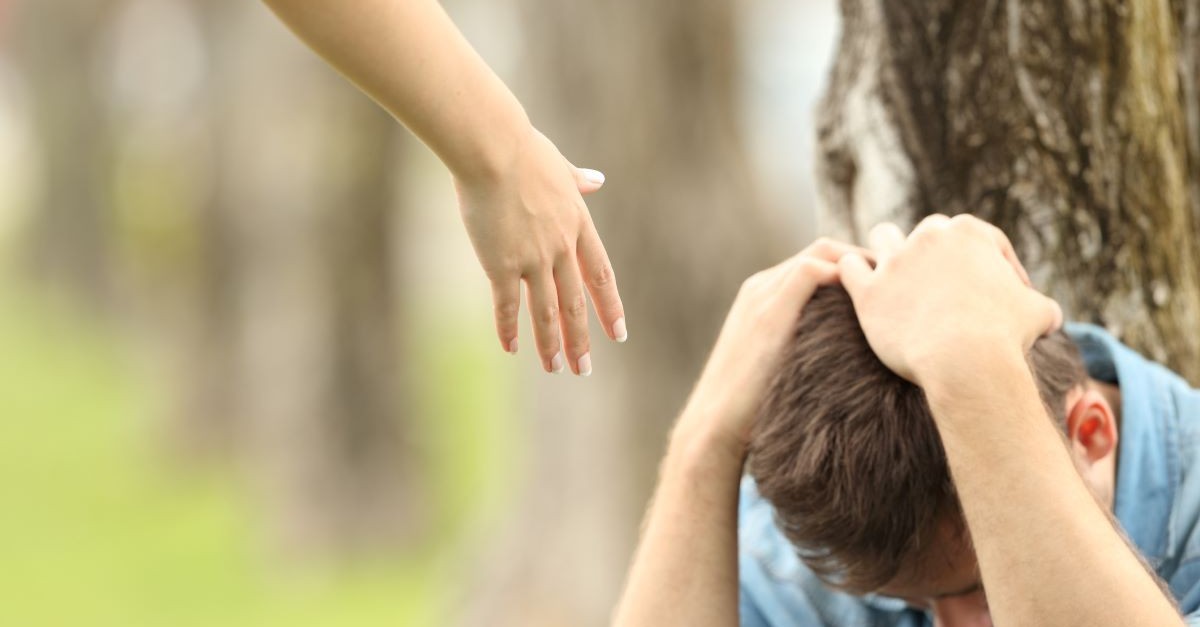 6. Apologize and Accept Forgiveness
After opening up to each other and understanding each other's point of view, it's time to ask for forgiveness. In this, avoid being vague. For example, a mere "I am sorry" doesn't cut it. Instead, let the other person know expressly what you are remorseful about. You could, for instance, say "I am sorry that you felt I didn't support you when you lost your job. Forgive me for disappointing you." This will help the other party feel respected. If they go ahead and offer an apology to you, accept the apology with gratitude.
"Bearing with one another, and forgiving one another, if anyone has a complaint against another; even as Christ forgave you, so you also must do."(Colossians 3:13, NKJV).
7. Forge Ahead
After going through the flurry of emotions involved in forgiving each other, it's time to forge ahead. In other words, it's time to allow reconciliation to heal your heart. Though healing may take time, both parties should avoid revisiting the past and instead seek to rebuild trust. Although memories of past hurts are likely to rear their heads and cause either of you to falter, steel yourself and focus on the future. Remember that God forgives us and remembers our sins no more (Hebrews 10:17). Ask God to help you both to forget the past.
"Brethren, I do not count myself to have apprehended; but one thing I do, forgetting those things which are behind and reaching forward to those things which are ahead" ( Philippians 3:13, NKJV).
Photo Credit: ©GettyImages/AntonioGuillem