Can a Narcissist Ever Change?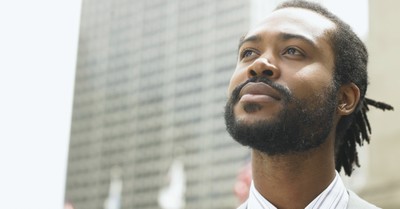 By Dr. David B. Hawkins, Crosswalk.com
Do you ever wonder if your mate can be helped? Do you wonder if their character issues are so camouflaged that no one will ever see them, much less intervene with them? Do you feel tired and hopeless?
This is often the way the mate of a Narcissist feels. They believe they are the only ones who will ever see the damage the Narcissist can do or experience the mood swings and rollercoaster relating that occurs in the relationship. They fear they are the only ones to experience the self-centered, grandiose, non-empathic style of the Narcissist. Feeling unheard, talked over, blame-shifted has caused you to lose hope. You wonder about counseling, but he/ she refuses.
Even more serious, most answering questions about counseling the Narcissist offer grim advice. You're likely to hear some of the following counsel:
"Get out while you can."
"The Narcissist will never change."
"They will hurt you and then leave you."
"Narcissists take, take, take and never give."
While this counsel is undoubtedly well-meaning and largely true, it is short-sighted and quite possibly simplistic. While counseling someone with Narcissistic traits, or worse, Narcissistic Personality Disorder, can be arduous, change is not impossible.
Now some of you may scream at the sight of those words.
"What do you mean change is possible?" you ask. "I've tried for years to get him/ her to change and nothing has helped. I've been praying for years and if anything, he/ she has gotten worse."
Yes, these are the stories I hear every day and while I'm not suggesting I have a magic wand or have the ability to perform miracles, I do want you to step back and consider a few truisms. Consider the truth of these sayings:
There is rarely a breakthrough without a breakdown.
Change occurs when what we stand to lose is greater than what we must give to change.
Most people resist change.
Rarely do we change from internal motivation—we change when someone is tired, really tired, of our behavior.
Using wise strategies, combined with Godly wisdom, can lead to significant change!
These truths are never more apparent than when talking about a Narcissist. Believing these truths, let's consider what you can do to bring about lasting change. By the way, these truths apply to any behavioral/ emotional condition that causes you consternation.
Biblical story after story offers the same pattern: When we are brought to the end of ourselves we often finally realize we need God. At the end of our resources, we realize we need Someone who can take our lives and make sense out of it. When we have hit a bottom and discover that our best thinking got us exactly where we are today, we become open to change.
Let's look a little more closely at this issue and its application to us.
First, change begins with a transformation of our minds. Scripture teaches "Do not be conformed to this world, but be transformed by the renewal of your mind, that by testing you may discern what is the will of God, what is good and acceptable and perfect" (Romans 12:2). Our entire thought patterns and beliefs must change to bring about true change. We must be humbled and then become open to inner life transformation.
Second, change occurs when we are sorry for the way we have been. We change when we feel true remorse over how we have lived and treated others. "Godly sorrow brings repentance that leads to salvation and leaves no regret, but worldly sorrow brings death" (2 Corinthians 7:10). We must experience sorrow for our actions leading to a true heart change.
Third, change means feeling threatened and unstable. We must have our world rocked before we are willing to "see" in new ways. Those around us must allow us to "hit the bottom." They must "see" in new ways what they stand to lose if they continue to act the way they do. We must look closely to ensure that we are not enabling the very behavior we hope to see changed. We look for new anchors and see God as a source of stability and direction.
Fourth, change begins when what we are doing no longer works. When those around us stop enabling our immature, self-centered behavior, we often experience an emotional and spiritual crash. We are brought face to face with the damage we have done and are doing, often leading to a repentant heart. The repentant heart is a humble heart, open to new learning and spiritual and emotional insights.
Finally, change is often precipitated by others and causes us to re-examine our lives. If what we are doing continues to "work," we keep doing it. When we experience a threat of losing someone we love, we experience an emotional and spiritual crisis. A profound loss often causes us to look at our lives in a new way. This is a time when we are often open to listening to the voice of God. We then, and often only then, reexamine our lives.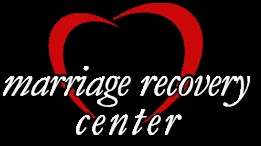 Are you ready to stop enabling destructive behavior? Are you willing to see if the Narcissist in your life can or will change? Character problems can change, but not before facing fears, pain and instability. If you would like to learn more about healthy relating, please go to our website, www.marriagerecoverycenter.com and discover more information about this topic, watching my video series, 30 Days to Relational Fitness. Please send responses to me at [email protected] and also read more about The Marriage Recovery Center on our website. You'll find videos and podcasts on sexual addiction, emotionally destructive marriages, codependency and affair-proofing your marriage.
Photo credit: ©Getty Images/Ryan McVay
Dr. David Hawkins, MBA, MSW, MA, PhD, is a clinical psychologist who has helped bring healing to thousands of marriages and individuals since he began his work in 1976. Dr. Hawkins is passionate about working with couples in crisis and offering them ways of healing their wounds and finding their way back to being passionately in love with each other.
Over the past ten years, Dr. Hawkins has become a leader in the field of treatment for narcissism and emotional abuse within relationships. He has developed several programs for treatment of men dealing with these issues and the women who love them. Dr. Hawkins is also a speaker & trainer for the American Association of Christian Counselors and writes for Crosswalk.com, CBN.org, and iBelieve.com. He is a weekly guest on Moody Radio and Faith Radio and is a best-selling author of over thirty books.