How to Walk in a Manner Worthy of Your Calling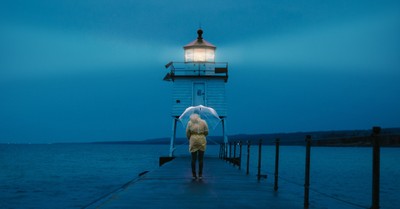 By Annie Yorty, Crosswalk.com
"What's your calling?" I swiveled around the first time I heard this question, expecting someone else to answer. Surely, no one would ask me that question, an ordinary mom just trying to figure out this Christian living thing. We reserve that lofty word for pastors, evangelists, and missionaries, right?
I've since learned every Christian has a calling. Each person who has received salvation was called into that relationship by God Himself. None of it comes from our own effort. It's only by God's initiation. The call of God continues after salvation to live an "upward calling" of increasing holiness throughout our lives (Philippians 3:14).
But wait, there's more! In creating us, God gave each a personality and abilities. Then He added the Holy Spirit along with spiritual gifts. All these individualities factors into the expression of our calling by God to some particular work. What a privilege it is to be called by God.
The Apostle Paul sent a letter from his prison cell to his congregation in Ephesus. He wrote, "Therefore I, the prisoner of the Lord, implore you to walk in a manner worthy of the calling with which you have been called" (Ephesians 4:1 NASB 1995).
Since Paul pleads with the Ephesians to live in a way that matches their holy calling, perhaps we, too, should seriously consider the words of instruction that follow.
With all humility and gentleness, with patience, showing tolerance for one another in love, being diligent to preserve the unity of the Spirit in the bond of peace (Ephesians 4:2-3 NASB 1995).
Six attributes for our holy calling leap out of the text to guide us.
1. Humility
It's been said that humility is not thinking less of yourself but thinking of yourself less. The Holman Bible Dictionary defines humility as "a personal quality in which an individual shows dependence on God and respect for other persons."
Jesus best exemplifies both parts of this definition. First, throughout His life on earth as both fully man and fully God, Jesus relied on God for everything.
So Jesus explained, "I tell you the truth, the Son can do nothing by himself. He does only what he sees the Father doing. Whatever the Father does, the Son also does (John 5:19 NLT).
Second, though Jesus is God, He never asserted His superiority over anyone. When people sinned against Him, He could have zapped them with a lightning bolt. But He didn't. When His disciples failed to understand what should have been obvious, Jesus never rebuked them. When the religious leaders and Roman rulers conspired against Him, He allowed Himself to be taken into custody, beaten, humiliated, mocked, tortured, and executed.
The quickest way to assume a humble attitude is to measure ourselves against the character of Jesus. Come into His presence through His Word, prayer, confession, and worship. These acts allow us to rightly understand our strengths and weaknesses so they become useful in our calling to glorify God.
2. Gentleness
In today's culture, we're advised to tell everyone our identity and opinion in the loudest, most insistent way possible. Social media is the natural breeding ground for this behavior. Gentleness is seen as a weakness—being a doormat. Matthew Henry's Bible Commentary uses words such as courteous, sweetness of temper, and affable to describe gentleness. A gentle person is considerate of the feelings of others, especially those who are weaker.
We look to Jesus as the ultimate example of gentleness. With the weakest and most lowly, Jesus took time to truly see and hear them, to learn of their deepest needs. When Jesus met the Samaritan woman at the well, He asked gentle questions that prompted the revelation of truth (John 4:4-29). With the woman caught in adultery about to be stoned by her accusers, Jesus deflected the brutal act with a gentle statement (John 8:1-11).
A gentle answer deflects anger, but harsh words make tempers flare (Proverbs 15:1 NLT).
Imagine how magnifying Jesus' gentleness in our own behavior might enhance the results of our calling to holiness.
3. Patience
Merriam Webster defines four concepts of patience which Jesus perfectly demonstrates:
Bearing pains or trials calmly or without complaint: Jesus suffered on the cross without a word as love for sinful man flooded His heart.
Manifesting forbearance under provocation or strain: Jesus did not retaliate against the Jewish religious leaders who crucified Him, nor does He demand punishment for the rest of us, whose sins caused His death.
Not hasty or impetuous: Jesus knew and waited for God the Father's timing for all He accomplished on earth in His first coming. Now He rules in heaven until God sends Him to return to earth in glory.
Steadfast despite opposition, difficulty, or adversity: Jesus focused on the joy of eternal life as He remained steady in His mission to save people from their sins (Hebrews 12:2). When we exhibit Christ-like patience in the face of adversity in our daily calling, God's compelling love shines brightly.
4. Tolerance in Love
Out of His great mercy, God tolerates, or puts up with, our sin for a time. In the Bible, this tolerance is often called forbearance.
The Lord is not slow about his promise as some count slowness, but is forbearing toward you, not wishing that any should perish, but that all should reach repentance (2 Peter 3:9 RSV).
Tolerance does not mean approval. But God says He puts off His righteous anger and judgment against sins so that everyone has time to repent and come to Jesus for salvation.
Is there any place in our calling for venting our wrath toward others? Sometimes we think our calling is to change people. We point out their transgressions, so they can do better. But do we dare to condemn others while God lovingly tolerates them?
As a mom, I can draw an example from parenting to illustrate this. I will sometimes choose to overlook a poor behavior in one child because I want to allow her conscience to prompt sorrow over sin. But the other child isn't satisfied to see the first one wiggle off the hook of punishment. When she speaks her version of justice into the situation, the sinful child's heart instantly hardens.
Let us remember God's forbearance toward us while we were still sinners. Changing people is God's business. Our calling to personal holiness requires we submit to our gracious God's timing for judgment rather than taking matters into our own hands.
5. Unity
Unity is a scarce commodity in our world. But followers of Christ are called and equipped to unify. The Apostle Paul admonished first-century Christians, who were quite diverse ethnically, economically, geographically, socially, and religiously, to maintain unity.
I appeal to you, dear brothers and sisters, by the authority of our Lord Jesus Christ, to live in harmony with each other. Let there be no divisions in the church. Rather, be of one mind, united in thought and purpose (1 Corinthians 1:10 NLT).
We cannot manufacture our own unity. The "authority of our Lord Jesus Christ" and His Spirit controlling us will produce remarkable, productive unity that glorifies God and draws the lost into faith.
Narrowly focused on our calling, we sometimes divide from those whose beliefs vary from ours. But when we humbly submit our beliefs to the authority of Jesus and His Word, we can discard wrong judgments and reflect the unity of the Father, Son, and Spirit.
6. Peace
Ephesians says to preserve "the bond of peace" — a relationship or connection forged and preserved through peace. Certainly, we must first have Christ as our Savior to experience peace.
And let the peace that comes from Christ rule in your hearts. For as members of one body you are called to live in peace (Colossians 3:15a NLT).
But notice the word "rule." Christ must govern or control our hearts and our actions toward others. That means we give up the right to quarrel or demand our own way. We cannot gossip or stir up drama. We are called to be an oasis of peace for a war-weary world.
Friends, I hope you see that you have a calling—a lofty, holy purpose to glorify God. With God's help, apply these six attributes from Ephesians to every aspect of your life. Carry them with you wherever you walk—home, work, school, neighborhood, stores, and church—so you "walk in a manner worthy of the calling with which you have been called."
Photo credit: ©Pexels/Josh Hild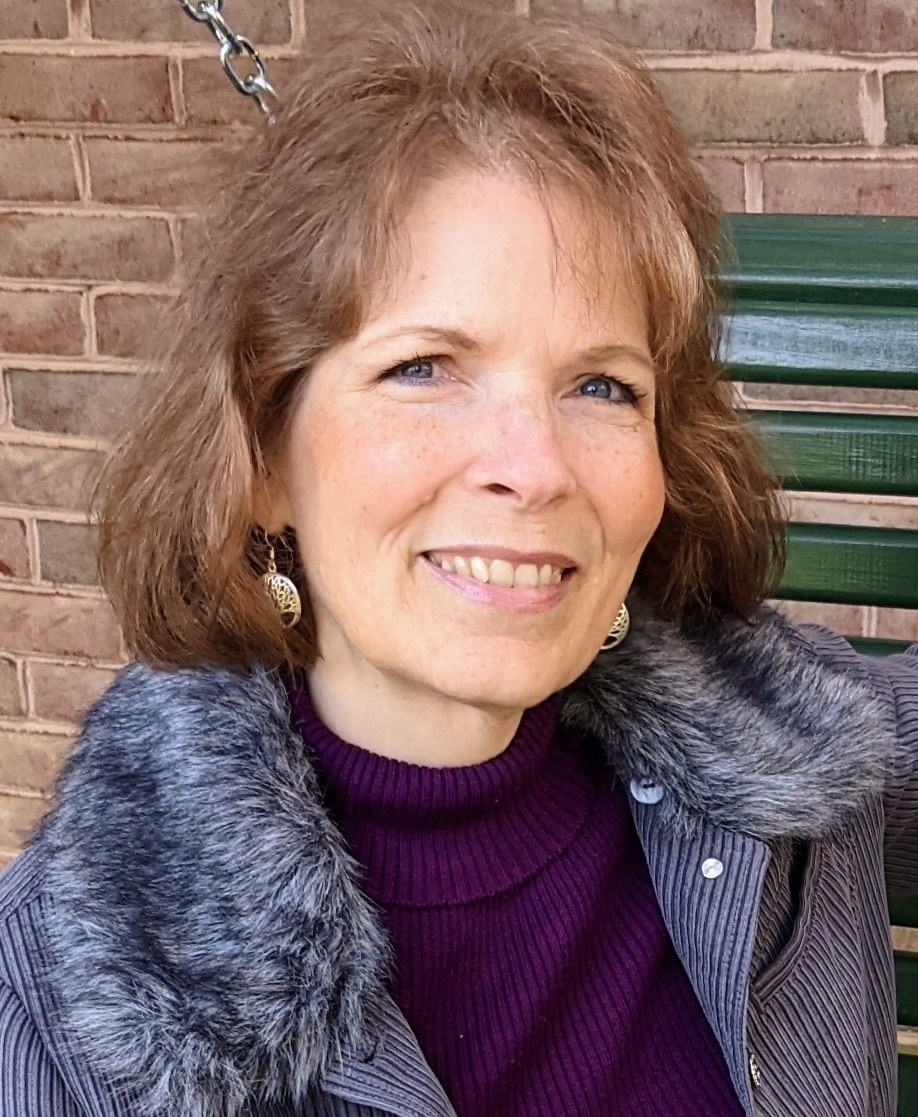 Annie Yorty uses her writing and speaking to encourage others to perceive God's person, presence, provision, and purpose in the unexpected twists and turns of life. Married to her high school sweetheart and living in Pennsylvania, she mothers a teen, two adult children (one with intellectual disabilities), and a furry beast labradoodle. Please connect with her at http://annieyorty.com/, Facebook, and Instagram.