Living out Christian Values in the Workplace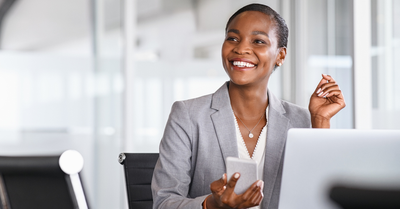 By Emmanuel Abimbola, Crosswalk.com
As believers, we are called to be salt and light in the world, and this includes our workplaces. Our careers provide a unique platform to demonstrate the transformative power of our faith and to positively impact those around us. By embodying Christ-like values such as integrity, humility, compassion, and excellence, we can become ambassadors for Christ in our workplace, shining His light and sharing His love with our colleagues and clients.
By integrating our faith and work, we can experience a deep sense of fulfillment, purpose, and peace. Our careers become avenues for God's kingdom work, where we can make a positive impact, bring about transformation, and glorify God. As we live out our Christian values in our careers, we become living testimonies of God's grace, love, and truth.
So, whether you are a student contemplating your career path, a professional seeking to make a difference in your workplace, or someone facing challenges in your current job, this article serves as a valuable resource to inspire and equip you to live out your Christian values in your career. It is a reminder that our faith is not limited to our church activities; it extends to every area of our lives, including our work. Let us embrace the call to be faithful stewards of the opportunities and talents God has entrusted to us, and let us bring His light and love into our workplaces, making a lasting impact on His kingdom.
Core Christian Values
Christian values are the guiding principles that stem from our faith and shape our attitudes, behaviors, and decisions in all areas of life, including our work. They reflect the character of Christ and are rooted in the teachings of the Bible. As Christians, we are called to live out these values not only in our personal lives but also in our professional endeavors, allowing them to permeate every aspect of our work. In terms of ethics, Christian values call us to uphold honesty, integrity, and moral purity in our dealings with others. We are reminded in Proverbs 11:3,
"Honesty guides good people; dishonesty destroys treacherous people."
This means being truthful, transparent, and fair in our interactions, refusing to compromise our integrity even in the face of challenges or temptations.In relationships, Christian values emphasize the importance of love, respect, and unity. We are called to treat our colleagues, superiors, and subordinates with kindness and compassion, practicing forgiveness and reconciliation when conflicts arise. Ephesians 4:32 reminds us to be kind and compassionate to one another, forgiving each other, just as in Christ, God forgave us. In leadership, Christian values call us to serve others selflessly and lead with humility and wisdom. Jesus Himself set the example of servant leadership, as stated in Mark 10:45,
" For even the Son of Man came not to be served but to serve others and to give his life as a ransom for many."
We are called to prioritize the well-being and development of those under our care, leading by example and making decisions that align with God's will. Service is another important aspect of work where Christian values can be applied. As followers of Christ, we are called to be salt and light in the world, making a positive impact and spreading the love of God through our actions. Galatians 5:13 advises, "Serve one another humbly in love." Whether it is through volunteering, mentoring, or acts of kindness, our work can become a means of serving others and reflecting God's love for those around us. Moreover, Christian values guide our work ethic and professionalism. Colossians 3:23–24 encourages us to work heartily for the Lord and not for men, knowing that from the Lord, we will receive the inheritance as our reward. This means giving our best effort, being diligent, and striving for excellence in all that we do, recognizing that, ultimately, we are working for God's glory.
Living Christian Values at Work
Living out Christian values in the workplace involves putting our faith into action and being a reflection of Christ in our interactions and behaviors. Here are some examples of how Christians can exemplify their values in the workplace:
Being honest.
As Christians, you must maintain honesty and integrity in your work and refuse to engage in deceitful practices or compromise your integrity. Proverbs 11:1 "Dishonest scales are an abomination to the Lord, but a just weight is his delight."
Show respect.
You must treat your colleagues, superiors, and subordinates with respect, recognizing the inherent worth and dignity of every individual. Romans 12:10 says, "Outdo one another in showing honor."
Demonstrate compassion.
As a true Christian, you must show compassion to those in need and extend care and support to colleagues facing challenges or difficulties. Colossians 3:12 reminds us to "Put on then, as God's chosen ones, holy and beloved, compassionate hearts, kindness, humility, meekness, and patience."
Be diligent.
You must approach your work with diligence and a strong work ethic, giving your best effort and striving for excellence. Proverbs 22:29 states, "Do you see a man skillful in his work? He will stand before kings; he will not stand before obscure men."
Seek reconciliation.
As a born-again Christian, you must actively seek reconciliation and forgiveness in cases of conflicts or misunderstandings, fostering a peaceful and harmonious work environment. Matthew 5:9 "Blessed are the peacemakers, for they shall be called sons of God." It is important to acknowledge that living out Christian values in the workplace can also come with challenges. Some Christians may face ridicule, discrimination, or opposition for standing firm in their faith and values. Nevertheless, the Bible assures us in Matthew 5:10,
"God blesses those who are persecuted for doing right, for the Kingdom of Heaven is theirs.."
But by relying on God's strength, seeking His guidance, and drawing inspiration from fellow believers who have walked this path before, You can navigate the challenges and experience the benefits of living out your values in the workplace. Ultimately, their commitment to honoring God in their work can bring glory to Him and make a positive impact on those around them.
Benefits Of Living Christian Values at Work
Living out Christian values at work can have profound and positive impacts on various aspects of our lives and those around us. It brings about personal growth and character development. By aligning our actions with Godly values, we cultivate qualities such as integrity, honesty, humility, and perseverance, which contribute to our personal growth and character formation.
We also get to enjoy professional excellence and credibility. When we consistently demonstrate Christian values in the workplace, we gain a reputation for reliability, trustworthiness, and excellence. Colossians 3:23 encourages us to work wholeheartedly as if working for the Lord, knowing that our efforts are not in vain. Also, through our actions and attitudes, we have the opportunity to be a witness for Christ to our colleagues and clients. 1 Peter 2:12 urges us to live such good lives among the unbelievers that they may see our good deeds and glorify God. Our Christlike behavior can open doors for conversations about faith and serve as a testimony to God's transforming power.
It even has a positive impact on workplace culture. Living out Christian values can create a positive and uplifting environment in the workplace. When we model kindness, respect, and compassion, we contribute to a culture that fosters collaboration, encouragement, and unity. Proverbs 14:21 reminds us that whoever is kind to the needy honors God. By living out our Christian values at work, we can positively impact society as a whole. Through our work, we have the opportunity to promote justice, fairness, and equality, contributing to a more compassionate and equitable society. Micah 6:8 says,
"No, O people, the Lord has told you what is good, and this is what he requires of you: to do what is right, to love mercy, and to walk humbly with your God."
When we integrate our faith and work, we align ourselves with God's purposes for our lives. As we steward our talents and resources, we participate in God's plan to bring about transformation in the world. Ephesians 2:10 says,
" For we are God's masterpiece. He has created us anew in Christ Jesus, so we can do the good things he planned for us long ago."
This scripture reminds us that we are God's workmanship, created in Christ Jesus to do good works prepared in advance for us. This means that by living out Christian values at work, we not only experience personal growth and professional development, but we also become instruments of God's love, grace, and justice, making a meaningful difference in the lives of those around us and positively influencing the world for His glory.
Photo Credit: ©Getty Images/Ridofranz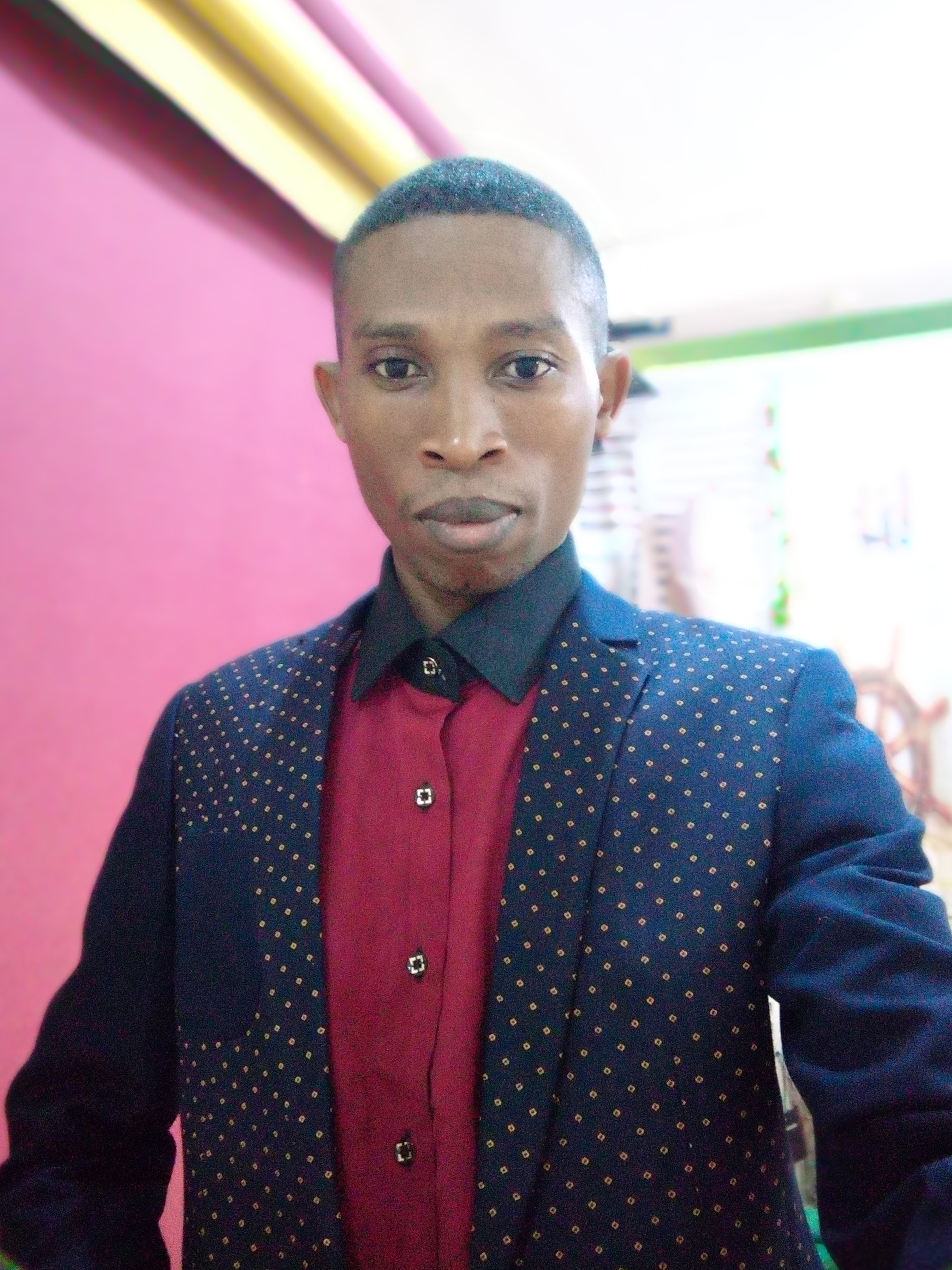 Emmanuel Abimbola is a creative freelance writer, blogger, and web designer. He is a devout Christian with an uncompromising faith who hails from Ondo State in Nigeria, West Africa. As a lover of kids, Emmanuel runs a small elementary school in Arigidi, Nigeria.