What Can We Learn from Female Prophets in the Bible?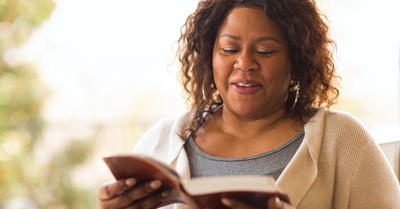 By Sophia Bricker, Crosswalk.com
Brought to you by
Miriam, Deborah, Huldah, Anna. All of these women were prophets or prophetesses of the Lord. As prophets, they delivered messages from God to the people of Israel. While we might commonly think of men as prophets, Scripture teaches that women also occupied this position of leadership in Israel.
Although the female prophets in the Bible are sometimes overlooked, we can learn significant lessons from these women.
Brief Overview of Female Prophets in the Bible
Various Bible teachers and writers commonly list multiple women under the title of prophet or prophetess, but only a few women are specifically named as "prophets" in Scripture.
1. Miriam. She is named a prophet or prophetess in Exodus 15:20. She led the women in worship after Israel crossed through the Red Sea to escape their Egyptian bondage (Exodus 15:20-21).
2. Deborah. Later, the Lord spoke through the prophet Deborah. She pronounced God's command to Barak to lead Israel's army to fight against Sisera at Mount Tabor (Judges 4:6-7).
Not only was she a prophet, but she also served as Judge over Israel — the only woman to serve in this position.
3. Huldah is another female prophet in the Old Testament. God used her to convey a message to Josiah, the king of Judah. Josiah demonstrated distress over the sins of Israel after reading the Book of the Law (2 Chronicles 34:19).
Because he humbled himself, God said that he would not see the destruction of Judah, which God was inflicting on the nation because they were chasing after idols (2 Chronicles 34:23-28). The Lord prophesied through Huldah about the destruction of Judah.
4. An unnamed prophetess. Isaiah's unnamed wife was also a prophetess. She bore a son to Isaiah named Maher-Shalal-Hash-Baz (Isaiah 8:1-4).
5. Anna. She had the privilege of seeing Christ at His first coming, which is something she had waited her entire life to see.
When the infant Jesus was taken to the temple for consecration, Anna saw Him and "spoke about the child to all who were looking forward to the redemption of Jerusalem" (Luke 2:38). Recognizing the significance of Jesus' identity, she openly spoke about Him to others.
6. Philip's daughters. The role of the prophets waned during the early church. A few prophets stood out in the later years, including Philip's four daughters (Acts 21:9).
According to Luke's account in Acts, these four women could prophesize (Acts 21:9). As the need for signs diminished, though, so did the gift of prophecy.
God Views Women as Equal to Men
In biblical times, both in the Old and New Testaments, society was patriarchal. Men were favored and seen as the leaders of society. In contrast, women were viewed as inferior to men and did not have many rights or privileges.
Despite negative views of them in the patriarchal society, God viewed women as equal to men. He used both male and female prophets to proclaim His messages to Israel.
Furthermore, prophets were often leaders in biblical times. It is easy to think of men occupying these roles, but women did as well.
When Jesus came into the world, born of a virgin, both a male and female prophet announced the good news of His coming. Simeon spoke about Jesus as the Savior of Jews and Gentiles (Luke 2:29-32).
Likewise, Anna openly spoke about Christ to the crowds in the Temple (Luke 2:38). God used a man and woman to tell others about the good news of His Son's coming.
People in the modern world need the reminder that women are equal to men. The female prophets in the Bible show us that God values women and that He can work through them for His glory. He does not show favoritism among the two sexes/genders (Romans 2:11).
Women Have an Important Role in God's Plan
Another lesson that female prophets teach us is that women have a significant role in biblical history. Society restricted women to the home, but God often worked in surprising ways among His people.
Specifically, the female prophets were instrumental in conveying God's message to Israel at pivotal times in history, even though women did not typically occupy roles of leadership. Likewise, women still have a vital role in God's plan today.
For instance, Deborah stood strong in the face of the challenge of Sisera's army. She was an essential figure in encouraging Barak to go to battle (Judges 4:4-7). Barak had said that he would not fight without Deborah (Judges 4:8).
She led Israel during this period and created a song recorded in Scripture that glorifies the Lord for giving Israel victory against their enemies (see Judges 5).
Although Deborah was unique among the Judges of Israel as the only woman Judge, she ruled and served as a prophet for the people. In reading the story of Deborah and other female prophets in the Bible, Christians are reminded that God still uses women to carry out His plans.
Like Deborah, Miriam, or Huldah in the Bible, the Lord can choose to use women in various positions, even those of leadership. We see this in the New Testament, as well, where individuals like Priscilla and Phoebe held leadership positions in the church (see Acts 18:26; Romans 16:1-4).
Many areas of the world continue to suppress women, even as these women disciples seek to spread the gospel and make disciples. However, the female prophets in the Bible remind us that the Lord uses women to make His glory known, both now and in the past.
Women, like men, have an essential part in God's plan, and He can use anyone for His purposes.
There Are Consequences for Our Actions
In addition to helping us learn that God views women as equal to men and a valuable part of His plan for reaching the world, the female prophets in Scripture remind us that there are consequences for our actions.
Old Testament prophets often pronounced judgment on Israel because of the sins of the people. Huldah, a female prophet, not only spoke an encouraging word to Josiah because of his faithfulness but also pronounced a coming judgment on Judah because of the nation's continual idolatry (2 Chronicles 34:23-28).
Huldah's message from God about the coming judgment on Judah is a stark reminder that there are consequences for our sins.
First, if we continue to live in our sins without trusting in Jesus, then we will suffer the consequences of our unbelief and spend an eternity away from the Lord in punishment (2 Thessalonians 1:8-9).
Scripture tells us that "the wages of sin is death" (Romans 6:23). To remain in our sinful state is to reap physical, spiritual, and eternal death.
If we have placed faith in Jesus' death and resurrection for salvation, then we have the gift and promise of eternal life with our Lord (John 3:16; Ephesians 2:8-9). However, our actions still affect us and others.
When Christians sin against the Lord, their relationship with Him is negatively affected. Furthermore, our sins will impact our lives and the lives of those around us. Consequences from our sins can occur now and will occur in the future.
At the Judgment Seat of Christ, He will judge believers for rewards based on everything we have done since we trusted in Him for salvation (2 Corinthians 5:10).
Therefore, the female prophets in the Bible teach us that sin has consequences. It causes death, pain, and separation from God.
Even believers can suffer the effects of their sins because our relationship with the Lord and others becomes negatively impacted. We might think that we can hide our sins, but our sins will find us out (Numbers 32:23).
Christians need to listen to God's Word so that we can recognize our fault when we sin against the Lord and ask for forgiveness (1 John 1:9).
When we humbly submit ourselves to His message, we follow the example of Josiah, who faithfully listened to God through Huldah's message.
Why Does This Matter?
Scripture includes female prophets whom God used to spread His messages to His people. While we can easily overlook these women, wise students of the Bible should take note of the lessons that we can learn from their lives and examples.
Although women were seen as lesser than men in a patriarchal society, the presence of female prophets in the Bible reminds us that God views women and men as equals. He has spoken through women in the past and will continue to use His female followers to make His Name known throughout the world.
Finally, the stories of the female prophets in Scripture help us remember that there are consequences for our actions and that God sees all that we do.
We cannot hide our sins from Him. Therefore, believers can gain wisdom and insight by learning about the female prophets whom God spoke through in the Bible.
For further reading:
How Did Jesus Treat Women in the Bible?
Photo Credit: ©iStock/Getty Images Plus/pixelheadphoto
---
Sophia Bricker is a freelance writer who enjoys researching and writing articles on biblical and theological topics. In addition to contributing articles about biblical questions as a contract writer, she has also written for Unlocked devotional. She holds a BA in Ministry, a MA in Ministry, and is currently pursuing an MFA in Creative Writing to develop her writing craft. As someone who is passionate about the Bible and faith in Jesus, her mission is to help others learn about Christ and glorify Him in her writing. When she isn't busy studying or writing, Sophia enjoys spending time with family, reading, drawing, and gardening.
LISTEN: Three Common Obstacles to Understanding the Bible
The views and opinions expressed in this podcast are those of the speakers and do not necessarily reflect the views or positions of Salem Web Network and Salem Media Group.
WATCH: 5 Verses on Strength for When You Feel Weak
Video stock video and music probided by SoundStripe
This article originally appeared on Christianity.com. For more faith-building resources, visit
Christianity.com.