4 Significant Life Lessons from the Remarkable Ravi Zacharias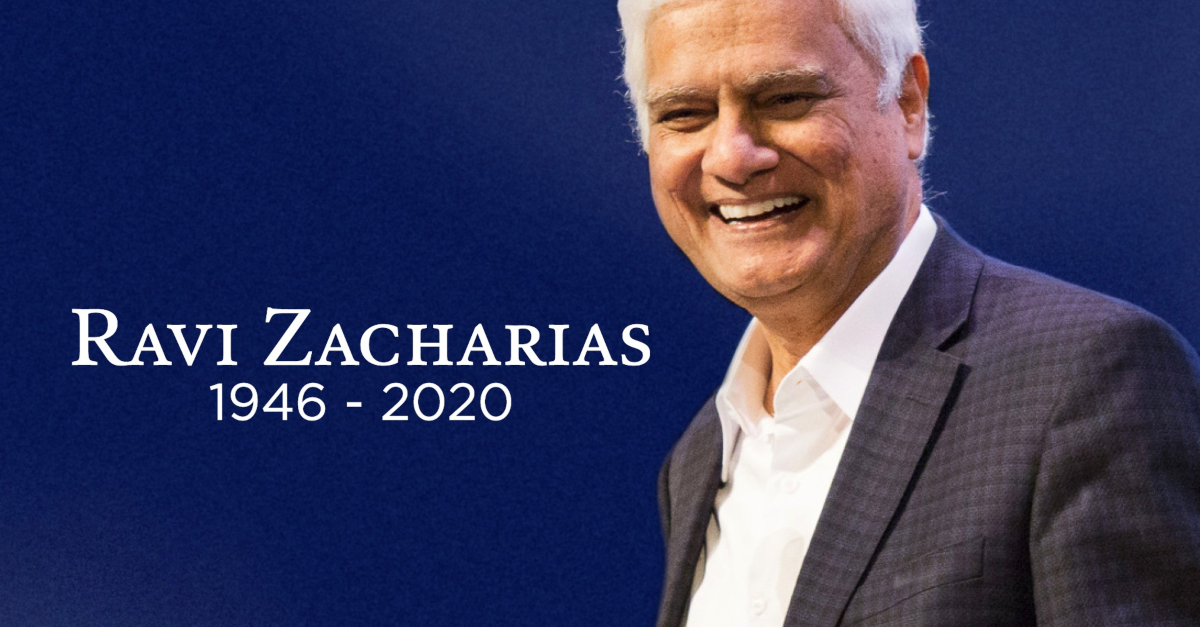 By Clarence L. Haynes Jr., Crosswalk.com
On May 19, 2020, one of the great apologists and defenders of the faith, Ravi Zacharias, went home to be with the Lord.
He left behind a legacy that has truly impacted millions of people all around the world. I must say when I first heard he was terminally ill, it hit me pretty hard and saddened me. Though I had never met him personally, I have listened to his messages, read his books, and have admired him from afar.
Ever since the one occasion I heard Ravi Zacharias speak in person, something he said has stuck with me, for almost twenty years. He said, "Many people come to church and bring their hearts and their emotions but they leave their minds at home."
Though I can't remember the sermon topic for that day, those words have never left me.
This was the impact of Ravi Zacharias. If you listened to him, inevitably he would say one thing, one thought, one analogy...that would sink into your mind and you would never forget it. He would absolutely make you think. Because of his great legacy, there are four enduring life lessons I want to share with you from this remarkable man:
Photo Credit: ©RZIM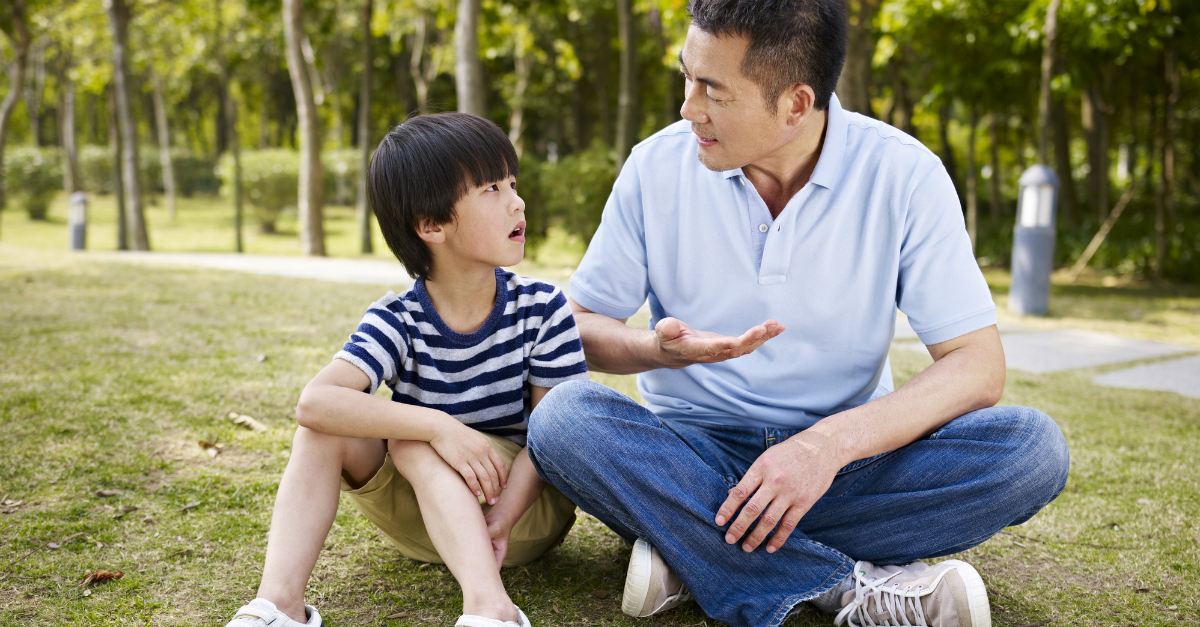 1. Be Prepared
But in your hearts revere Christ as Lord. Always be prepared to give an answer to everyone who asks you to give the reason for the hope that you have… – 1 Peter 3:15
If there was ever a verse that could possibly sum up Ravi Zacharias' life's work, I believe this verse is it. He spent his life asking and answering the tough and challenging questions that life brings while always leading a person towards the hope in Christ.
I believe one of the things we must do as individuals and the church collectively is be prepared to tell people why we believe. Within this verse in 1 Peter there is an assumption that leaps off the page. To give an answer, someone has to ask the question. This means either we are living a life that reflects this hope in such a way that it drives someone to ask, or we are engaging in conversations where we are sharing this hope.
Regardless of how we get to the question, we need to be prepared to give the answer. A recent Barna poll from 2018 shared:
"In 1993, 89% of Christians who had shared their faith agreed this is a responsibility of every Christian. Today, just 65% say so—a 25-point drop."
If you follow the trends, it seems like we are moving in the wrong direction. Instead of shining the light of Christ, we are handing off the responsibility...often believing it's the job of the pastor at the local church. It is this mindset that leaves us not prepared, because we don't think it's our job.
My hope today is that we would pick back up this mantle.
Let's become people that know what we believe and why we believe it. Let's then be ready to share with others this glorious hope that we have in Jesus Christ.
Photo Credit: ©GettyImages/imtmphoto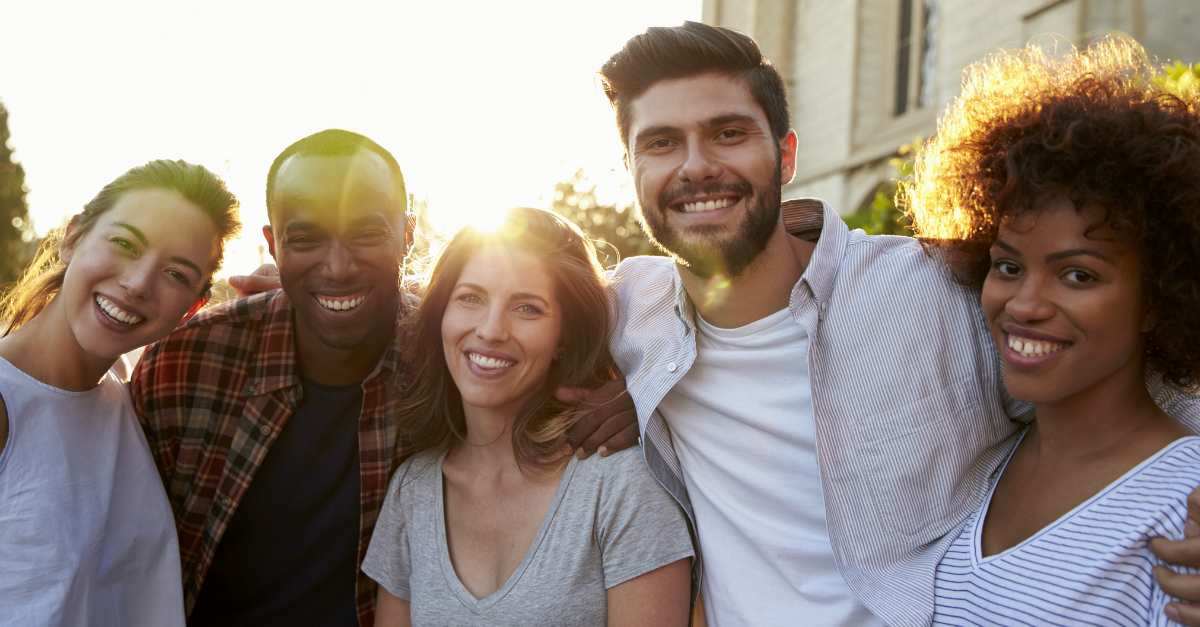 2. Be Compassionate
When he saw the crowds, he had compassion on them, because they were harassed and helpless, like sheep without a shepherd. – Matthew 9:36
What would drive a man to go into the colleges and universities around the world and answer some of the most difficult questions life has to offer?
What would cause a man to openly debate the leading thinkers of the day and the leading thoughts of the day?
I believe it's one word…compassion. When compassion truly grips your heart, it moves you to action. I believe Ravi Zacharias' work was fueled by compassion. His own life's story of hopelessness and despair that eventually led him to find truth in Jesus Christ undoubtedly was one of the driving factors.
When we consider the world we live in, there is a glowing need for true compassion that leads to action.
In Matthew 9, just two verses after the scripture referenced above, Jesus says that the harvest is plentiful but the workers are few.
If we are to learn a lesson from Ravi's life, maybe it's time to move from behind the four walls of the church and take the gospel to people who need to hear it. Maybe it's time to open doors to our neighbors just to get to know them and love them. Maybe it's time to be the true salt and light that Jesus has called us to be.
This doesn't mean you witness to every person you see every time you leave the house. It does mean you are prepared to if you must.
Your compassion can be displayed by simply building relationships with people, and letting them know that you really care about them and their situation. This is the heart of Jesus and I believe Ravi showed this throughout his life.
This is truly the kind of light the world is looking for and needs right now.
Photo Credit: ©GettyImages/monkeybusinessimages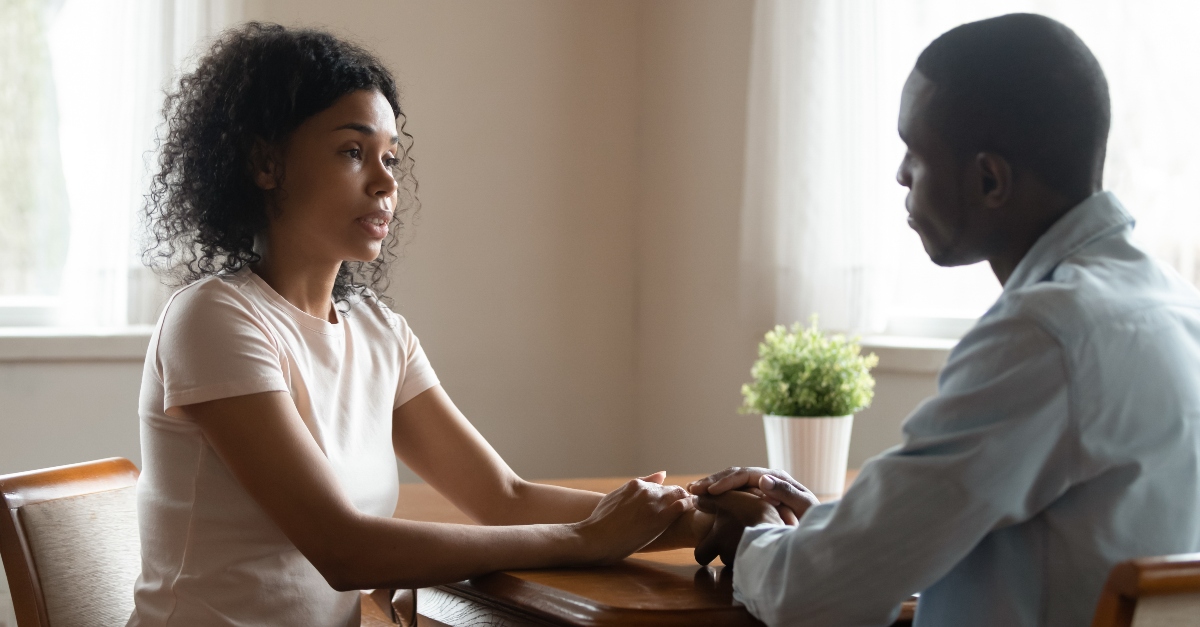 3. Be Respectful  
…But do this with gentleness and respect – 1 Peter 3:15
The second part of this verse touches the heart of evangelism…gentleness and respect. If there is one thing I marveled at while watching Ravi speak—especially when dealing with people from other religions or worldviews—he always respected their opinion or belief.
One of the dangers in having the truth and knowing you have it, is you can become self-righteous. You can forget what it felt like when you were searching for the truth, which I call your before-Christ-life.
The fact is every person on the face of this earth has a belief system. Too often we as Christians are quick to dismiss the belief system, and more importantly the person, because we want to get to the message of the gospel. In doing so, we disregard who they are and where they are in their journey.
In our rush to give them the gospel, we end up losing them in the process. I heard this quote from an old Ravi Zacharias message,
"After you cut off a person's nose there is no point giving him a rose to smell…You can preach the most eloquent message of the person of Jesus Christ but if you so cut off a person's nose the sweet aroma of Christ will never come through to him."
Sometimes I cringe when I have seen and heard people preaching the gospel from a place of anger and condemnation. Then we wonder why people reject our Jesus…we have cut off their noses.
Our job in preaching the gospel and sharing Christ is not to belittle someone else's opinions or beliefs but to try to understand where they are. Paul said, "I have become all things to all people so that by all possible means I might save some." (1 Corinthians 9:22)
Could it be that the key to winning more to the kingdom is by trying to understand where they are—instead of condemning them for where they are? This doesn't mean you have to agree with their lifestyle, beliefs, or opinions; but you must respect where they are.
Being respectful and understanding of where they are will potentially open the door so they can indeed smell the sweet aroma of our wonderful Savior.
Photo Credit: ©Getty Images/fizkes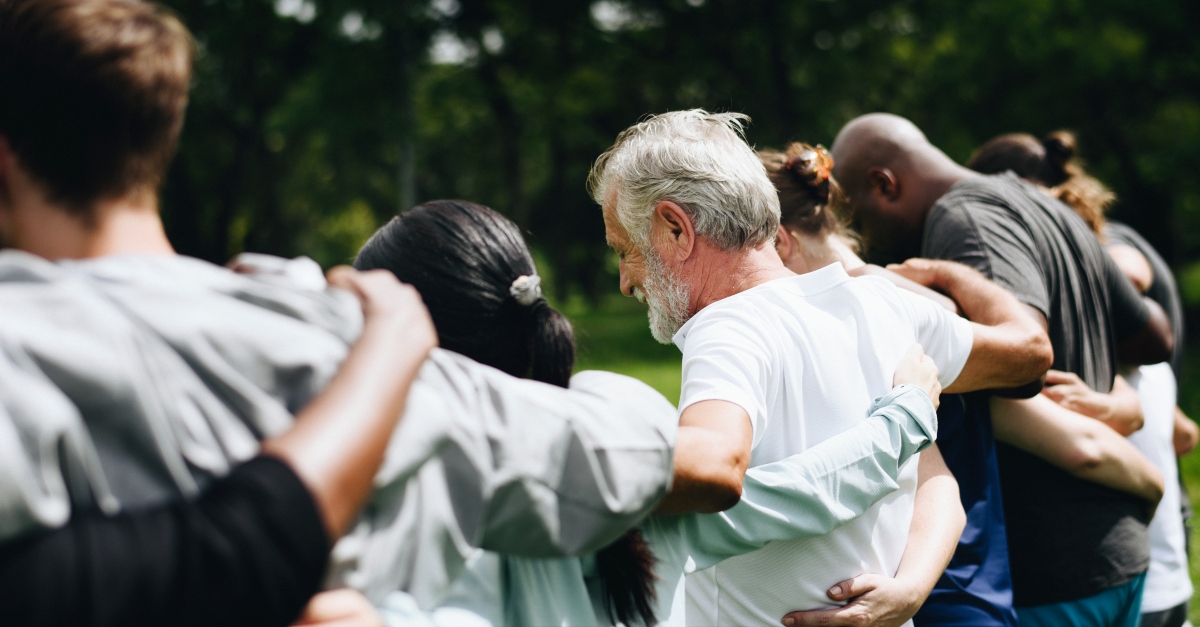 4. Be Humble
For by the grace given me I say to every one of you: Do not think of yourself more highly than you ought, but rather think of yourself with sober judgment, in accordance with the faith God has distributed to each of you. – Romans 12:3
I never got the chance to meet Ravi personally, but I felt it appropriate to share this story from author and speaker Jackie Hill Perry. This is taken from her Facebook page:
"About a year ago, I got invited to RZIM headquarters to chat about some things with their team and to have lunch with Ravi Zacharias. After taking a tour of the offices, we were escorted into Ravi's office. Me and Preston were sitting there, looking like a couple of kids, wanting to say something but not knowing what to say. I mean, it's Ravi Zacharias for goodness sakes. He's brilliant! Then Ravi broke the awkwardness by asking about our stories. We told him. Then he asked follow-up questions, about our marriage, our children, our ministries, Chicago, everything and he simply listened. In his office that day, I understood why he knew as much as he did, it was because he was naturally inquisitive. But I also saw why he was able to communicate as he did, because he was incredibly humble."
As I read this, the one thing that stood out to me is that in this life we have not arrived and we never will. As long as we are in this flesh there will always be more to learn. There will always be more of Christ's character to be developed in us.
There will always be something we can learn from someone else. That's why it is so important to view yourself with the proper perspective. This requires you to never measure yourself against your brother or sister. This can lead to either pride (I am better than them) or despair (I can never be them).
There is only one person we should ever measure our lives against, the person of Jesus Christ. This will keep you humble. When he is the standard you don't have the luxury of "smelling yourself" as the old folks used to say, because there is always another level to grow to and aspire to.
The beauty of humility is that the one who is humble God can use, not just once, but over and over again. For God gives grace to the humble and it is in this all-sufficient grace that we find the strength to be the people God has called us to be. As Paul so eloquently put it:
Not that I have already obtained all this, or have already arrived at my goal, but I press on to take hold of that for which Christ Jesus took hold of me. – Philippians 3:12
It's never easy when people you admire pass on. However, the responsibility is to learn from their lives and carry on.
Recognize that though their work is finished...ours isn't.
Let's keep pressing to be all that God has called us to be. The world is truly searching for answers. Let's be prepared to give them with compassion, respect, and humility.
After all, that's exactly how Ravi would do it.
Photo Credit: ©Getty Images Plus/Rawpixel