5 Prayers for Difficult Times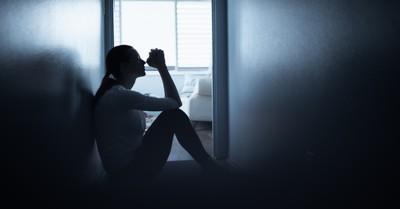 By Whitney Hopler, Crosswalk.com
You can access the strength you need in difficult times through the power of prayer. When you connect with God in prayer during challenging times, God will answer your prayers in ways that transform you. God will help you not just with the difficult circumstances you face, but also build your faith so you'll be more resilient and at peace. Don't let difficult times push you away from God. Instead, use difficulties as opportunities to grow closer to God and experience the love God wants to give you. Here's why it's important to pray through difficult times, five prayers you can use at those times, and how prayer for difficult times can help you overcome life's greatest challenges.
Photo Credit: ©Getty Images/Kieferpix
Why Should We Pray Through Difficult Times?
Prayer is a powerful tool that can help us through difficult times by providing comfort, guidance, strength, and hope. When we pray, we open ourselves up to God's love and invite him to help us. Prayer can help us to:
Find comfort in difficult times. When we're going through difficulties, it can be easy to feel lost and alone. While God won't take away our pain, he will give us peace of mind. Prayer can help us to feel connected to God and his people. It can also help us to find comfort in God's promises. 2 Corinthians 1:3-4 celebrates God's comfort: "Praise be to the God and Father of our Lord Jesus Christ, the Father of compassion and the God of all comfort, who comforts us in all our troubles, so that we can comfort those in any trouble with the comfort we ourselves receive from God."
Find guidance for managing difficult situations. Prayer helps us seek God's wisdom for how to manage even the most difficult circumstances. While God won't always give us the answer we want, he will always give us the answer we need. James 1:5 exhorts us: "If any of you lacks wisdom, you should ask God, who gives generously to all without finding fault, and it will be given to you."
Find strength to persevere. Difficult times can be draining and discouraging. Prayer can help us to find the strength to keep going. It can also help us to focus on the positive and to see the good in how God is working in the middle of our circumstances. God won't remove our problems, but he will give us the strength to face them. 1 Chronicles 16:11 encourages us to: "Look to the LORD and his strength; seek his face always."
Find hope for the future. Difficult times can make it hard to see a way out. Prayer can help us to find hope for the future. It can remind us that God is in control and that he has a purpose for our lives. Through prayer, we can connect with the hope we need to keep going through difficult times. God's promise in Jeremiah 29:11 applies to us all: "'For I know the plans I have for you,' declares the Lord, 'plans to prosper you and not to harm you, plans to give you hope and a future.'"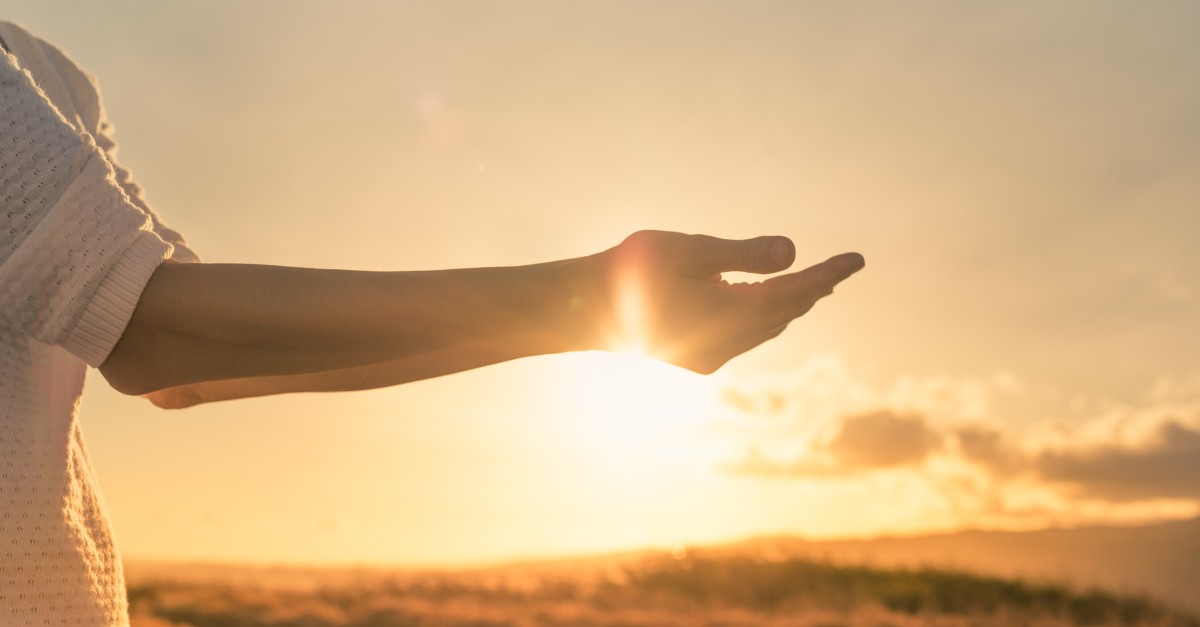 1. A Prayer for Embracing God's Presence
God promises to always be with you and offer his unwavering support. In Isaiah 41:10, God says: "So do not fear, for I am with you; do not be dismayed, for I am your God. I will strengthen you and help you; I will uphold you with my righteous right hand." Here's a prayer for embracing God's presence in difficult times.:
"Heavenly Father, thank you for promising to always be with me and available to help me. Please help me notice your presence in my life by showing me signs of your wondrous work around me. I lift my heart to you as I'm going through these difficult circumstances. Give me a deep sense of your presence to bring me peace, please. I believe that you are my refuge and strength in times of trouble. Guide me as I navigate through these challenges. Teach me to rely on you for everything I need. Help me perceive your presence with me at all times and in all situations. Thank you for never leaving nor forsaking me, no matter what. Your abiding presence is my source of hope. Amen."
2. A Prayer for Casting Your Burdens on Jesus
Jesus invites you to cast your burdens onto him, through prayer. 1 Peter 5:7 exhorts you to, "Cast all your anxiety on him because he cares for you." Here's a prayer for casting your burdens on Jesus during difficult times.:
"Dear Jesus, you know the burdens I'm carrying right now [mention each one specifically]. You know the tears I've cried because of my suffering and sadness. Thank you for your willingness to help me manage every one of my difficulties. I acknowledge that I can't bear these heavy burdens alone. I'm surrendering them to you right now. I choose to trust you in each difficult situation I face. Please guide me as I go through this challenging time. Take away my anxiety and replace it with the peace that only you can give. I release my worries and receive your peace. Even though I can't predict how my difficult circumstances will improve, I know you will go ahead of me and work it all out for the best in the right timing, according to your wisdom. Strengthen my faith, Lord, so I can keep trusting you as you continue to carry my burdens. I pray in your holy name. Amen."
Photo Credit: ©GettyImages/kieferpix
3. A Prayer for Finding Strength
When you choose to move closer to God during difficult times, you will find the strength you need to handle your difficulties – and your soul will grow stronger in the process. Isaiah 40:31 declares: "But those who hope in the LORD will renew their strength. They will soar on wings like eagles; they will run and not grow weary, they will walk and not be faint." Here's a prayer for finding strength in difficult times.:
"Mighty God, I need your power to help me get through this difficult season well. Father, even though I'm vulnerable and sometimes feel weak, I trust in your unlimited strength to help me with these challenges I'm facing. Please sustain me during this tough time, and always. When I feel overwhelmed, remind me that your Holy Spirit will help me with whatever I need. Please fill me with your Spirit to empower me to face every challenge with confidence and courage. Strengthen my faith as I walk through difficult times with you, day by day. I believe that your strength will infuse my soul with hope. Thank you for being my strength, my Heavenly Father. Amen."
4. A Prayer for Finding Wisdom
During difficult times, you may find yourself grappling with confusion or indecision. Through prayer, you can humbly ask God for wisdom, knowing that he generously grants it to those who seek him. Prayer aligns your heart with God's will, enabling you to make wise choices even while you're experiencing adversity. James 1:5 urges: "If any of you lacks wisdom, you should ask God, who gives generously to all without finding fault, and it will be given to you." Here's a prayer for finding wisdom during difficult times.:
"Dear God, thank you that I can truly rely on your wisdom to guide me during these difficult times. You are the source of all wisdom, and I acknowledge my need for your direction in every decision I face during challenging times. Please give me wisdom to illuminate my path and lead me in the right direction. I confess that my understanding is limited, and I need your divine insight to navigate the complexities of the difficulties I face. My mind and heart are open to receive your wisdom. Please help me discern your guidance in every area of my life. When you're leading me to say or do something, please help me obey that guidance with courage. May your will be done in my life. I trust you to use these difficult times to fulfill good purposes for me and everyone else concerned. Thank you for walking with me through each day as my wise and loving guide. Amen."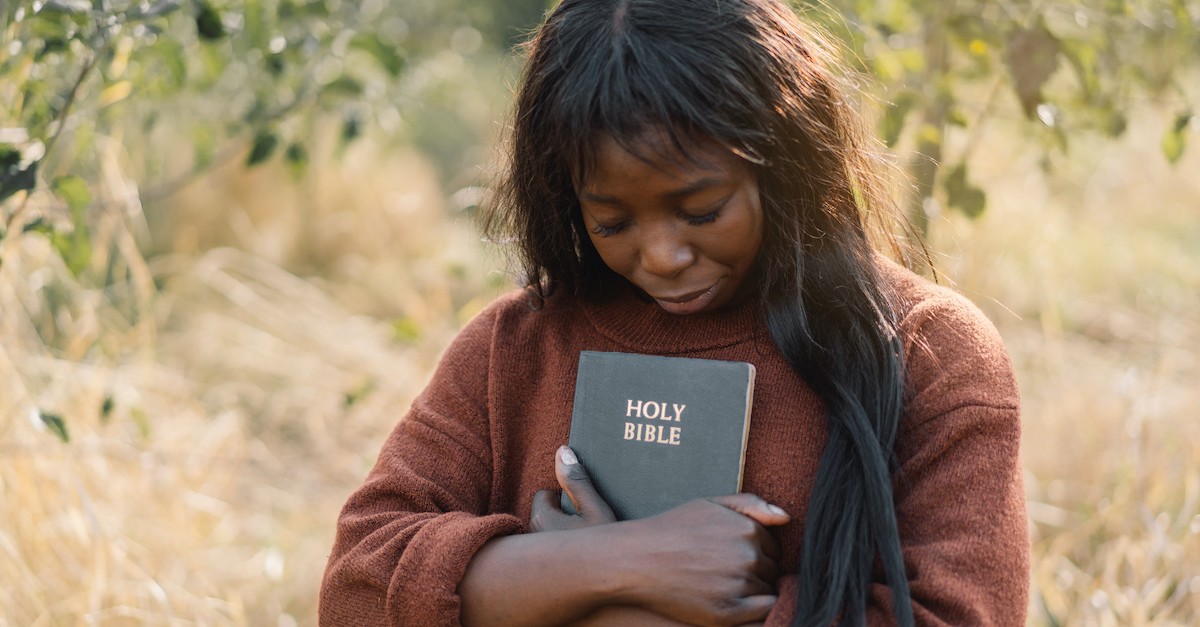 5. A Prayer for Persevering with Faith
You can persevere with faith through difficult times as you keep connecting with God through prayer. God will answer your prayers by sending you renewed encouragement and strength. He will also bring something good out of even the most challenging situations you go through. Galatians 6:9 encourages you: "Let us not become weary in doing good, for at the proper time we will reap a harvest if we do not give up." Here's a prayer to help you persevere with faith through difficult times.:
"Dear Jesus, you know what it's like to go through difficult times in this fallen world. During your earthly life, you persevered through all sorts of troubles. There's nothing we face as humans that you don't understand or care about. For as long as I have to deal with the difficult situations I'm experiencing, please help me persevere with faith. Keep encouraging me and giving me strength, so I won't grow weary. I look forward to continuing to trust you day by day. Thank you, Jesus. Everything is possible for me with you by my side. I love you. Amen."
Conclusion
God is always ready to hear and respond to prayers. So, don't hesitate to pray during difficult times. God may sometimes feel far away when you're going through difficulties, but prayer connects you in a closer relationship with him. Communicating with God in difficult times can give you the comfort, guidance, strength, and hope you need to get through well. In the process, your faith will grow stronger, and you'll see God bringing something good out of even the toughest challenges you face.
Photo Credit: ©GettyImages/Anastasiia Stiahailo