What the Bible Actually Says about Money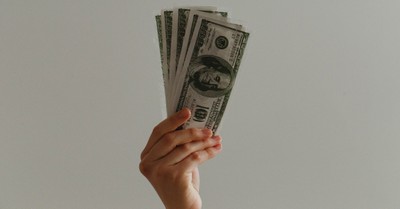 By Heather Adams, Crosswalk.com
The Reverend Billy Graham said, "If a person gets his attitude toward money straight, it will help straighten out almost every other area in his life." He stated a simple yet powerful truth: the way we handle money says something about how we handle ourselves.
As believers, we know that God provides for us, and works to meet all our real needs. But we can sometimes confuse needs with wants, which leads to wishing either for more money or more stuff.
Thankfully, God provides a way for us to navigate through the tests and temptations the world presents. Scripture has cautions, lessons and examples of dealing responsibly with money. And if we submit to God's teaching, we'll rise to new levels of financial, emotional, and spiritual health.
Photo credit: Unsplash/JP Valery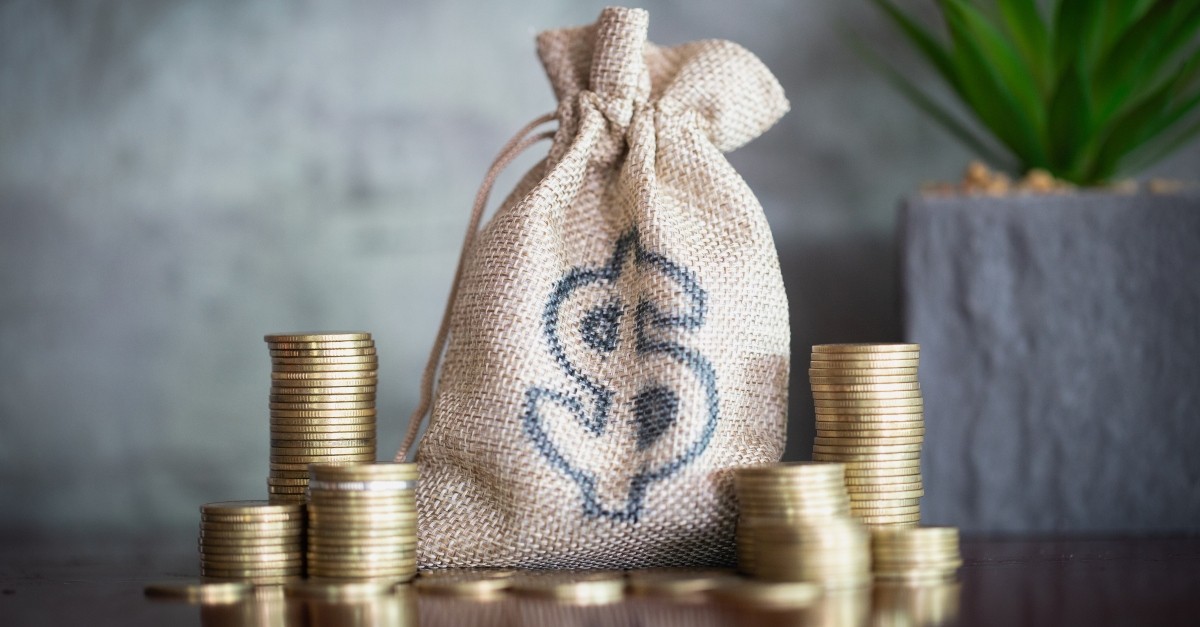 Some Things the Bible Says about Money
Advice about money is sprinkled all through Scripture. And each passage shows that a right relationship with our treasures reflects a sound life.
1. We need to concentrate more on building character than growing our wealth.
"A good name is more desirable than great riches; to be esteemed is better than silver or gold" (Proverbs 22:1).
"So if you have not been trustworthy in handling worldly wealth, who will trust you with true riches?" (Luke 16:11).
2. We must seek to earn our living with integrity.
"Dishonest money dwindles away, but whoever gathers money little by little makes it grow" (Proverbs 13:11).
"Do not wear yourself out to get rich; do not trust your own cleverness. Cast but a glance at riches, and they are gone, for they will surely sprout wings and fly off to the sky like an eagle" (Proverbs 23:4-5).
3. We should act as good stewards of the money we receive.
"'Do not store up for yourselves treasures on earth, where moths and vermin destroy, and where thieves break in and steal. But store up for yourselves treasures in heaven, where moths and vermin do not destroy, and where thieves do not break in and steal. For where your treasure is, there your heart will be also'" (Matthew 6:19-21).
4. We are to keep God first in our priorities, whatever our financial status.
"'No one can serve two masters. Either you will hate the one and love the other, or you will be devoted to the one and despise the other. You cannot serve both God and money'" (Matthew 6:24).
Photo credit: ©Getty Images/Tinnakorn Jorruang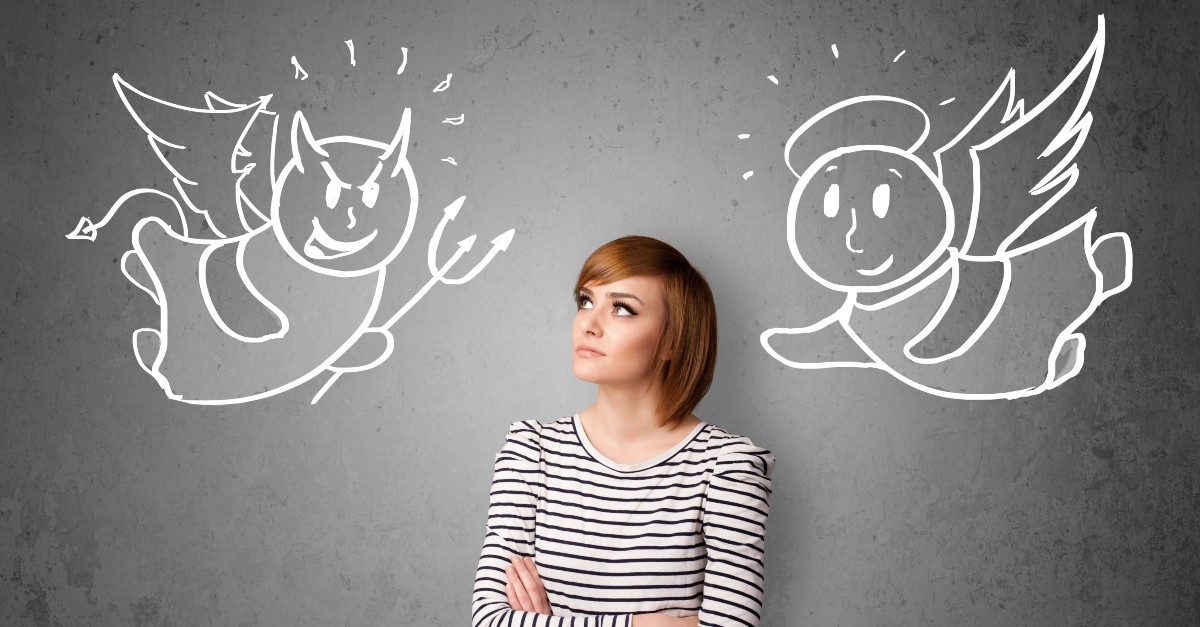 Is Money or Wealth Evil?
Money itself is not bad or good - it's simply a tool we use for acquiring goods and services. And having wealth can be a wonderful opportunity to do good for others. The problem is when we listen to the lie that having more money and buying more for ourselves is the way to lasting happiness. We'll end up feeling frustrated and unsatisfied most of the time.
Many claim the well-known phrase, "money is the root of all evil," is the Bible's response to materialism. But that is a misquote of a phrase written by the Apostle Paul to his co-worker Timothy. The actual verse has a few additional words at the beginning that make a difference to the meaning:
"For the love of money is a root of all kinds of evil" (1 Timothy 6:10a).
Paul goes on to finish his thought, "Some people, eager for money, have wandered from the faith and pierced themselves with many griefs" (1 Timothy 6:10b).
Paul gives a clear caution here, not about the money itself but the sin of valuing it above the things of God. The verse is nestled into a larger section that starts back in verse 6.
"But godliness with contentment is great gain. For we brought nothing into the world, and we can take nothing out of it. But if we have food and clothing, we will be content with that. Those who want to get rich fall into temptation and a trap and into many foolish and harmful desires that plunge people into ruin and destruction" (1 Timothy 6:6-9).
Paul urges Timothy, and us, to show spiritual maturity. Seeking contentment over consumerism, and choosing gratitude over grasping for more stuff will actually help protect us from the trap of materialism. As Solomon so wisely wrote:
"Whoever loves money never has enough; whoever loves wealth is never satisfied with their income. This too is meaningless" (Ecclesiastes 5:10).
Photo credit: ©Getty Images/ra2studio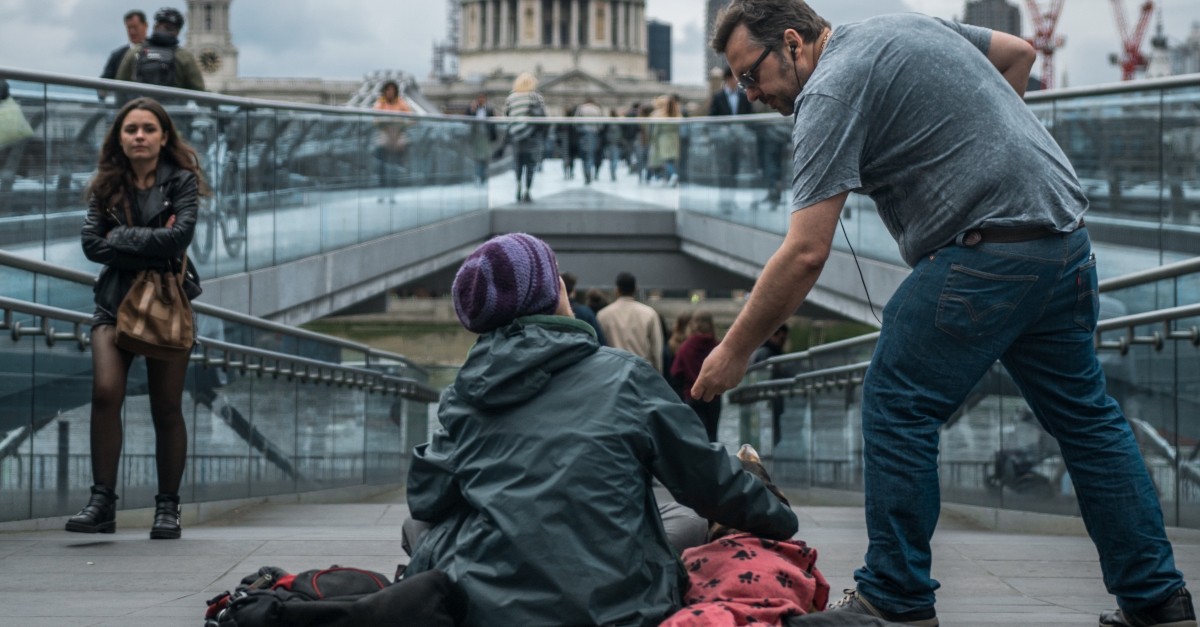 What the Bible Says about Generosity
There is no question that God's Word encourages believers to give. Becoming less self-centered is also an effective way to combat the love of money. Proverbs 11 lays out a major principle regarding this:
"One person gives freely, yet gains even more; another withholds unduly, but comes to poverty. A generous person will prosper; whoever refreshes others will be refreshed" (Proverbs 11:24-25).
This passage may sound a little confusing. But it speaks of how being generous radiates blessings outward and builds us up, too. First, we receive God's gifts, being grateful for His kindness. As we lift up thanks, our connection to Him deepens. When our hearts turn to God, we feel a growing desire to worship Him by doing good works. His delight brings joy and renewal to our spirits, continuing a wonderful cycle.
Should We Still Give Money Today?
Tithing means giving a portion of our wealth back to God. In the Old Testament, God commanded the Israelites to bring sacrifices of animals, grain, and oil to the temple. It was a sign of repentance and recognition of the Lord's goodness to them, and an act of worship.
"Honor the Lord with your wealth, with the firstfruits of all your crops; then your barns will be filled to overflowing, and your vats will brim over with new wine" (Proverbs 3:9-10).
Today, tithing is done with money during church services and is no longer a required ritual. But while the method looks different, the motivation should be the same: an intention to show gratitude to our Provider, Jehovah-Jireh.
"Each of you should give what you have decided in your heart to give, not reluctantly or under compulsion, for God loves a cheerful giver" (2 Corinthians 9:7).
Tithing reminds us that God is our Creator and the Source of all that we have.
"The earth is the Lord's, and everything in it, the world, and all who live in it; for he founded it on the seas and established it on the waters" (Psalm 24:1-2).
Tithing demonstrates our love for God, as we give back some of our abundance for His Kingdom's sake.
"You will be enriched in every way so that you can be generous on every occasion, and through us your generosity will result in thanksgiving to God" (2 Corinthians 9:11).
Photo credit: Unsplash/Tom Parsons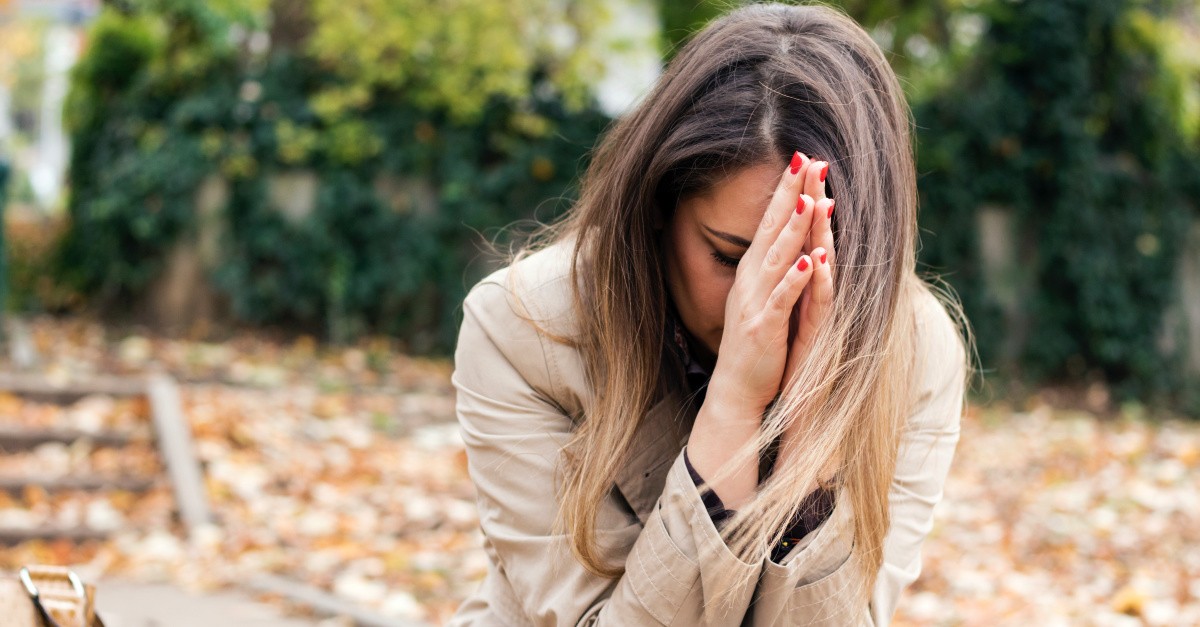 What Should We Do if We Feel too Attached to or Focused on Money?
Changing our approach to money can be as simple as making new habits. A good study resource, like The Financial Stewardship Bible or the Moneywise Biblical Finance App, can help set you on the right track and give solid scriptural advice.
But if the lure of, and love of, money has a strong influence on you, a quick fix may not be enough. Perhaps taking some time to reflect and reach out could be the key to your victory.
1. Try to Remember When Your Unhealthy Focus on Money Started
Your parents might have passed it on to you, or a certain event triggered it. However it began, knowing where the connection began can be a revealing first step.
I began to be "money-hungry" in my teen years. My eyes were drawn to the fashionable clothes that a lot of the girls in school wore and that I couldn't afford. Jealousy took root and turned into resentment. But deeper down inside was the fear of not having enough money to live on. Just seeing that helped me understand the origin of some of my faulty attitudes.
2. Be Honest about How You Relate to Money
In our heads, we know that going to God first is the right thing. But embarrassment or self-judgment can hold us back. He already knows everything that's in our hearts and minds, though, and isn't shocked or put off by our weakness. He'll meet us, and walk alongside us.
I began to confess my struggle to God in prayer, and journal about it. He gently helped me realize that nothing I could buy would take away that old jealousy and hurt that I was still carrying around. When I gave the battle over to Him, and let Him change me, the stronghold lost much of its power over me.
Photo credit: ©Getty Images/Predrag Images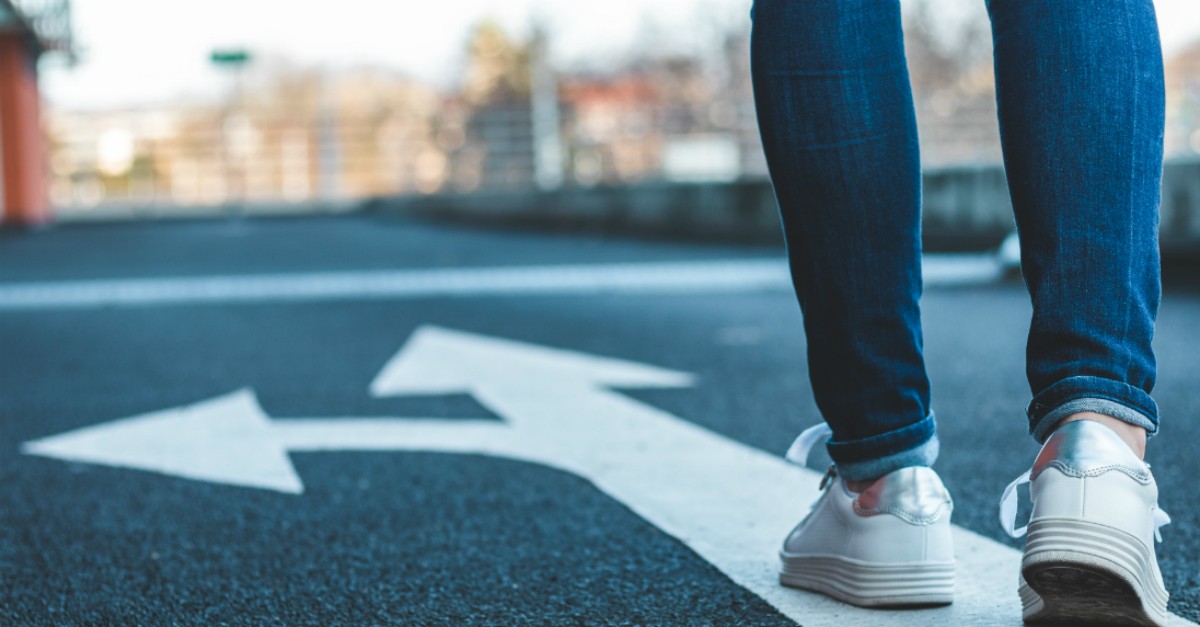 3. Pray for God to Show You a New Way with Money
When we humbly ask God to lead us, He will light the path ahead for us. Lasting change isn't easy, but each day we can move closer to freedom. And whether the Lord gives us a practical action to take or a passage of Scripture to read, it will be just what we need to realign our minds and hearts with Him.
I would have loved an instant fix of my heart, but God wanted me to have real healing and growth. So I felt led to write out Scripture verses not just about money, but about God's grace and provision. As I became more aware of the deeper blessings He was giving me, the longing for stuff began to fade. In addition, I found a deeper enjoyment of studying God's Word as well as being in prayer.
4. Surround Yourself with People Who Love the Lord
We want to impact the world for Christ, but if we're not careful we can get caught up in its enticements. Spending time with brothers and sisters who are trying to live out their faith bolsters our own.
My longing had a firm hold on me, even lasting into my marriage and early years as a Christian. But as I saw the examples of others who were content with their lives and what they had, I felt inspired to get a better attitude.
Since our financial state often reveals deeper attitudes and beliefs, it can be very beneficial to take a look at how God calls us to behave with money. If we find that we've strayed a bit, His Word, Power, and Presence will guide us back. And we'll discover the riches that come from seeking to please the Lord rather than ourselves.
"By wisdom a house is built, and through understanding it is established; through knowledge its rooms are filled with rare and beautiful treasures" (Proverbs 24:3-4).
Related articles
Is Money Really the Root of All Evil?
Is the Bible Anti-Wealth?
10 Signs You Actually Love Money Too Much
Photo credit: ©Getty Images/Zbynek Pospisil