10 Lessons from the Most Powerful Female Prophets in the Bible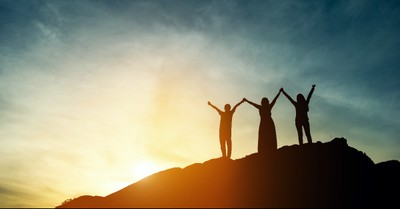 By Whitney Hopler, Crosswalk.com
A prophet is a person whom God inspires to proclaim his messages to others. In the Bible, both male and female prophets deliver messages from God. Every female prophet the Bible mentions is a strong example of trusting and serving God. But the stories of certain biblical female prophets stand out for how powerfully they show faith in action. Learning about these 5 most powerful female prophets can strengthen your own faith. Here are 2 lessons from each female prophet among the top female prophets in the Bible – for a total of 10 spiritual lessons from these inspiring women of faith.
Photo Credit: ©iStock/Getty Images Plus/PATCHARIN SAENLAKON
5 Most Powerful Female Prophets
The 5 prophets whose stories we'll explore together are ordinary women with extraordinary faith and courage. God worked through their lives in powerful ways because they welcomed him to do so. Two of these prophets are from the Old Testament: Deborah and Miriam. Three prophets are from the New Testament: Anna, Mary, and Priscilla.
The books of Judges 4 and 5 tell Deborah's story. Deborah was a multifaceted leader. She served not only as a prophet, but also as a judge and a soldier in battle. Judges 4:4-5 reveals: "Now Deborah, a prophet, the wife of Lappidoth, was leading Israel at that time. She held court under the Palm of Deborah between Ramah and Bethel in the hill country of Ephraim, and the Israelites went up to her to have their disputes decided." In the following verses, Deborah prophesies about a future battle, gives a man named Barak instructions about how to plan for that battle, and promises to fight with him. Deborah tells Barak in Judges 4:9 that "… the LORD will deliver Sisera into the hands of a woman." She also encourages him in Judges 4:14 by saying "… Has not the LORD gone ahead of you?". After the victory she had prophesied happens, Deborah and Barak sing a celebration song together.
You can learn about Miriam in the books of Exodus and Numbers, which contain the most information about her. Miriam is also mentioned briefly in 1 Chronicles, Deuteronomy, and Micah. Miriam is the sister of male prophets Moses and Aaron. Exodus 15 describes a song of praise that Miriam and Moses sing after God miraculously parted the Red Sea so the Israelites could pass through it and escape the Egyptian army pursuing them. In their song, they celebrate God and the miracle he performed, asking in Exodus 15:11: "Who among the gods is like you, LORD? Who is like you – majestic in holiness, awesome in glory, working wonders?" Exodus 15:20-21 describes Miriam leading dancing in celebration of God's miracle: "Then Miriam the prophet, Aaron's sister, took a timbrel in her hand, and all the women followed her, with timbrels and dancing. Miriam sang to them: 'Sing to the LORD, for he is highly exalted. Both horse and driver he has hurled into the sea.'" Numbers 12 tells the story of Miriam and Aaron complaining to God about Moses, because Moses married a Cushite woman rather than a Hebrew woman. In Numbers 12:2, they point out that God has spoken through them as prophets – not just Moses. God listens and responds by affirming that he has chosen all three of them to serve as prophets. But God is angry that Miriam and Aaron question his choice to call Moses. God disciplines Miriam by temporarily afflicting her with leprosy, sending her into a quarantine where she can reflect and repent.
The book of Luke describes Anna's story. Luke 2:36 identifies Anna as a prophet and mentions that at that time, she was "very old". Luke 2:37 reveals that, "She never left the temple but worshiped night and day, fasting and praying." In Luke 2:38, you can see Anna talking with Mary and Joseph while they're at the temple to dedicate Jesus to God, and then prophesying about Jesus to everyone gathered there: "Coming up to them at that very moment, she gave thanks to God and spoke about the child to all who were looking forward to the redemption of Jerusalem."
Mary is the most famous of these female prophets. You likely think of her first for her role serving as Jesus' earthly mother. By doing so, she literally embodied God's Gospel message to the world. That in itself is the most powerful act of prophecy that any human being has accomplished. But beyond delivering the world's Savior, Mary also delivered a prophecy about God's redemptive work, in the form of a praise song that has come to be known as The Magnificat. The Bible records that song in Luke chapter 1, and it begins: "And Mary said: 'My soul glorifies the Lord and my spirit rejoices in God my Savior, for he has been mindful of the humble state of his servant. From now on all generations will call me blessed, for the Mighty One has done great things for me – holy is his name. His mercy extends to those who fear him, from generation to generation..." (Luke 1:46-50).
You can learn about Priscilla in the book of Acts, which describes her work as a prophet and early church leader, along with her husband Aquila. Priscilla and Aquila were friends of the Apostle Paul, and all three of them supported themselves financially by working as tentmakers, in addition to their ministry work. Acts 18:24 describes how Apollos, who "was a learned man, with a thorough knowledge of the Scriptures", visited the ancient city of Ephesus and began teaching in a synagogue. Although Apollos had learned about Jesus, he didn't know the full story and therefore didn't have a full understanding of the Gospel (Acts 18:24). So, Acts 18:24, records, "… When Priscilla and Aquila heard him, they invited him to their home and explained to him the way of God more adequately." Priscilla acted as a prophet by boldly teaching Apollos – a highly educated man whose stature in that patriarchal society was much higher than hers – the full truth about God, as God inspired her to do so. A way that Priscilla regularly served as a prophet is by teaching alongside Aquila at the church that met in their home (1 Corinthians 16:19). The Apostle Paul mentions Priscilla and Aquila in his last letter (2 Timothy 4:19), revealing that they were still serving in Ephesus as prophets teaching people about God.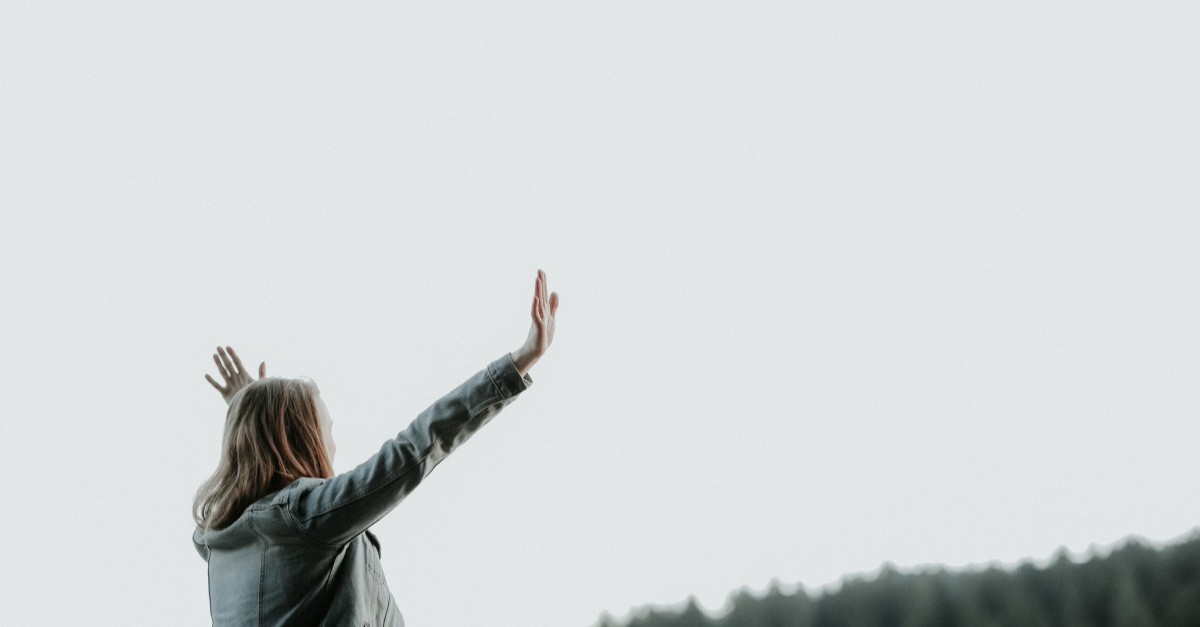 2 Lessons from Deborah
Deborah's story shows that:
1. Action is vital when God calls. It's important to move forward on whatever God is calling you to do, no matter how challenging it may seem to do so. Obedience and timing are important. Even when you don't fully understand why God is calling you to do something, if you sense God's call, then be willing to act – just like Deborah. Trust that God has a plan with good purposes in that situation. Delaying or neglecting to act at all can cause harm that you can't fathom, but moving forward promptly can result in blessings beyond what you expect.
2. God will fight your battles with you. You won't ever need to fight a battle alone. God will be right there with you, sending you the strength you need to be victorious as you rely on him to help you. When you're afraid, ask God to boost your faith and make you aware of his presence with you. Consider all the ways that God serves as your advocate, and let that give you peace and confidence as you deal with your battles.
2 Lessons from Miriam
Miriam's story shows that:
1. Music is a powerful way to celebrate God's wonder. After God has done something wonderful, you'll naturally feel like celebrating, and music is a powerful way to do so. Praising and worshiping God through music both expresses gratitude to God and inspires you with awe. Research explained in my book, Wake Up to Wonder, shows that music moves us to pay attention to the present moment, which in turn empowers us to notice the wonder around us. Music also helps us celebrate God's wonder together since it's a universal language that allows us to communicate deep feelings with each other. You can either make your own music as Miriam did, or celebrate by playing praise and worship music and using it to express your joy.
2. Trusting in God's wisdom is important. God's perspective is unlimited, while our human perspective is limited. Rather than questioning God's wisdom (as Miriam did by complaining about God choosing Moses as a prophet), trust that God knows what he is doing. Have faith in God, rather than in your own understanding. But be a lifelong learner who makes it a high priority to pursue wisdom day by day. When you make mistakes or when God disciplines you, learn from those experiences and move on with greater respect for wisdom.
Photo Credit: Priscilla du Preez/Unsplash
2 Lessons from Anna
Anna's story shows that:
1. God rewards faithfulness. Showing up, day after day, with steadfast faith will please God and lead to his blessings in your life. Just as Anna faithfully showed up at the temple to pray for many years, you too can stay faithfully connected regularly in your relationship with God. When you express your faith, God will bless you abundantly and in ways you can't expect. Anna got to meet the world's Savior because she was at the temple at the right time. You will encounter valuable opportunities, as well, simply by continuing to be faithful.
2. Expressing gratitude is vital. Since God is constantly sending his love into your life, it's important to thank him – like Anna thanked God for his great love for the world, which compelled him to send Jesus to humanity.
2 Lessons from Mary
Mary's story shows that:
1. God values humble service. As Mary sings in her prophetic song, God has been mindful of her humble state and desire to serve him. Mary was only a young teen when she said "yes" to God's call to serve as Jesus' earthly mother. But her focus was on God, rather than on herself. When God calls you to do something, don't worry about trying to serve in your own power. Instead, humbly rely on God's power and step forward to serve. Then God will work powerfully through your life.
2. God is merciful. While God is all-powerful, he is full of mercy as well. God doesn't treat us as our sins deserve, but is willing to forgive and heal, because of his mercy. God is constantly doing redemptive work. Since God has shown you mercy, show mercy to others – and in the process, God's love will flow through your life.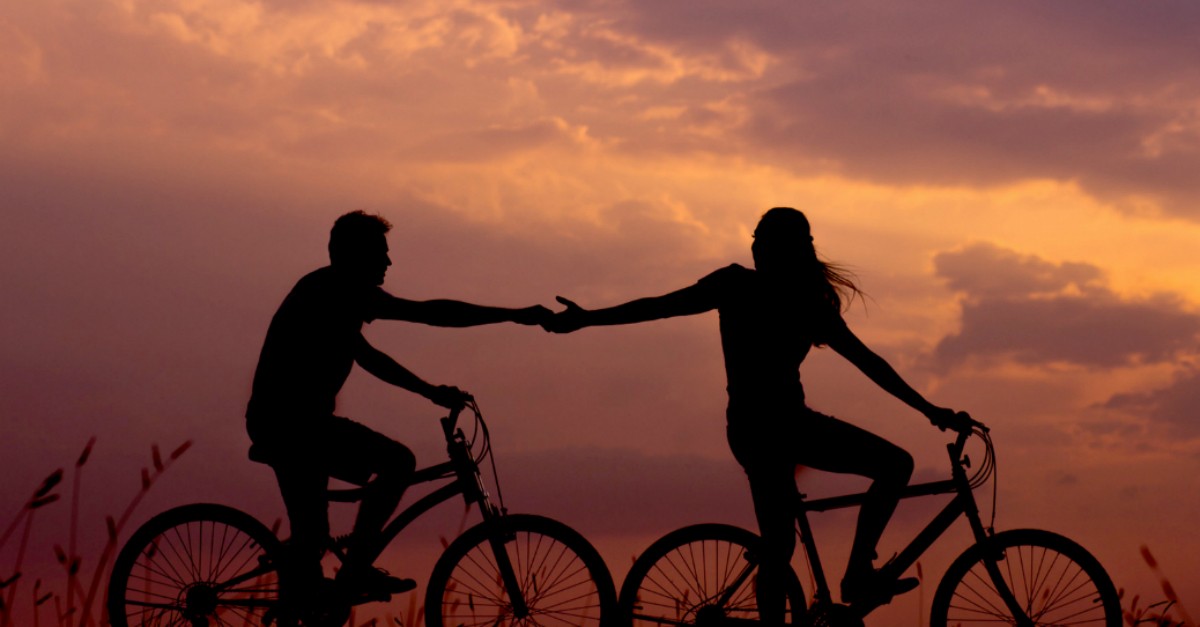 2 Lessons from Priscilla
Priscilla's story shows that:
1. If you use your talents, God will work powerfully through your life. God has given you a distinctive blend of talents to use to make this world a better place. Just as Priscilla used her teaching talents and saw God bring about much good from that, you can use your own talents and look forward to God accomplishing good purposes from your efforts. Don't let your talents go unused. The world needs the contributions that only you can make.
2. Sharing hospitality opens doors for God's love to flow. Be willing to share what you have with others, as Priscilla did by opening her home to host church services. Your kind and generous hospitality – in whatever ways you can best share your resources with others – will welcome God's love into your life and other people's lives.
Conclusion
No matter what your gender is, God wants to use your life for good purposes. He may even give you a prophecy to share. Acts 2:17-18 declares: "'In the last days, God says, I will pour out my Spirit on all people. Your sons and daughters will prophesy, your young men will see visions, your old men will dream dreams. Even on my servants, both men and women, I will pour out my Spirit in those days, and they will prophesy." Each of these prophets we have explored together can inspire you to proclaim God's messages, as God leads you to do so.
Photo Credit: Unsplash / Everton Vila