5 Important Things We Can Learn from the Temptation of Jesus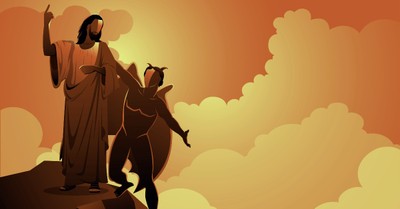 By Whitney Hopler, Crosswalk.com
Jesus Christ was tempted to sin in ways that commonly tempt us all – and he overcame each temptation. During his earthly life, Jesus faced especially intense temptations while he was in the wilderness preparing to start his public ministry. The Gospel books of Matthew, Mark, and Luke all record the Bible story about the temptation of Jesus. By learning about how Jesus was tempted and how he responded, we can follow Jesus' example of how to resist temptation and overcome spiritual challenges well. Here are 5 important lessons from the temptation of Jesus.
Photo Credit: ©iStock/Getty Images Plus/Andry Djumantara
The Story of Jesus' Temptation
Matthew 4:1-11, Mark 1:12-13, and Luke 4:1-13 all describe the story of Jesus' temptation. They note that the Holy Spirit led Jesus into the wilderness specifically for the purpose of undergoing the experience of being tempted. Jesus spent 40 days and 40 nights in the wilderness – a time period that symbolizes the completion of a spiritual challenge.
During that time, he fasted from food. Jesus was hungry when Satan showed up and challenged Jesus to prove that he is the Son of God by telling stones to become bread he could eat. Rather than giving in, Jesus resisted evil despite his hunger and told Satan: "It is written: 'Man shall not live on bread alone, but on every word that comes from the mouth of God.'" (Matthew 4:4). Jesus was referring to scripture by saying "It is written". He was referencing Deuteronomy 8:3, which recalls how God provided a miraculous type of food called manna to the Israelites when they were in the wilderness, in order "to teach you that man does not live on bread alone but on every word that comes from the mouth of the Lord."
Satan also took Jesus to the highest point of the temple in Jerusalem and tempted Jesus to throw himself down, twisting the context of Psalm 91:11-12 to make it seem as if God would send angels to the rescue no matter what. Matthew 4:6 records Satan's statement: "If you are the Son of God," he said, "throw yourself down. For it is written: "'He will command his angels concerning you, and they will lift you up in their hands, so that you will not strike your foot against a stone.'" Matthew 4:7 records Jesus' reply, which refers to Deuteronomy 6:16: "Jesus answered him, "It is also written: 'Do not put the Lord your God to the test.'"
In yet another temptation, Satan showed Jesus all the world's kingdoms, and reminded Jesus that in this fallen world those kingdoms are under Satan's control. Matthew 4:9 and Luke 4:6-7 describe Satan offering to give Jesus control of it all if Jesus agrees to worship Satan rather than God. Jesus responds forcefully: "Away from me, Satan! For it is written: 'Worship the Lord your God, and serve him only.'" (Matthew 4:10). In his response, Jesus references another scripture: Deuteronomy 6:13.
Finally, after Jesus successfully overcomes all the temptations, Satan leaves him and holy angels arrive to attend to Jesus.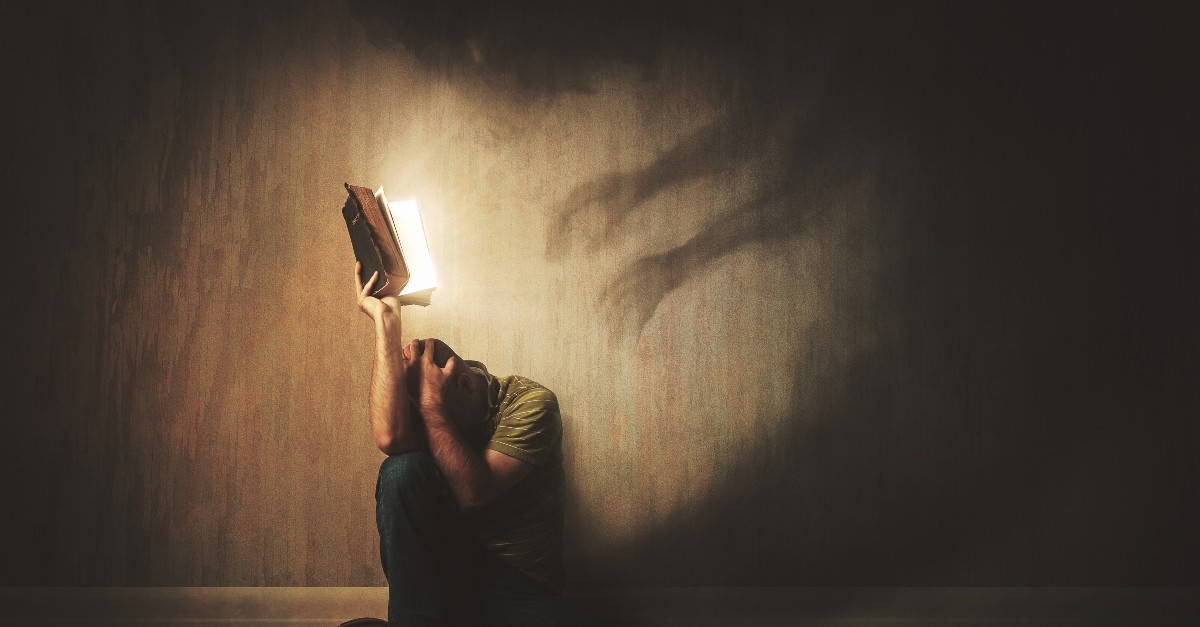 Lesson #1 from the Temptation of Jesus: God's Word Is a Powerful Weapon in Spiritual Warfare
The way Jesus overcomes every temptation is by choosing to trust in God's Word. Each time Satan tempts Jesus to sin, Jesus confronts Satan with biblical truth by declaring "it is written" and then quoting scripture. Jesus fights each spiritual warfare battle with the power of God's Word, and good wins over evil. We can learn from Jesus' example to rely on the Bible's words of wisdom when we're facing temptation.
In order to do so well, we first must know the Bible well. We can let scripture soak into our souls by reading the Bible regularly, meditating on its words, studying and discussing the Bible with friends and family, and incorporating Bible verses into our prayers. When we know the Bible well, the Holy Spirit will bring its words to mind whenever we need the strength to resist temptation. Hebrews 4:12 proclaims the power of God's Word: "For the word of God is alive and active. Sharper than any double-edged sword, it penetrates even to dividing soul and spirit, joints and marrow; it judges the thoughts and attitudes of the heart." We can use God's Word as a weapon for truth to win over lies in our decisions, no matter how tempting a situation may be for us.
Lesson #2 from the Temptation of Jesus: God Understands What Temptation Feels Like
Jesus intentionally arranged to go through the experience of being tempted in all the ways that humanity is tempted to sin in this fallen world. Rather than being a distant God who doesn't relate much to humanity, Jesus is "God with us" (Matthew 1:23). Hebrews 4:15-16 tells us: "For we do not have a high priest who is unable to empathize with our weaknesses, but we have one who has been tempted in every way, just as we are – yet he did not sin. Let us then approach God's throne of grace with confidence, so that we may receive mercy and find grace to help us in our time of need." Jesus's experiences being tempted during his earthly life have helped him empathize with us in our human weaknesses. Since God understands us and cares about us, we can be confident that God will be merciful and graceful when we ask for help to overcome temptation.
So, let's reach out to God with confidence that he will help us when we're tempted. Research shows that intentionally seeking God's wonder leads to feeling awe that helps us overcome temptation, my book Wake Up to Wonder explains. The research reveals that when we encounter common temptations that emotionally numb us (such as overeating, spending too much time on screens, being too busy, using pornography, or consuming too much alcohol) we can break free by pursuing the awe we can experience in relationships with God.
Photo Credit: ©iStock/Getty Images Plus/kevron2001
Lesson #3 from the Temptation of Jesus: Critical Thinking Is Important
Satan twisted scripture's true meaning and made other false statements. In John 8:44, Jesus describes Satan as someone who is "not holding to the truth, for there is no truth in him. When he lies, he speaks his native language, for he is a liar and the father of lies." We also encounter lies in our own lives, since evil is at work in this fallen world. However, God has given us the power to use our minds to think critically about whether or not the messages we receive are actually true. Just as Jesus resisted lies and insisted on the truth, we should do the same. 2 Corinthians 10:4-5 points to the spiritual power of aligning our thoughts with truth: "The weapons we fight with are not the weapons of the world. On the contrary, they have divine power to demolish strongholds. We demolish arguments and every pretension that sets itself up against the knowledge of God, and we take captive every thought to make it obedient to Christ."
The Holy Spirit will help us to think critically about messages – in conversations, on social media, and more – so we can carefully examine their validity and respond to them with godly wisdom. Romans 12:2 urges us, "Do not conform to the pattern of this world, but be transformed by the renewing of your mind. Then you will be able to test and approve what God's will is – his good, pleasing and perfect will." When he was tempted, Jesus focused his mind on God's will. We can do the same by asking the Holy Spirit to renew our minds regularly and using our God-given ability for critical thinking to evaluate whether or not messages are true.
Lesson #4 from the Temptation of Jesus: God Will Take Good Care of Us
Whenever Satan tried to convince Jesus to doubt God's care, Jesus showed faith in God's promises to act with loving care. As humans, we have many needs from day to day that we can ultimately meet only because God provides for us. Even the next breath we need to take to stay alive is possible because of God's loving care for us. Yet, when we're faced with a stressful situation, we can forget that God will take good care of us, and be tempted to make decisions that seem like an easier or faster way to get what we need – or what we want, which sometimes doesn't align with what's best for us.
Faced with intense hunger, Jesus chose to trust that God would continue to care well for him, rather than seek the immediate relief that Satan offered him. In Matthew 10:29-31, Jesus speaks of God the Father's care when he says: "Are not two sparrows sold for a penny? Yet not one of them will fall to the ground outside your Father's care. And even the very hairs of your head are all numbered. So don't be afraid; you are worth more than many sparrows." We can trust that God will take good care of us in any circumstances, so we never have to let fear motivate us to fall victim to temptation.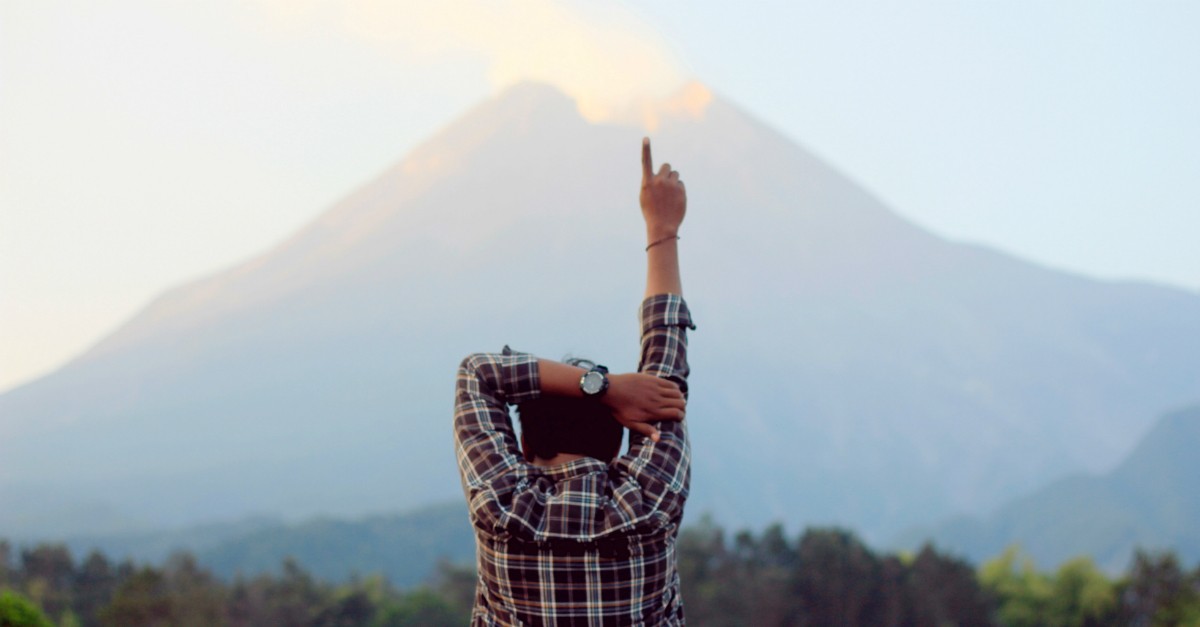 Lesson #5 from the Temptation of Jesus: God Alone Is Worthy of Our Devotion
Jesus never compromised his devotion. Even when Satan offered him a shortcut to taking charge of this fallen planet – which would have given Jesus a way to avoid suffering and dying on the Cross for humanity – Jesus refused to worship anyone but God.
We have so much that competes for our attention day by day, and any activity or relationship we devote ourselves to more than God can become an idol in our lives. As Jesus tells us in Matthew 6:21: "For where your treasure is, there your heart will be also." Instead of giving the best of our time and energy to something or someone else, we should make our relationships with God our top priority. Rather than giving our allegiance to something that seems desirable but ultimately can't fulfill us by itself (like work, money, power, beauty, or sex), we should trust in God. Only God is worthy of our devotion. When we center our lives on our relationships with God, we give God the worship he deserves.
Conclusion
The temptation of Jesus shows us that, no matter how intensely we're tempted to sin, we can overcome that temptation. Rather than relying on our own limited willpower to do so, we can do so by relying on God, who will faithfully help us. 1 Corinthians 10:13 assures us that, "No temptation has overtaken you except what is common to mankind. And God is faithful; he will not let you be tempted beyond what you can bear. But when you are tempted, he will also provide a way out so that you can endure it." Jesus models how we all can deal with temptation in ways that welcome God's power to overcome it.
Photo Credit: ©Unsplash/Iyan Kurnia