How Moses' Priesthood Points Us to Christ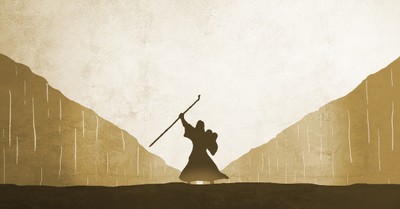 By Sarah Frazer, Crosswalk.com
Many people say my oldest daughter looks like me. Even more people say that our oldest son is the "mini" version of my husband. Our offspring often take on our looks, characteristics, and mannerisms. In the Bible, we see that God has given us many "pictures" of Jesus Christ, the Messiah, in the Old Testament. So many stories, events, people, and circumstances point us to Jesus. When that happens, those are called "types" of Christ. The events or people or even buildings are not the actual Messiah, but they give us a picture of what the coming Christ would be like.
Moses is one of those "types" of Christ, as many scholars have agreed upon. How does Moses do this? I think that first of all, the events of Moses' life mirror those of Jesus Christ.
Moses' & Jesus' Life
First, Moses was adopted. His mother couldn't raise him. Because of an evil king and a decree that would kill all of the male children, Moses' mother put him in a basket. Jesus Christ also had an adoptive father, Joseph, the husband of Mary. Jesus knew what it was like to grow up not "fitting in" or "not belonging." Moses must have felt that as well. Probably the only Hebrew among all of those Egyptians.
Jesus had a king, King Herod, who sought to kill him. And an interesting turn of events, God told Mary and Joseph to go to Egypt to live. Pharaoh's daughter saved Moses. The Egyptians during Jesus' time became a refuge for Jesus. Isn't it interesting that God used the enemy to save Moses?
Moses and Jesus both felt the sting of rejected. Moses was rejected by the Hebrews. Jesus was also rejected, most strongly by the "religious" leaders of that time. Moses had to leave Egypt, the only home he had known and Jesus also left heaven, His true home, in order to save us.
While living in the wilderness, for forty years, Moses learned how to be a shepherd. Jesus, the Good Shepherd spent 40 days in the wilderness. He was tested, surely as Moses was tested. God used the time in the wilderness for both men to prepare them for ministry.
God called Moses out of a hidden life into a public life. Jesus also spent most of his life, thirty years, in obscurity. Jesus' public ministry was only three and a half years.
Moses spent the last of his forty years leading the people from Egypt to the Promised Land. He was their intercessor, leader, servant, and mediator between the Israelites and God. Jesus also now spends eternity leading, serving, interceding, and mediating for us who trust in Him.
In the end, though, Moses wasn't allowed to enter. He stood at the top of a mountain and looked over a land that would never be his earthly home. What did he say? He said: "Psalm 90: Lord you have been our dwelling place…" Some of Jesus' last words to His disciples are found in John 14-17. In John 15 we read that Jesus invites all of us to "Abide" or "make our home" with Him. Jesus and Moses point us to the true way to live a life close to God: Through making God everything in our life.
Moses' & Jesus' Intercession
Moses also acts like Jesus as he leads the people through the wilderness. He intervenes for them on many occasions.
One of those occasions is found in Numbers 11:1-3. The people were complaining. They didn't like the fact that they were stuck in the wilderness. Even though God was providing for them, they did not like where they were. Their hearts were hard and sinful. In their selfish frustration, they lifted up their voices and complained. God's response was anger (Numbers 11:1). God had proved His power when He miraculously rescued them from Egypt. He also proved His care in providing the manna.
In the next few verses, we see that Moses prayed to God and God's wrath was subdued. In the same way, Christ stands between us and the wrath of God. Moses' priesthood shows us that we need an intercessor. Jesus does this for us today.
In Numbers 13 Moses sent out twelve spies to go in and see what the Promised Land looked like. God had promised this land to the people, but there were already people living there. In Numbers 13 we read that ten spies came back and reported that the inhabitants of the land were too many, and it would be impossible for them to defeat them. Two spies, Joshua and Caleb, reported that even though they were numerous and strong, God would help them defeat these people.
The people believed the ten spies and decided not to go into the Promised Land. God then said that they would have to wander in the wilderness for forty years so that the next generation would only be permitted to enter the land. The people weren't happy with that, so they rebelled against Moses and even picked up stones to kill him.
God then descends onto the tabernacle in a cloud. In Numbers 14:13-19 we read a beautiful prayer by Moses to God. He asks God to spare the people, for His own name's sake and reputation. These people, who rejected Moses, Moses prays for. When Jesus hung on the cross, He prayed that God would forgive those who had put Him there. The very people who killed Him, Jesus died for. In Numbers 16 and 19 Moses physically stands between the people and God's wrath, once again pointing us to Christ.
Jesus Is the Better Moses
Ultimately, we read in Hebrews 3 that Jesus is the better Moses in the sense that Jesus did things Moses could never do. Moses could only offer up the blood of animals, Jesus offered His own blood. Moses could only intercede for the children of Israel during that time, but Jesus stands in heaven for eternity interceding for all the people of God.
"By so much more Jesus has become a surety of a better covenant. Also, there were many priests, because they were prevented by death from continuing. But He, because He continues forever, has an unchangeable priesthood. Therefore, He is also able to save to the uttermost those who come to God through Him, since He always lives to make intercession for them." Hebrews 7:22-25 (NKJV)
Moses was counted as faithful in all His house, meaning the Tabernacle. Moses was faithful to work as a mediator between God and the people for many years. Even though Moses faithfully led the people all those years, Jesus is even more faithful than Moses. Moses was there to point us to Christ. This is meant to give us hope and encouragement to stand firm until the end. Your life will always hold winding roads filled with uncertainty, but our faith and foundation are in Christ. He will remain faithful, and even when we struggle, Jesus is faithful—even more faithful than Moses.
"For such a High Priest was fitting for us, who is holy, harmless, undefiled, separate from sinners, and has become higher than the heavens; who does not need daily, as those high priests, to offer up sacrifices, first for His own sins and then for the people's, for this He did once for all when He offered up Himself. For the law appoints as high priests men who have weakness, but the word of the oath, which came after the law, appoints the Son who has been perfected forever." Hebrews 7:25-28 (NKJV)
Photo Credit: Pixabay/jeffjacobs1990
---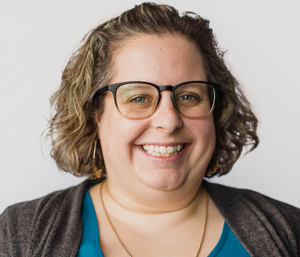 Sarah E. Frazer is a writer, Bible study mentor, wife of Jason, and mother of five. With a background in missionary work, Sarah encourages the weary woman to find peace in Jesus. She is a regular contributor to the Proverbs 31 First 5 app writing team as well as a featured writer for Crosswalk.com. Her favorite place to hang out is Instagram at @sarah_e_frazer.
LISTEN: Three Common Obstacles to Understanding the Bible
The views and opinions expressed in this podcast are those of the speakers and do not necessarily reflect the views or positions of Salem Web Network and Salem Media Group.
WATCH: 5 Verses on Strength for When You Feel Weak
Video stock video and music probided by SoundStripe