Carpooling… a Guard Against Control - iBelieve Truth: A Devotional for Women - January 26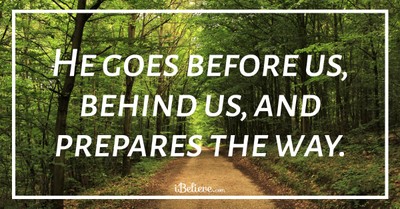 Crosswalk.com

Carpooling… a Guard Against Control
By Meg Bucher
"Submit yourselves therefore to God. Resist the devil, and he will flee from you." James 4:7 ESV
May has nothing on September, and summer barely begins before it starts to fill up and race out of sight, along with my sanity. We begin to anticipate our "lasts" long before the official Labor Day summer send-off. Take heart, there are other parents doing after-school shuffling and shuttling beside you.
They're in your neighborhoods, car pick-up lines, fast-food drive-throughs and practice parking lots. We're not alone in juggling jobs and our children's adolescence, trying not to say "no" to their passions or miss watching any of it. In the small but seemingly never-ending pocket of time that drains our gas tanks and has us surviving on podcasts to pass the behind-the-wheel time, there is hope… in carpooling.
Sharing the load is God's design. We simply try to carry too much independently, listening to society as it begs us to stand alone and fend for ourselves. But reaching out for help is the only way to survive the busy-ness.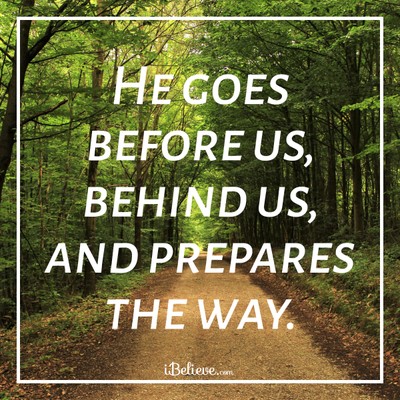 "Submit," is the first word in today's verse. It's part of a section of verses (7-10) containing commands for "immediate action in rooting out the sinful attitude of pride." (NIVSB) The Message paraphrase says, "So let God work his will in you," not "do it all yourself." James goes on to write, "Yell a loud no to the Devil and watch him scamper. Say a quiet yes to God and he'll be there in no time. Quit dabbling in sin. Purify your inner life. Quit playing the field. Hit bottom, and cry your eyes out. The fun and games are over. Get serious, really serious. Get down on your knees before the Master; it's the only way you'll get on your feet."
Parents, we can say "yes" to our children's passions a lot more when we share our load with others running the race alongside of us. We don't all have to show up at pick up. Letting go of that control has caused me to appreciate the time I have with my daughters in the car, and enjoy the sound of laughter when it's my turn to drive.
The same is true for our relationship with Jesus. When we cut Him into the stressful cracks of our everyday schedule, He is faithful to slow us down. "Submit yourselves…" means allowing Him to reorganize daily life. Reaching out for help, let Him lead, and lean on community. God's timing is perfect, and His plan for our lives is good.
"Hit bottom, and cry your eyes out." (MSG paraphrase) There's much more at stake than how to get our kids to and from their activities, isn't there? We carry a heavy parental load. The world feels far removed from the era we grew up in. But one thing remains the same. God is unchanging. He is faithful. He goes before us, behind us, and prepares the way. Our purpose and His plan haven't changed with the times. Nor has our need for community. Parents, let's lean on each other, and hit our knees for His help. Let's choose together to value His opinion over each other's and the worlds, and cheer each other on as we lead our young people to His feet. Carpool.
---
Meg Bucher writes about everyday life within the love of Christ. She stepped out of her comfort zone, and her Marketing career, to obey God's call to stay home and be "Mom" in 2011. From that step of obedience her blog, Sunny&80, was born, a way to retain the funny everyday moments of motherhood. Meg is also a freelance writer and author of "Friends with Everyone." She loves teaching God's Word and leading Bible study, being a mom, distance running, photography, and the Cleveland Browns. Meg resides in Northern Ohio with her husband, two daughters, and Golden-Doodle.
Looking for authentic conversations about how to deal with body image, insecurity, and comparison issues as a Christian woman? The Compared to Who? Podcast is the show for you! Twice a week, we tackle tough topics like dieting, disordered eating, weight loss, aging, body dysmorphia, and more from a practical, grace-filled, gospel-centered perspective.