10 Things the Church Must Repent of Today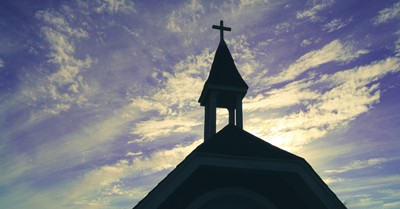 By Milton Quintanilla, Crosswalk.com
As someone who's been a Christian for a number of years, I have come to realize that no church is perfect. Even churches that preach the Scriptures rightly have some deficiencies among their members. Either way, the church is in an ongoing process of sanctification leading towards Christlikeness, meaning repentance must occur. In this article, I will list and explain ten things that the church must repent of today. Not only does this list apply to the congregation but to preachers as well. May we all grow in continued repentance before the Lord.
Photo Credit: ©Getty Images/Drew Buzz
1. A Lack of Bible-Based Preaching
What you hear in most churches has little or nothing to do with the Bible. Sermons nowadays consist of Ted-talk style, motivational self-help teaching. Now while I am all for encouragement, the problem is when these messages have little to no Bible whatsoever. When the Bible is actually involved, it is typically used as a platform for whatever the preacher wants to say, even if it is out of context or something unbiblical altogether. The light-hearted messages may provide an emotional high, but it is only temporary. Meanwhile, you don't really learn anything substantial that you can retain in the long run.
When you have watered-down messages like these, there is an increased likelihood of hearing false teaching and undiscerning Christians becoming deceived. While many would affirm that the Bible is the Word of God, they deny its sufficiency due to failure to preach from it as it is!
2. A Lack of Discernment
One of the biggest issues facing the church today is a lack of discernment amongst brothers and sisters in Christ. When one is not grounded in the Word of God, how easy it is to believe teachings that have no biblical basis whatsoever! Ideally, the minister is expected to divide God's Word rightly (2 Tim. 2:15), but sadly many have missed the mark nowadays.
If the preacher doesn't discern or stress the need for discernment, then it is likely that congregations would do likewise. For clarity's sake, I don't want to diminish the personal responsibility that professing Christians have but what I stress is the importance of a pastor leading by example. If the pastor is someone who is well-rooted in the Word, exposits the Scripture, and warns against false teaching, the members of the body of Christ will recognize how important these things are, and that's something we need now more than ever.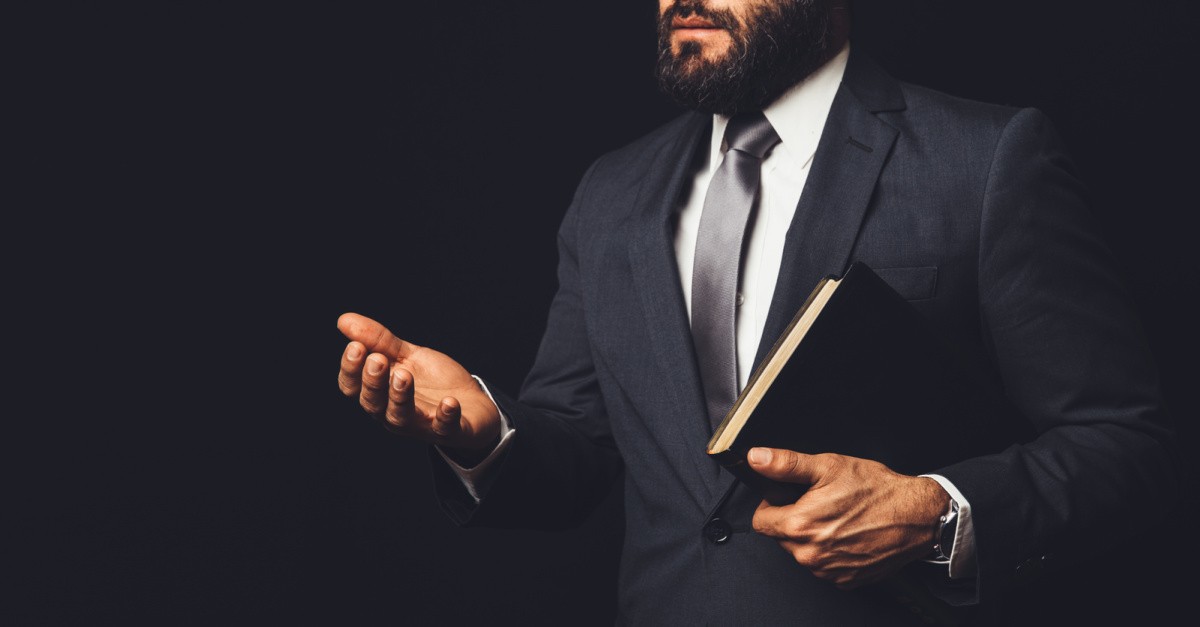 3. Embrace of False Teaching
When there is no discernment in the picture, then you have the embrace of false teaching.
Consider 1 Timothy 4:1, "Now the Spirit expressly says that in later times some will depart from the faith by devoting themselves to deceitful spirits and teachings of demons."
Just in reading this verse, one can see that there will be those who profess to be Christian and "depart from the faith by devoting themselves to deceitful spirits and teachings of demons." It is inevitable, and it is an evident reality in the church today. When false doctrine is embraced, theology and sound doctrine are overlooked or even shunned. Teachings that appeal to the flesh are chosen over those that transform the soul.
Additionally, expressing concerns to the preacher who is teaching false doctrine is ignored or even denounced. Overall, the departure from the faith for deceitful spirits and teachings of demons makes it evident that there was no true saving faith to begin with (1 John 2:19)
4. A Lack of Pastoral Accountability
Many pastors today have positioned themselves to a point where accountability is thrown out the window. Therefore, any concerns, such as false teaching or misconduct, are rejected. In some cases, pastors dismiss concerns towards others as being overly judgmental and accuse them of having a Pharisaical spirit. They will also claim that they are being persecuted rather than stop and consider that perhaps the concern is legitimate.
With that kind of attitude, these preachers make it evident that they are 1) set in their ways and 2) more concerned about pleasing people than God. Ultimately, God will call those preachers into account, especially since judgment is harsher on those who call themselves teachers (James 3:1).
Photo Credit: ©Getty Images/Josearba
5. Division Amongst Fellow Brothers and Sisters in Christ
When it comes to problems in the church, division is easily the one I hear most referenced, and it is probably one of the main reasons why people leave the church altogether. As the body of Christ, the church is ideally where people are supposed to feel connected since we are one spiritual family. Unfortunately, some Christians feel lonely because they don't fit in, especially the presence of cliques or favoritism between some members and the leaders.
Cliques and favoritism aside, there is also a lack of proper conflict resolution in the church. This doesn't just apply to serious cases, but also minor misunderstandings. Some people would rather gossip to their friends or post their problems on social media rather than handle the situation privately with those who hurt them or whom they have hurt. That being said, how can we say we need unity when we fail to practice what we preach?
6. Superficial Repentance
Superficial repentance is a major problem in the church today as many who profess to be Christian think they are saved when in reality, they are not. Just because they repeated the sinner's prayer at the altar, doesn't mean they are born again. It is merely a profession of faith that must be evidenced by good works. This isn't to say that we are saved by works, but that we are saved for works (Eph. 2:10); otherwise, faith without works is dead (James 2:26).
True conversion is evident by genuine repentance. This does not mean that Christians won't struggle with sin, but they will put it off as they continue to grow in their relationship with God. Superficial repentance, however, is nothing more than just empty words. It is mere virtue signaling lacking any real-life practicality.
7. Becoming Too Political
One thing I've seen in churches lately is how some have been turned into platforms for their favorite politician– whether they are Republican or Democrat. Since when did the church turn into a political rally? Now I'm all for addressing politics from a biblical perspective since policies matter and who we vote for matters, but the church was never meant to become a political platform. As a result, some churches lose sight of preaching from the Scriptures because they become wrapped up in the latest political agenda.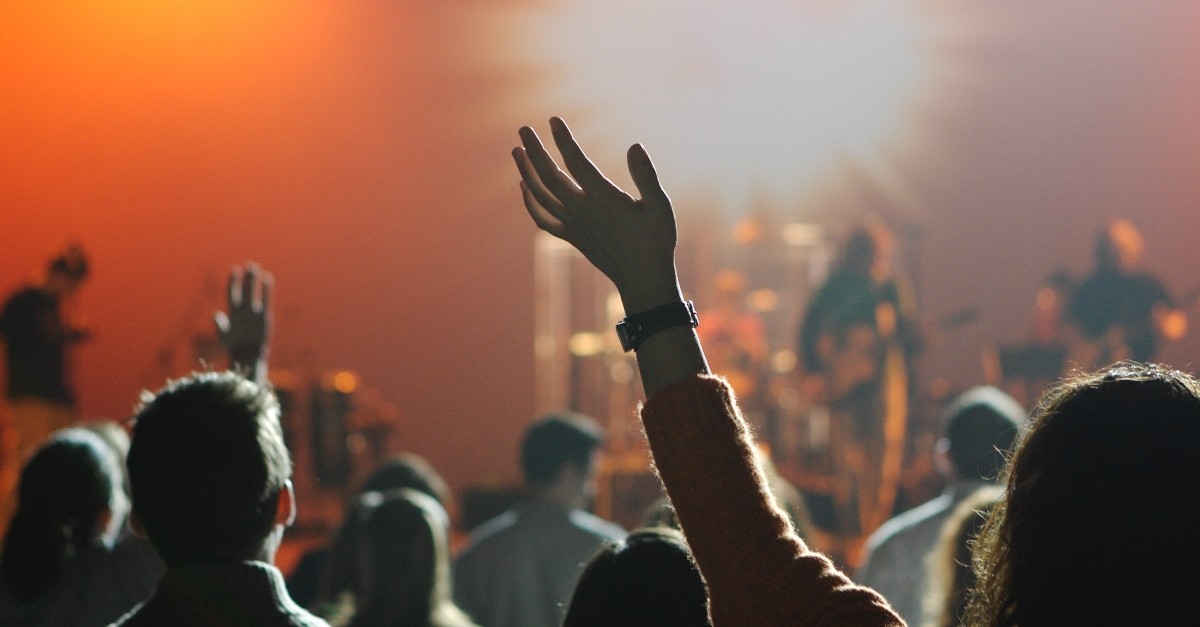 8. Generic Worship Music
There is a plethora of worship music today that is sung by churches every week. While some of these songs top the Christian music charts, the lyrics are sometimes watered down or questionable. Other times, the lyrics focus more on us rather than God, who is worthy to be praised.
Such songs are sung in church today without any sort of discernment as to what the lyrics entail and as to where the songs come from, such as the artist or church writing them. Another problem with Contemporary Christian music today is that it is more emotion-based than truth, so it is more about feeling good in the moment rather than growing in further knowledge of the truth. It's easy to get caught up in the performance aspect of the music, but what truly matters is worshipping the Lord in "Spirit and truth" (John 4:24).
9. Celebrity Culture
A recent trend in the church today is the presence of celebrity culture, especially as seen in some pastors today. The Instagram account titled Preachers N Sneakers highlights the apparel of some of the biggest names in evangelicalism today. Additionally, the price tag of the apparel is highlighted as well, and it's not cheap. Some pieces of clothing or shoes exceed about $1,000 each. It's sad because one can see that these preachers are materialistic.
They also have a large following, whether it's members of their own church or on social media. Their reputation can be likened to a celebrity due to their status and popularity, including recognition from the world. The problem is that when you compromise with the world, you lose sight of what it means to be a minister of the gospel because preachers are called to be servants, not superstars. Therefore, that calling should be upheld.
10. Loss of Love for God
As we know, loving God is the most important commandment in the Bible, followed by loving your neighbor (Matt. 22:37-40). Life before God is lived in light of who He is and what He has done. For many professing Christians at the start of their spiritual journey, they have this zeal and passion for serving God because they are in love with Him. But along the way, they grow cold because of a lack of consistent devotion unto Him, or they become distracted by the world as well as life's challenges.
Nevertheless, our Lord calls us to return to our first love because He is all we need. May our love for God be rekindled and our passion for Him renewed. May we look unto Jesus, the author and perfector of our faith (Heb. 12:2), once again. And may we walk in the power of the Holy Spirit as we walk before God.
Conclusion
While my post is not meant to be an exhaustive list, it is definitely to keep something in mind and in prayer over. No church is perfect, hence why continued repentance is needed amongst professing Christians. Repentance is a lifestyle that goes beyond just conversion. It is essential to the well-being of the church since we are called to be salt and light (Matt. 5:13-16) to the world, which we bear witness to with the Gospel to the glory of God.
Photo Credit: Unsplash/John Price